One of the things I love most about my job is that every day is different. One day will see me on a shoot while another I'll be in a boardroom presenting Beauticate to a brand. Throw a few meetings, functions and a pair of very active kids into the mix and you get a wardrobe that needs to be as varied as it is hard-working. Here, seven moments in a typical week for me and just some of the clothing that it entails...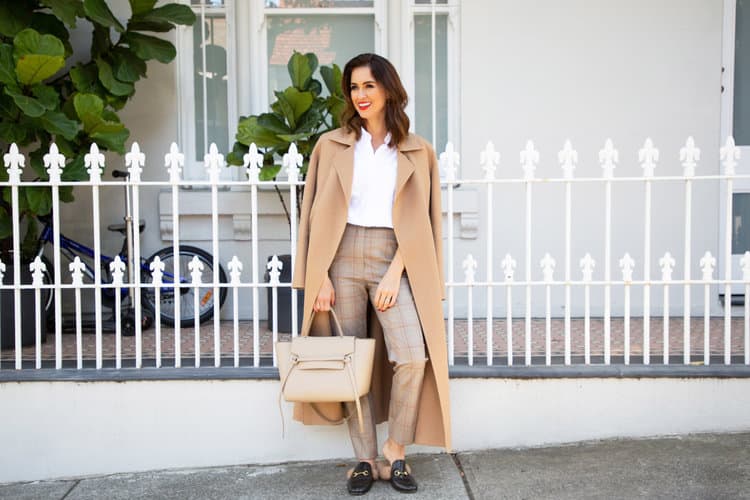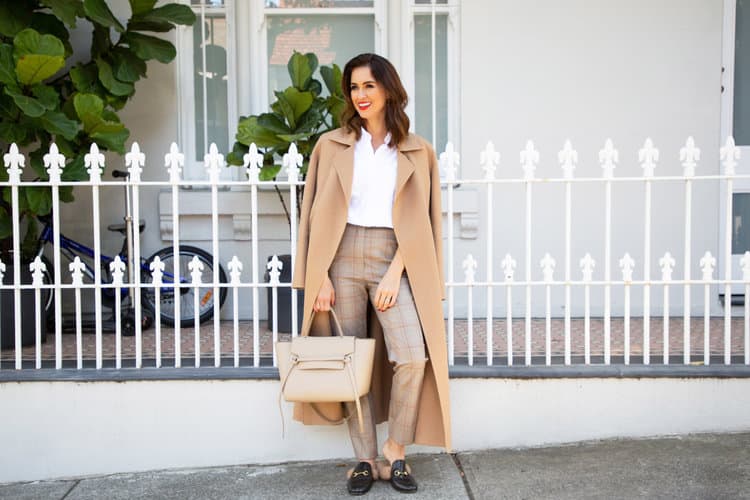 MONDAY 8:18AM: THE DRESS SUIT
I'm racing against the clock to get ready for a client meeting at 9am. The meeting is at a beauty brand's head office in their boardroom so I want to look semi-corporate. I love this tailored dress and matching jacket by Rebecca Vallance – the deep blue is a nice alternative to black and the gold fasteners add a little bit of luxe interest. I've paired the outfit with a Tom Ford lipstick, my nude patent heels and Céline Belt Bag, which is the perfect size for work.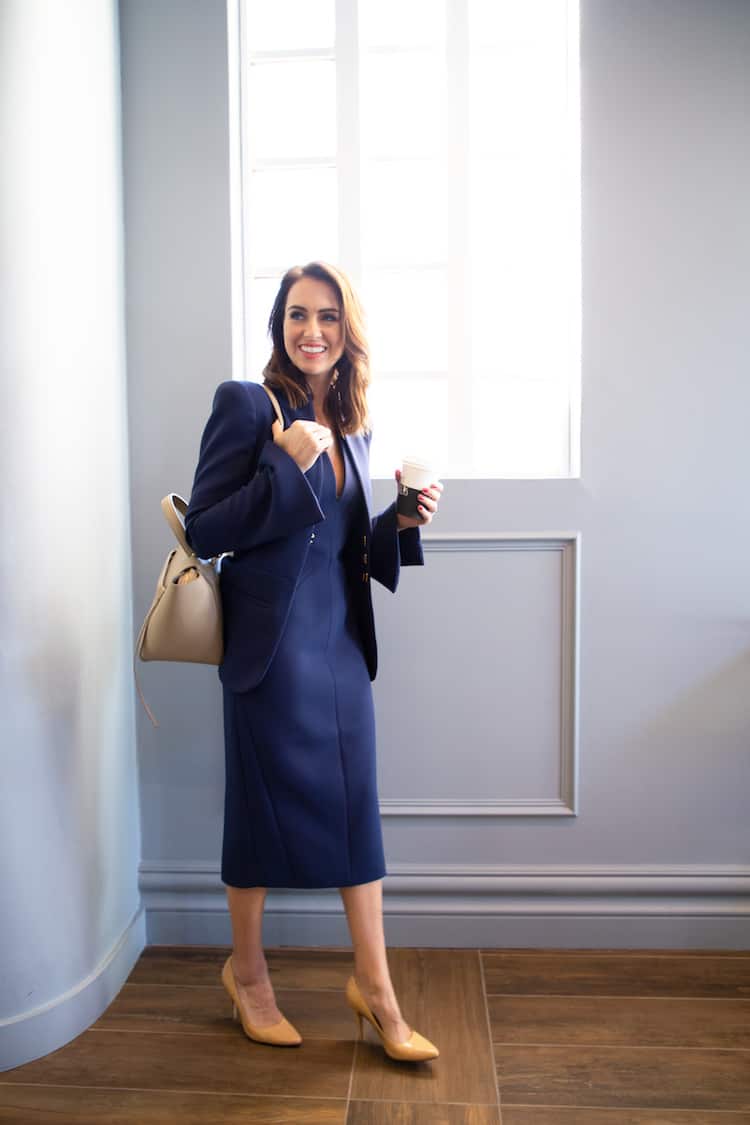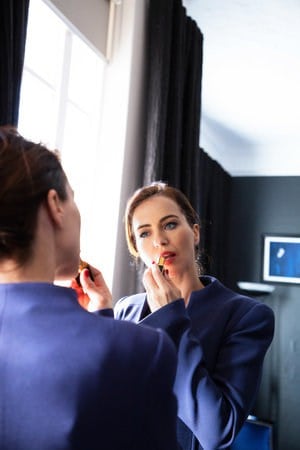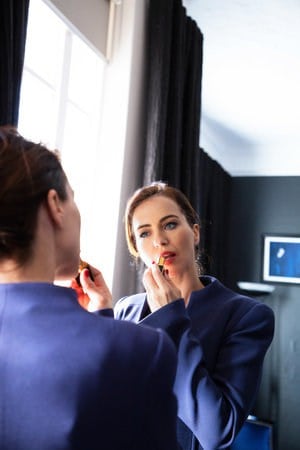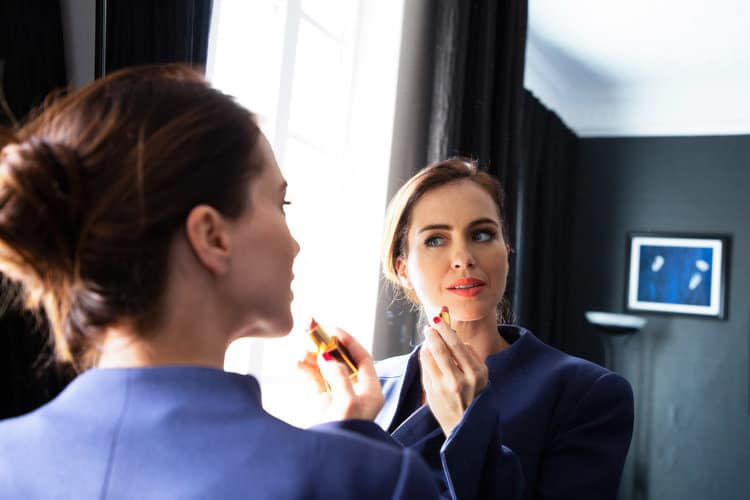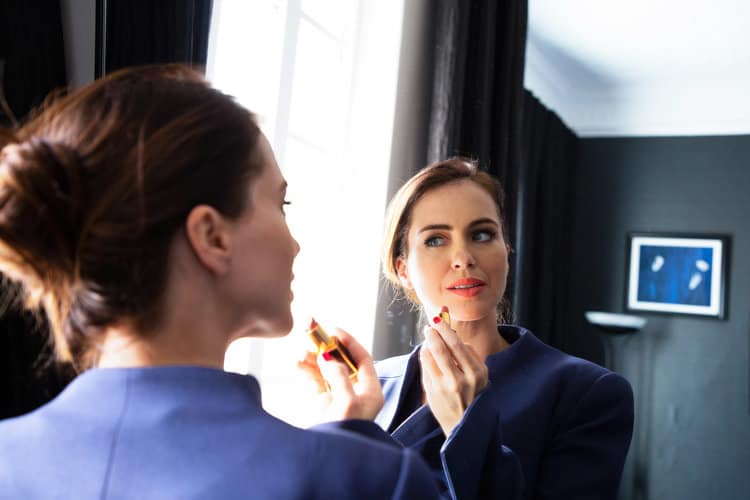 TUESDAY 4:49PM: ACTIVEWEAR
Often if I don't have any meetings on, I'll wear activewear to work. Not only is it super comfortable, I'm more inclined to go and do a gym class at lunch if I'm dressed for it. The team are all welcome to wear 'athleisure' too if they don't have meetings or events – I just want us all to be comfortable. And what could be more comfy than a sweater and leggings like this ensemble by The Upside. The silver Lacoste sneakers dress things up a bit so I don't feel like I'm hanging out in my tracksuit at work (which I am – shhh!).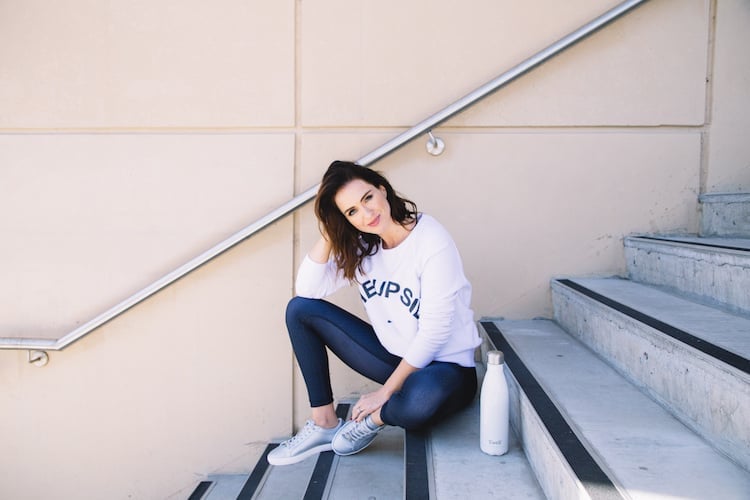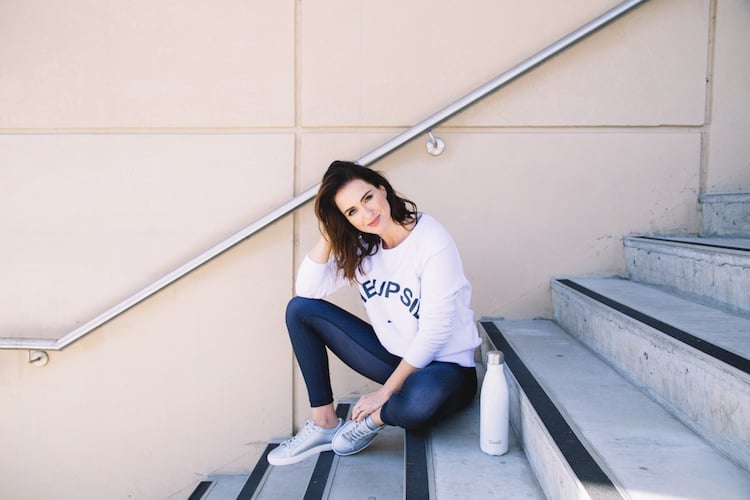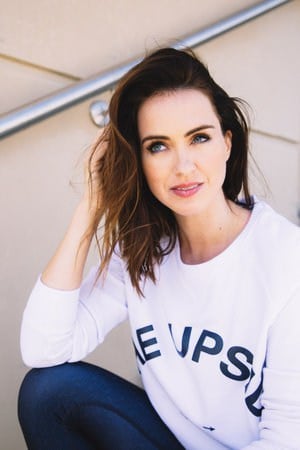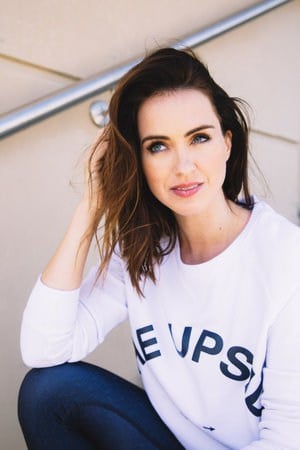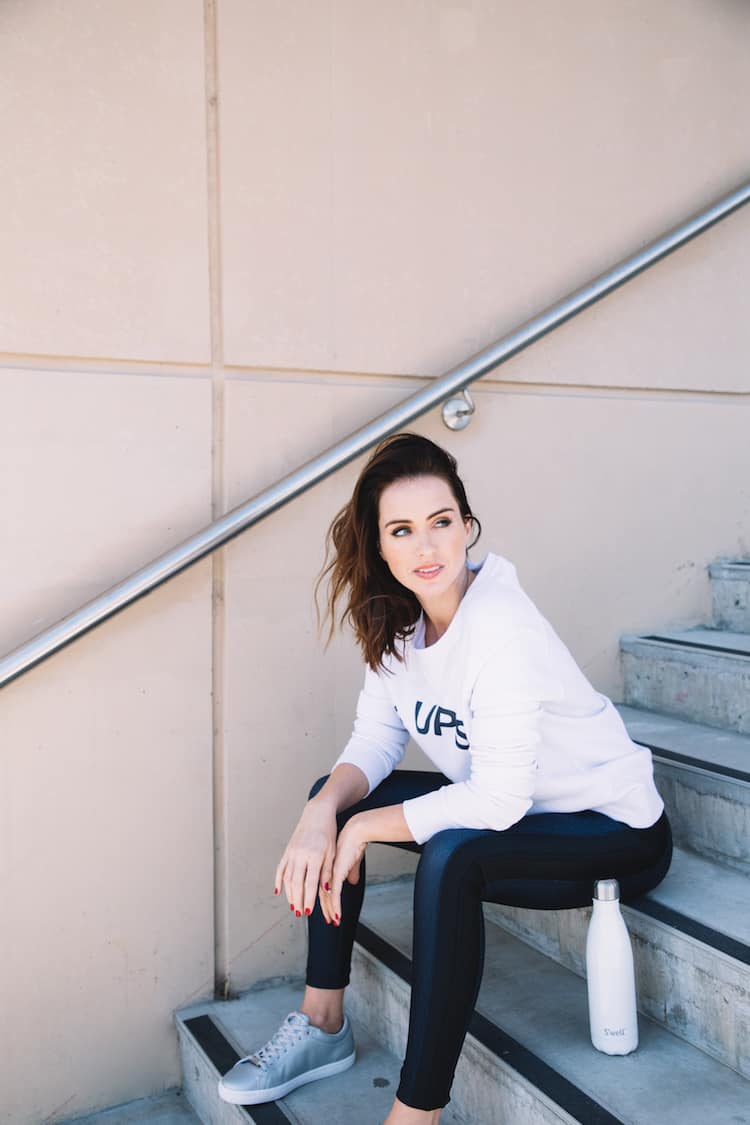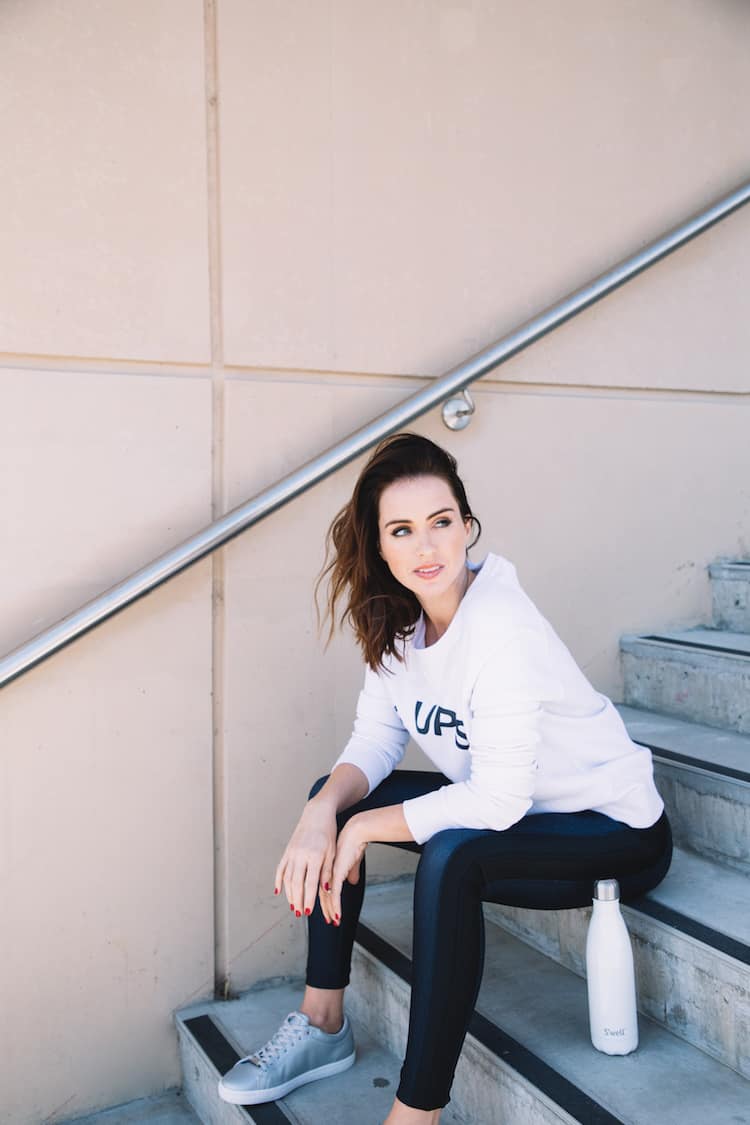 WEDNESDAY 11:06AM: THE SHIRT & TROUSERS
Today I'm in Paddington shooting one of our WHO profiles. When I'm on shoots I tend to gravitate towards white shirts for simplicity and flats for comfort. This shirt is by Sandro and the pants are Zimmermann. My fur-lined slippers are pretty indulgent and I love how they dress anything up (even jeans) without scrimping on comfort. There's still a chill in the air so I'm wrapping up in a heavenly camel Weekend Max Mara woollen coat. I've added a red lip to have a little pop against all the beige. It's such an easy way to finish your outfit without the need for accessories.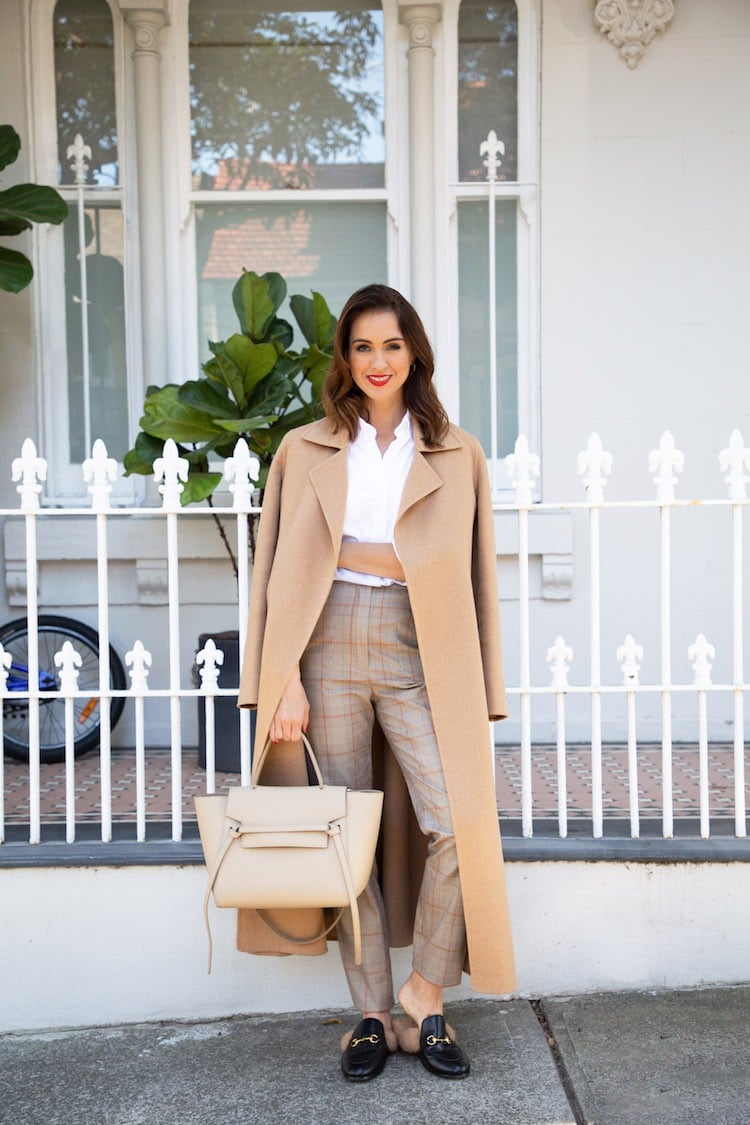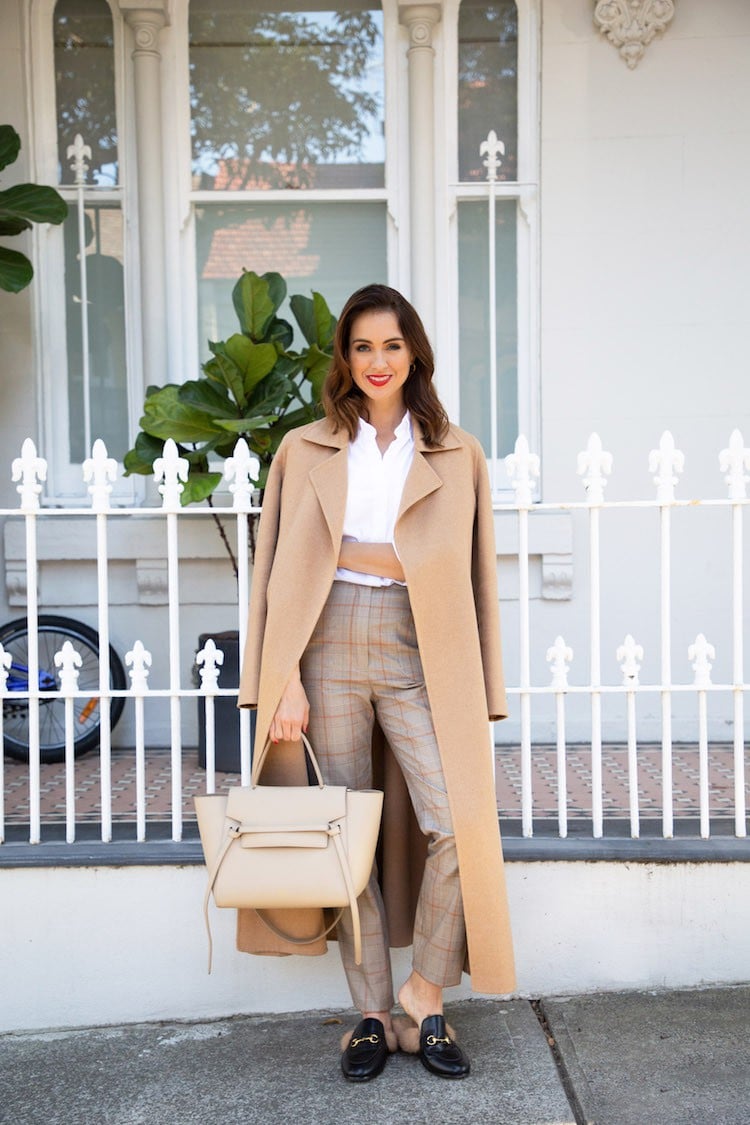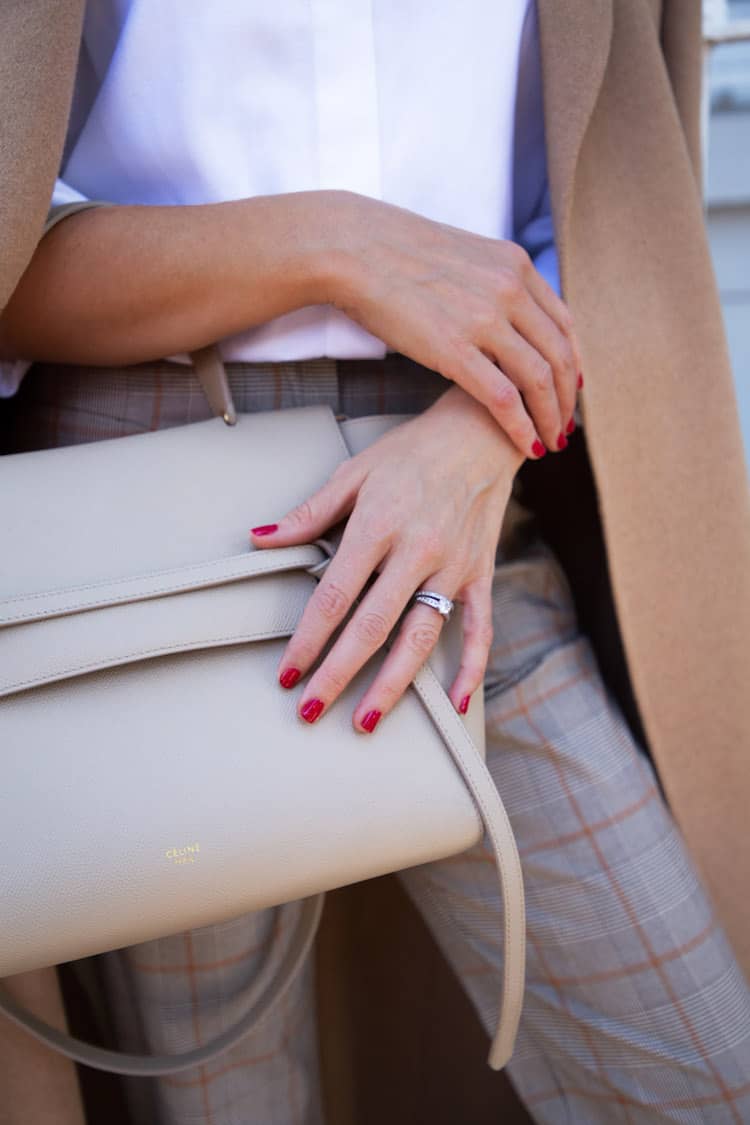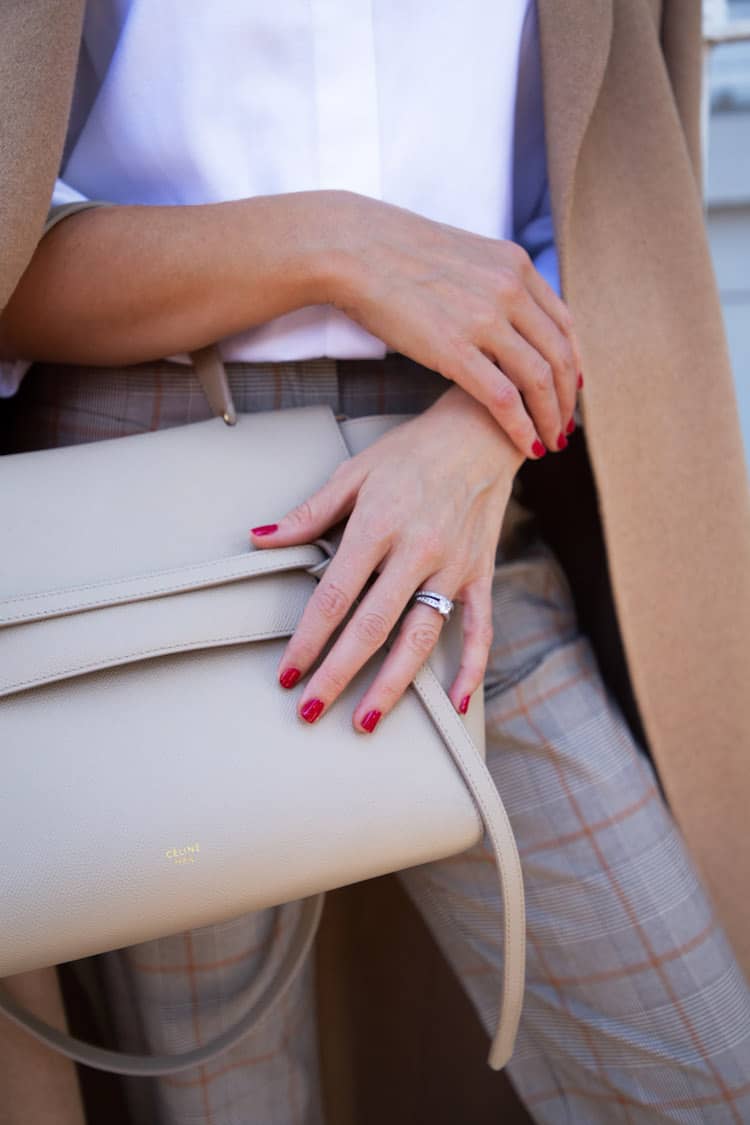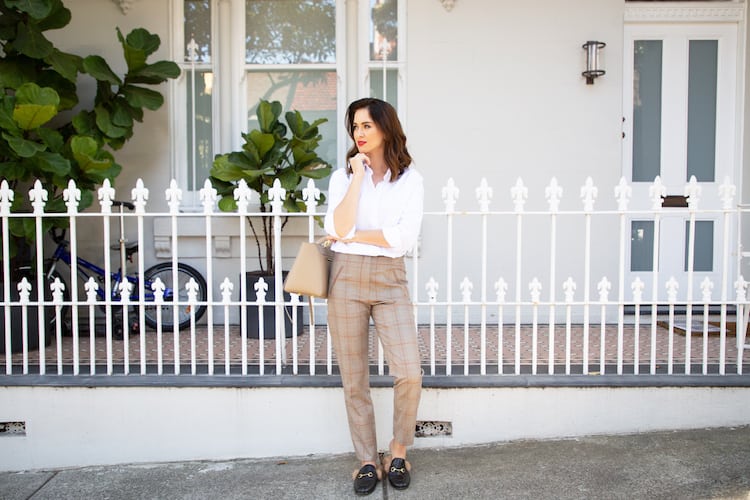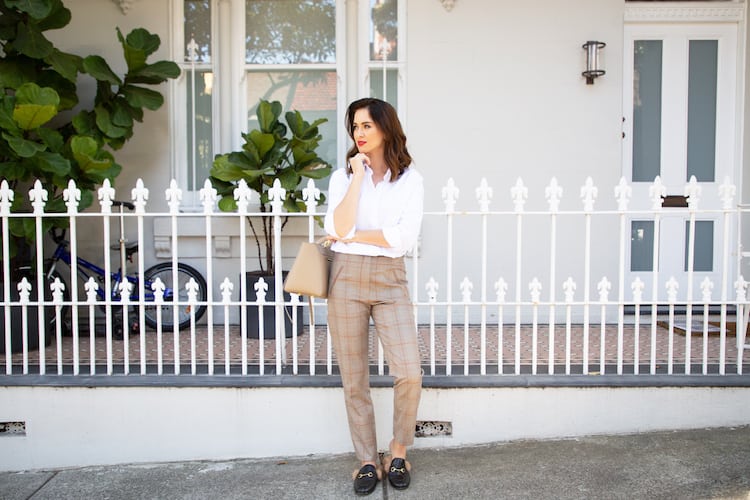 THURSDAY 6:35PM: THE BLACK TIE ENSEMBLE
Tonight I have a black-tie dinner for a beauty launch, and this beautiful black silk beaded Aje top and skirt was calling my name (available from mid-September). It's definitely more dressed up than I get for most events (I feel like the dancing girl emoji with all the ruffles!) but it's incredible to wear. I haven't had time to wash my hair so I've just scraped it into an updo and added a fab pair of Meadowlark earrings and Max Mara heels. And yes, the red lip again. It's my in-the-back-of-an-Uber glamour trick.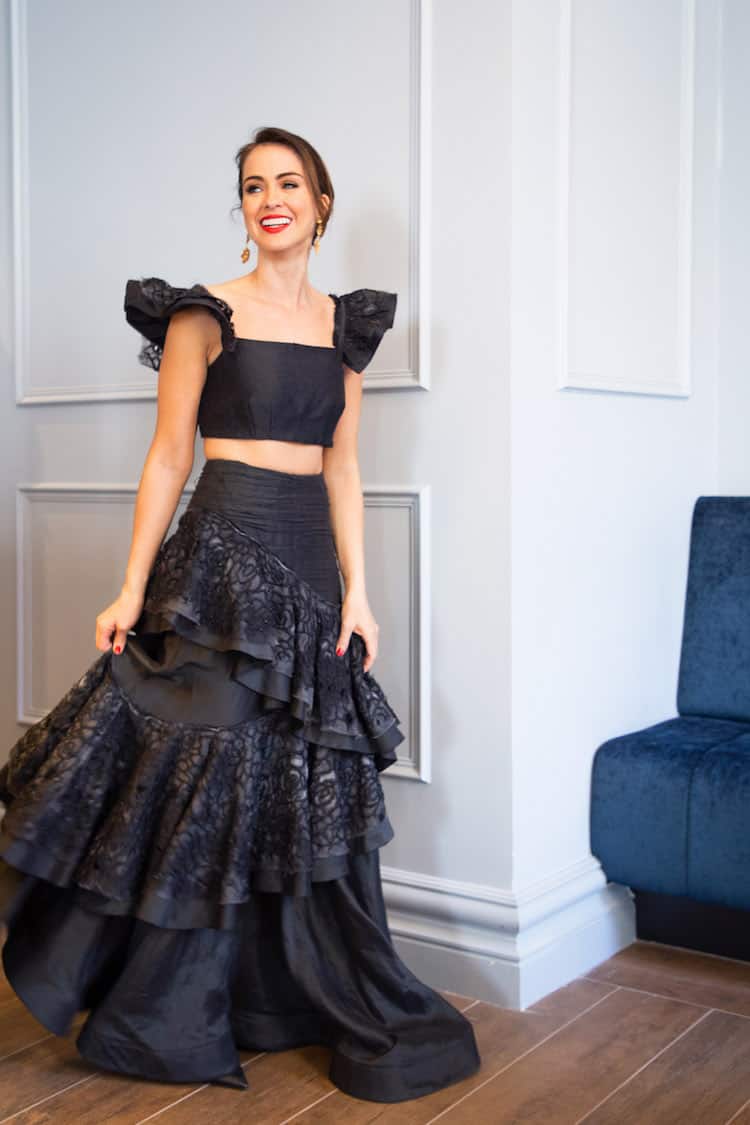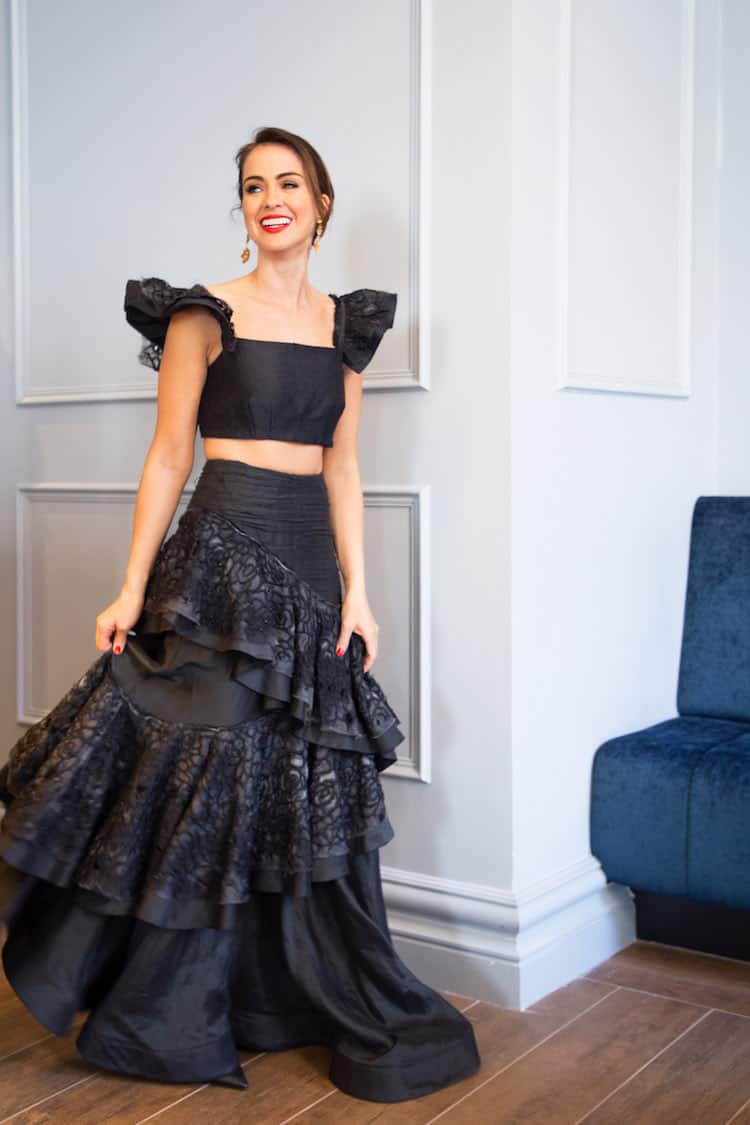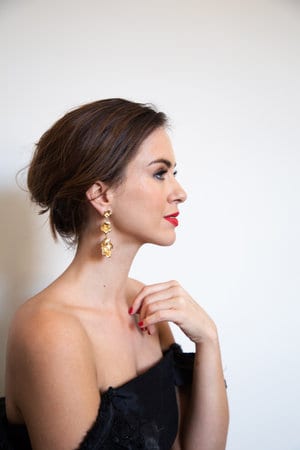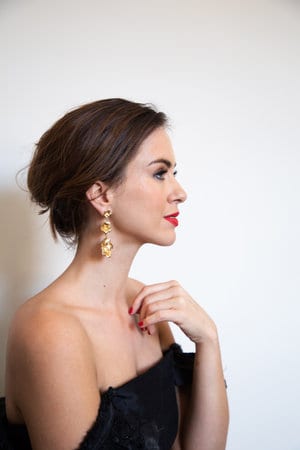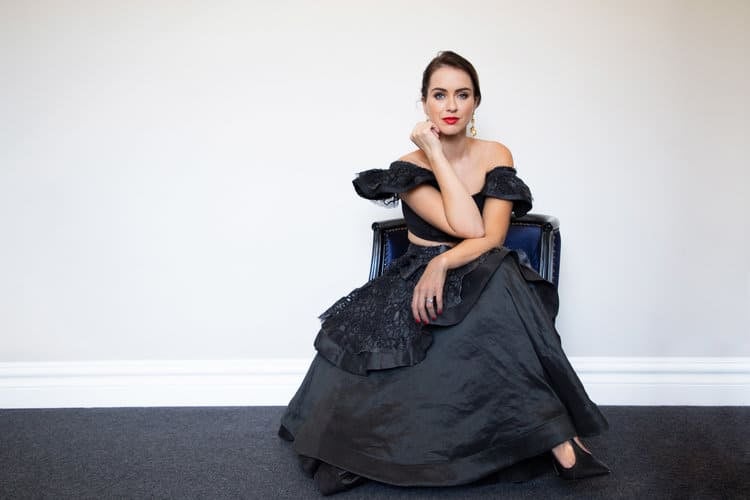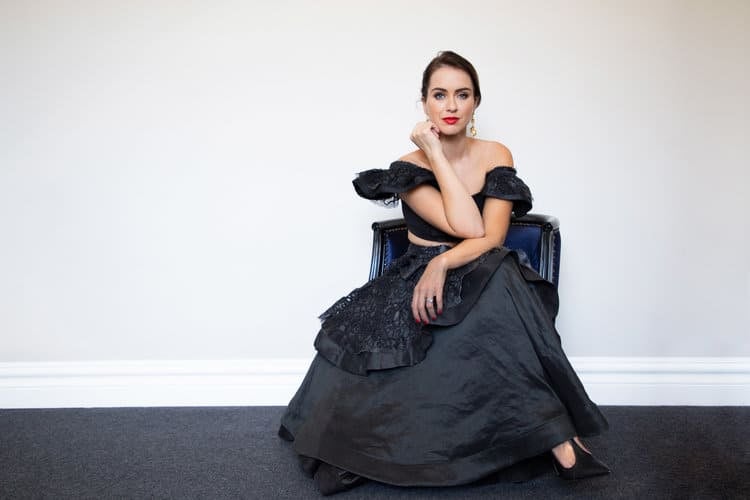 FRIDAY 12:50PM: THE FLORAL DAY DRESS
I have a lunch on at Chiswick restaurant in Woollahra today. It's a stunning venue that looks out onto a garden so a floral dress is always appropriate. Zimmermann is one of my go-to brands – their feminine prints and cuts, and delicate lace and cutout work really set their garments apart. They are a bit of an investment but you can often pick up designer pieces like Zimmermann on the High End Facebook Group – often girls wear things just once and sell them, so you can make some great saving (psst: it's actually a secret group, so you'll need a friend to invite you to join). I've paired it with a Mini Cross Body Bag from The Daily Edited.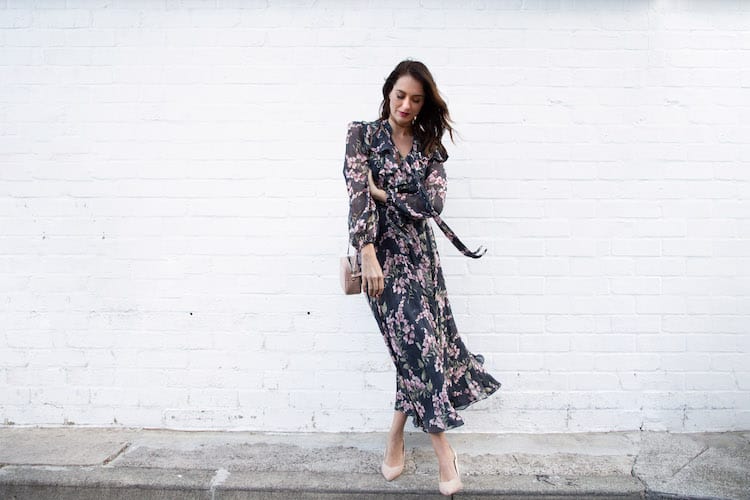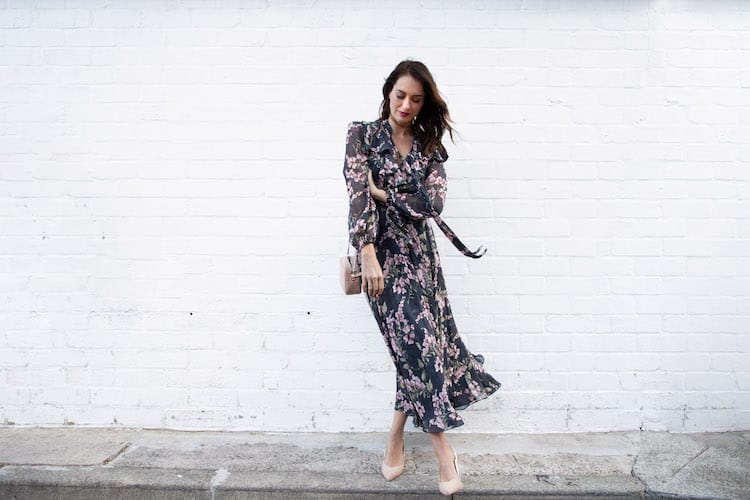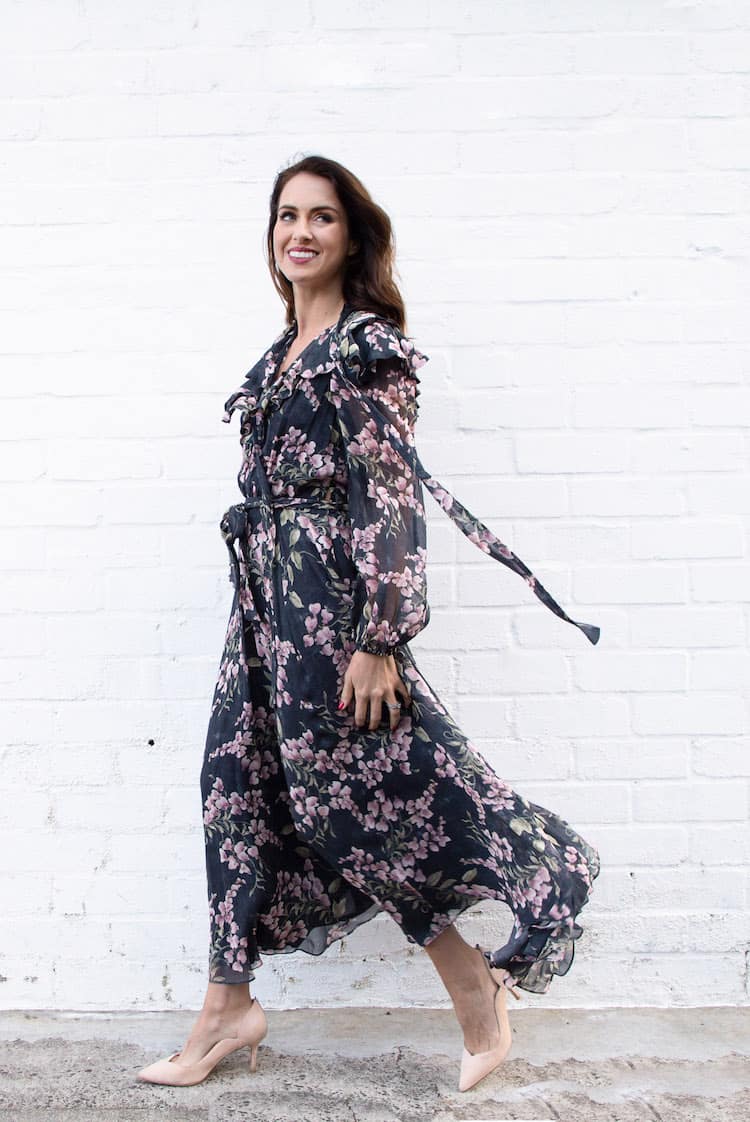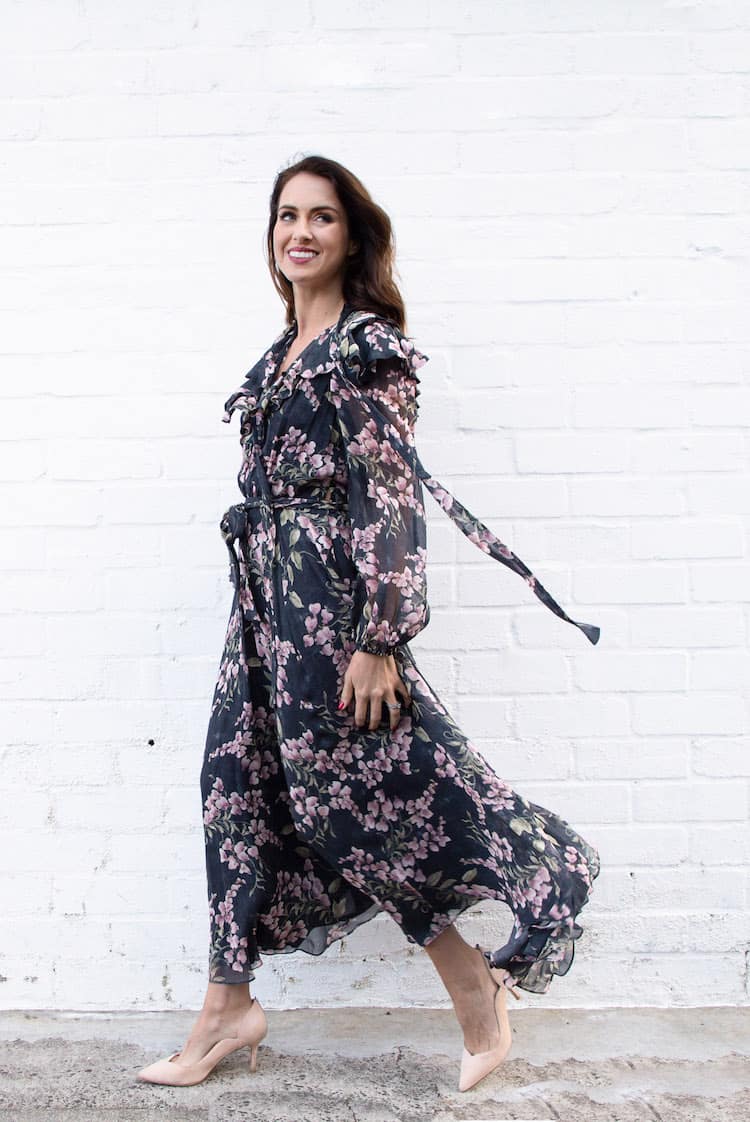 SATURDAY 10:19AM: THE STATEMENT SWEATER
This morning I'm taking the kids to the park, then we're meeting friends for lunch, so I'm pairing these jeans by Paige with a sweater by Maje. A statement sweater like this lifts the denim, and the sporty design is fun for being active with the kids. When I want to dress it up I'll just add these block-heeled loafers as they're a bit polished while still being super comfortable. Lulu is in  Seed and Boden – both brands I love for kidswear – they're always beautifully made and such cute and classic designs.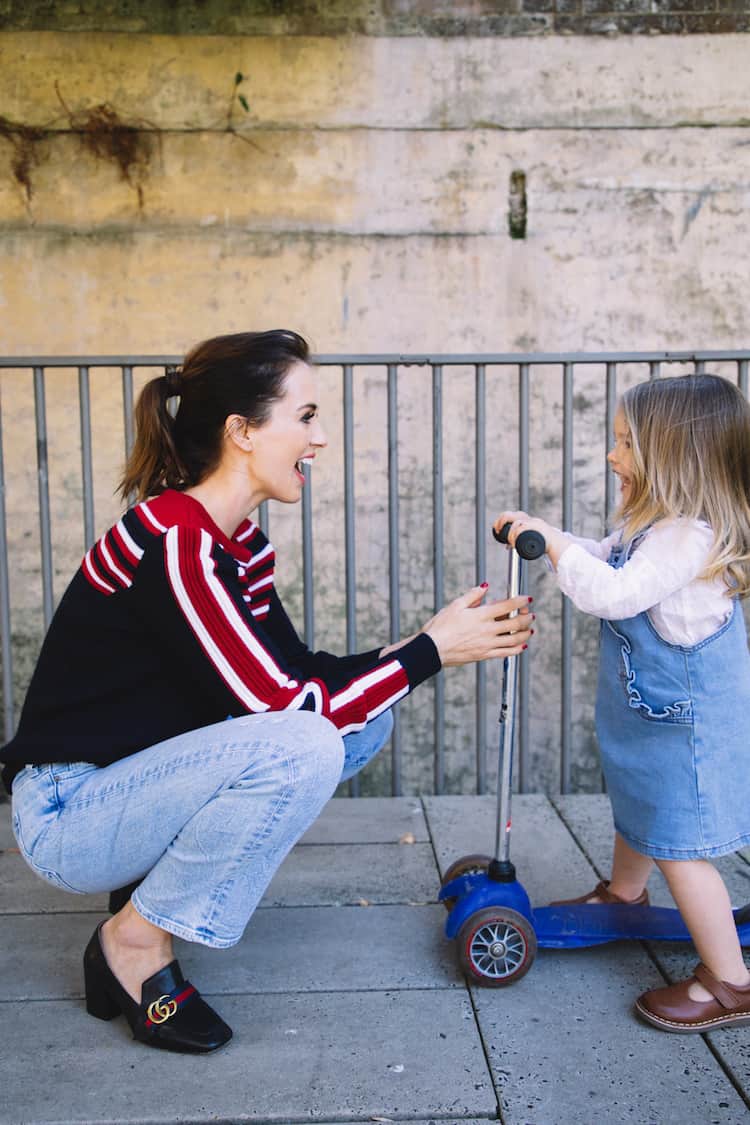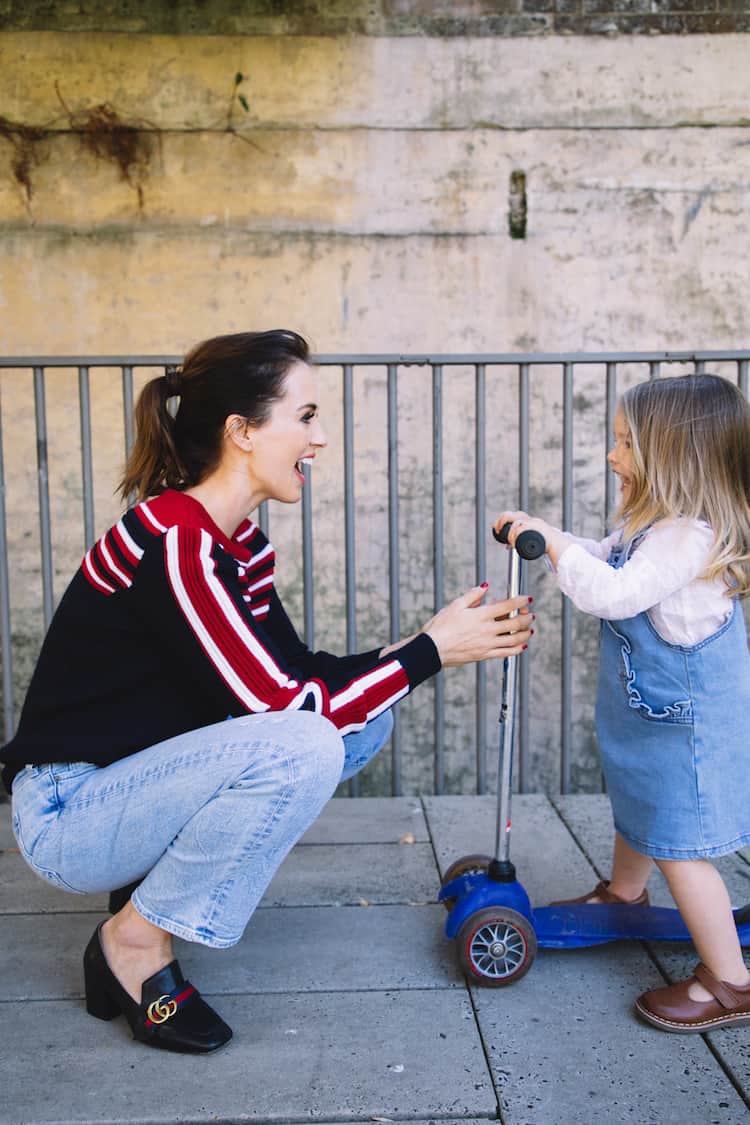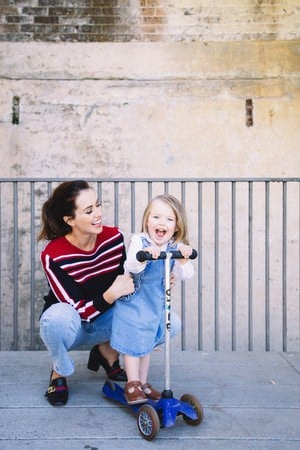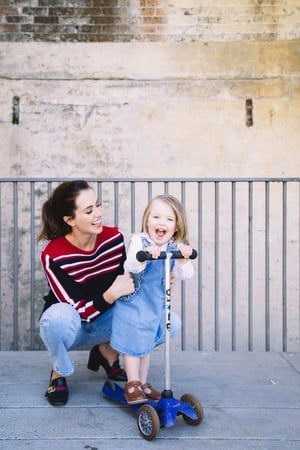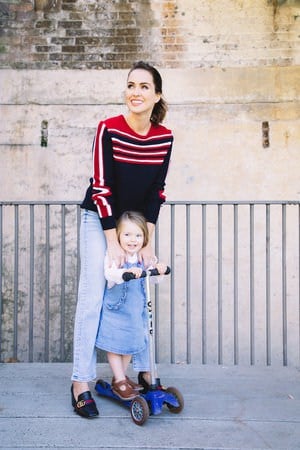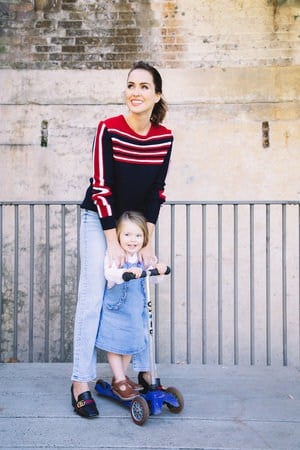 SUNDAY 7:45AM: PYJAMAS
Sunday mornings are all about lazy cuddles in bed with the kids. I love Jasmine and Will PJs as they're made from beautiful quality cotton and linen with very fresh and classic prints, like stripes. For Max and Lulu I always buy PJ sets from Boden or Next – they make really cute prints and they withstand multiple washes without stretching or fading.