With festive soirées filling up the diaries it was the perfect excuse to show you how to create three classic makeup looks that work perfectly over the holiday season. I was thrilled to collaborate with Chanel to create these beautiful looks using their recently-launched Collection Libre and pieces from their 18K accessories line. These limited edition makeup pieces are almost too beautiful to use and would make the most lust-worthy gifts – that's if you can bear to give them away.
THE LOOK
Makeup artist Jessica Diez and I selected our favourite pieces from the line and brought it all together in a retro "eighties powerhouse slash sixties Bardot vibe" (well said, Jess). She adds: "It's very clean but just tonally concentrated on the eyes and lips." My hair was blow-dried with plenty of volume then backcombed and secured with a velvet ribbon, and we did a speedy mani with this metallic shade of gold/red: Le Vernis Opulence.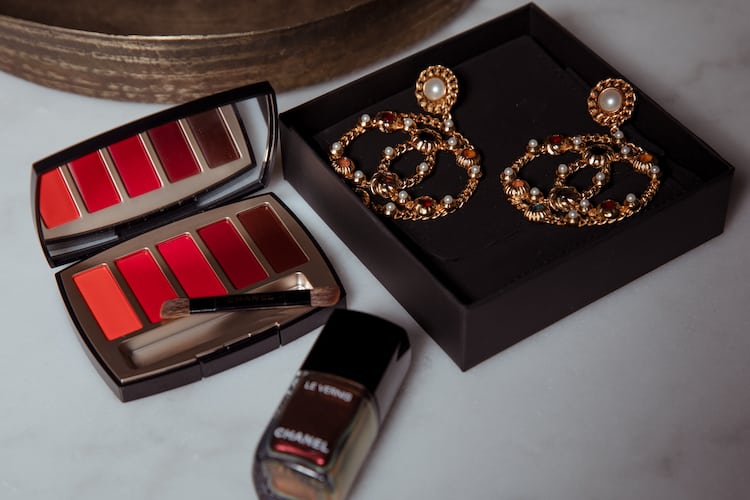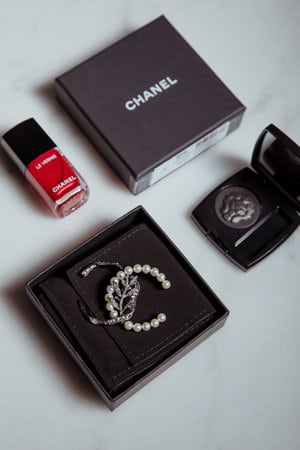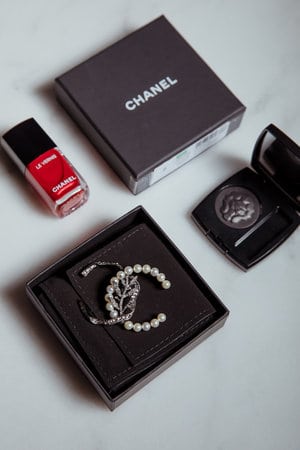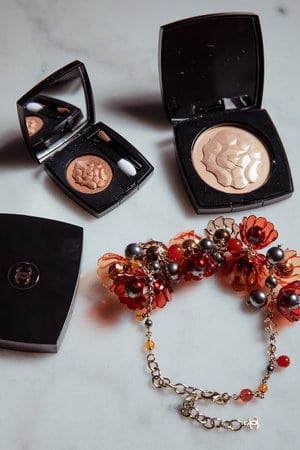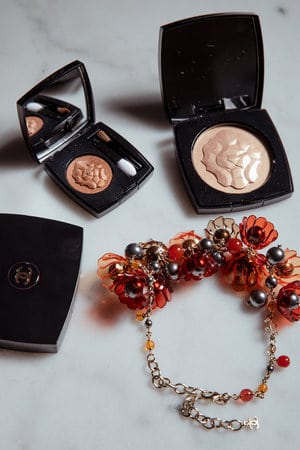 THE POWER LIP
It's red or dead. You honestly can't lose with a red lip at Christmas time – it just screams holidays and is perfectly on point no matter what the occasion. To create this look we used the stunning La Palette Caractère Lip Palette. Lip palettes are such a good buy as you get several looks in one and can change up according to your mood. Wear it with a pared-back eye and lush lashes (I go to Love Those Lashes in Sydney's Paddington).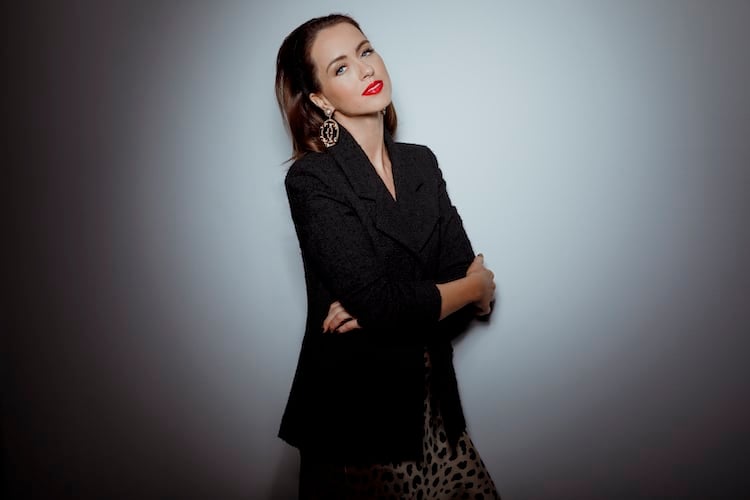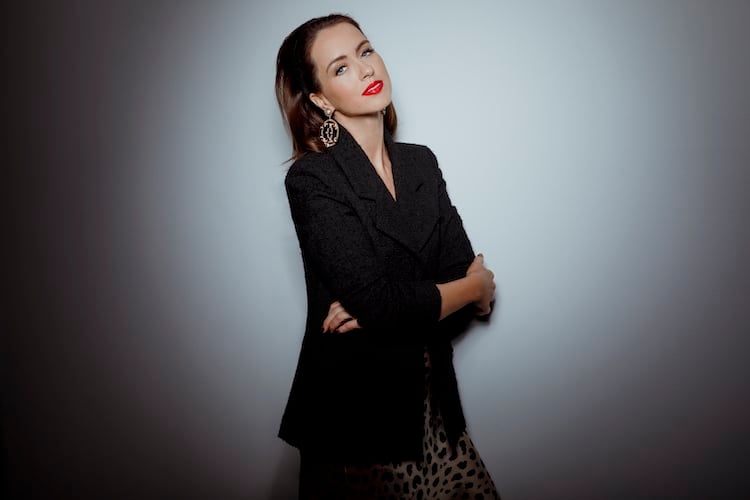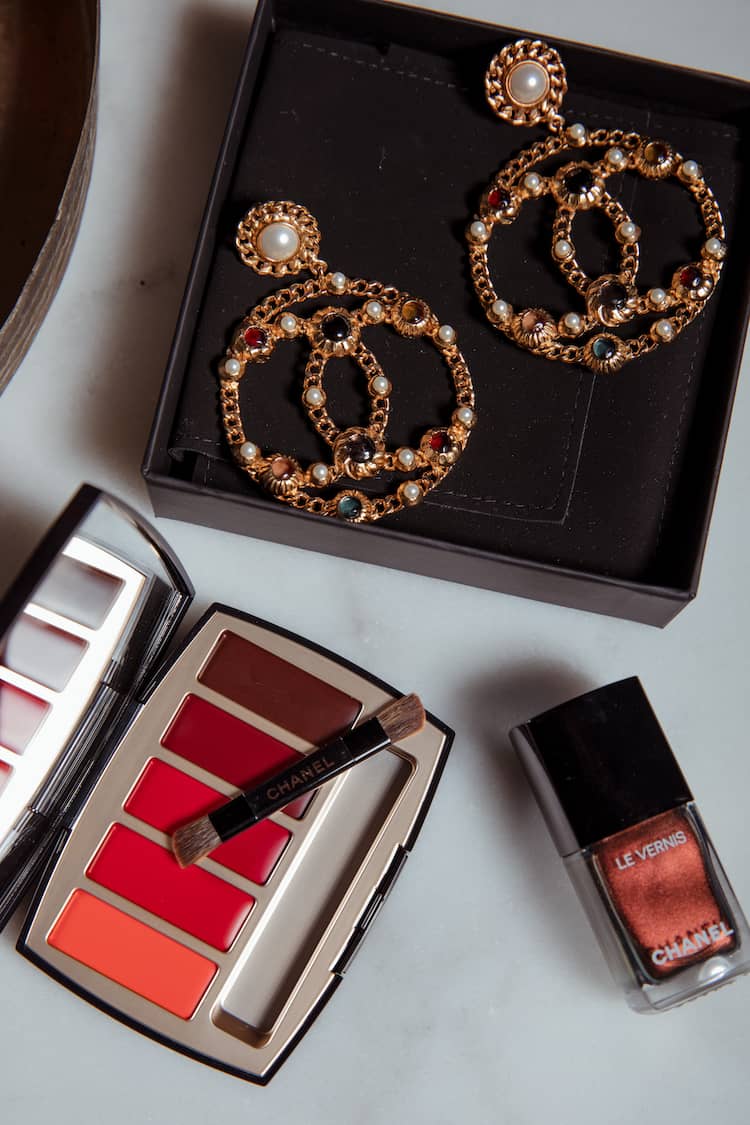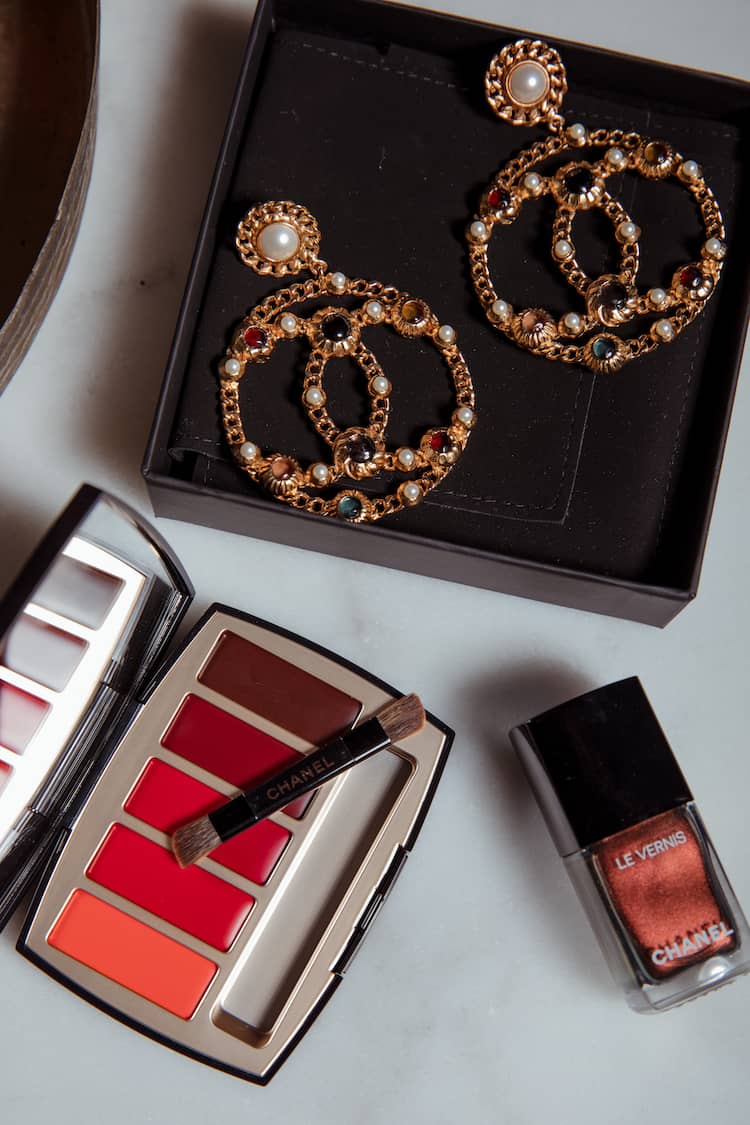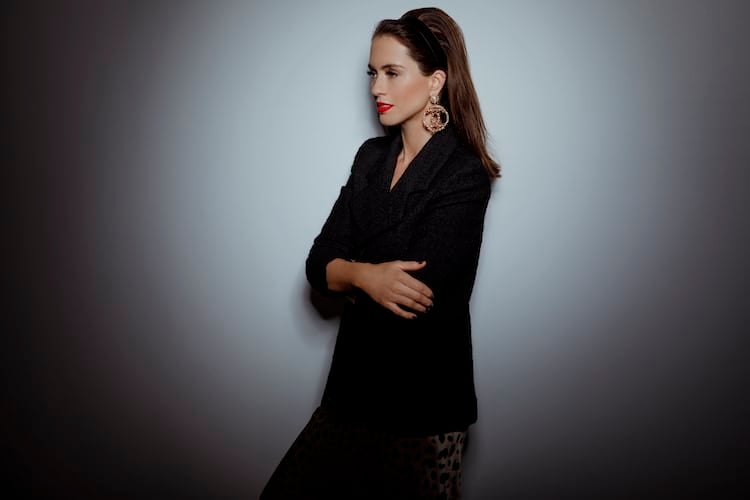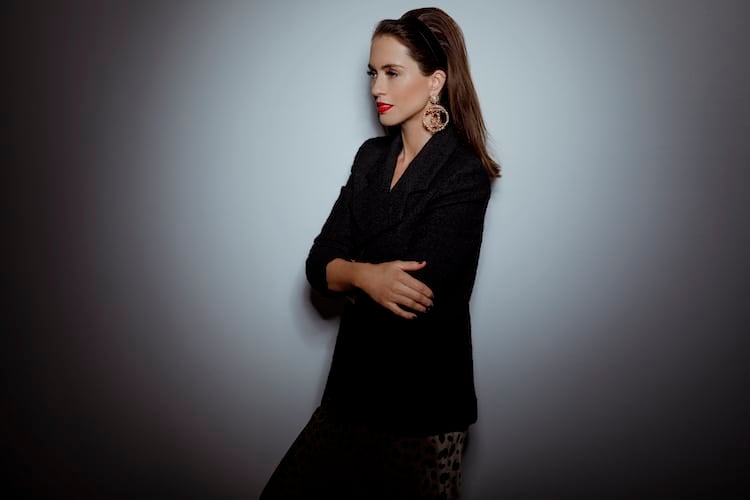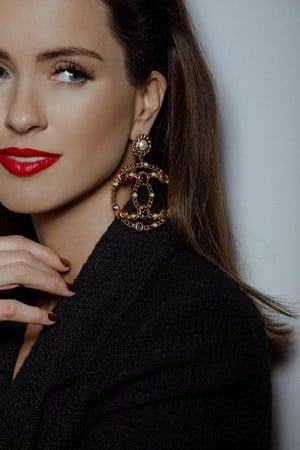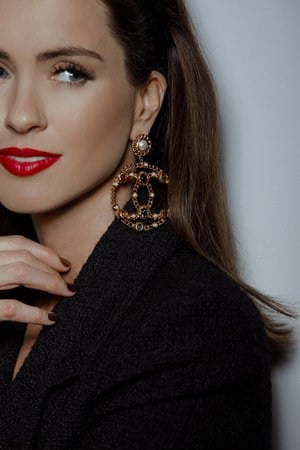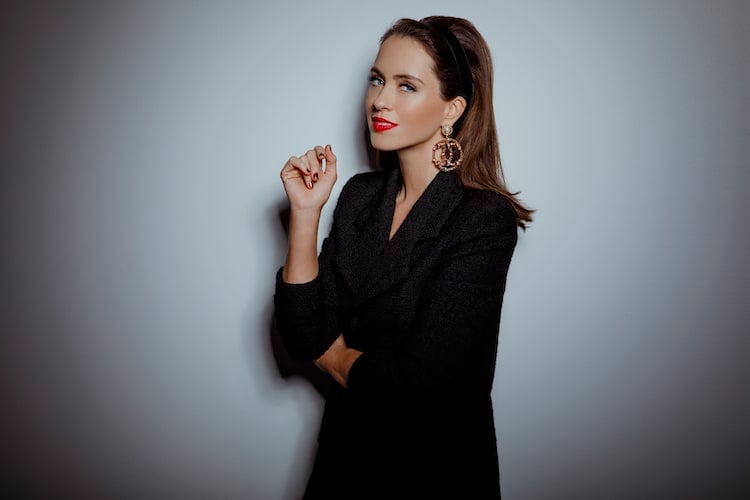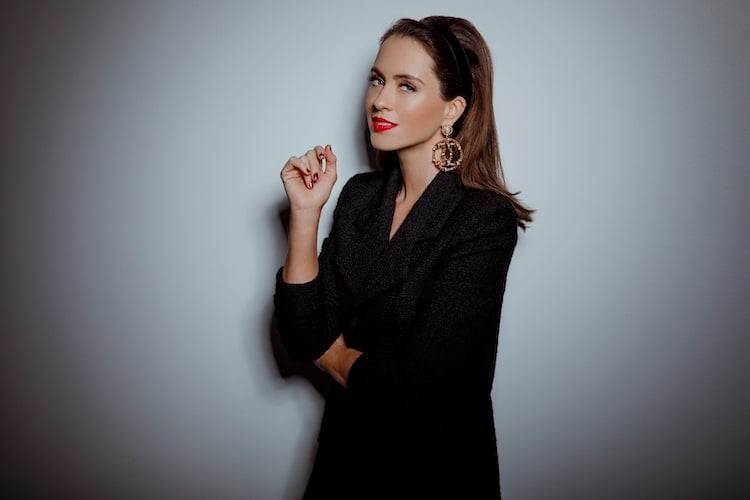 BURNISHED TONES
Another way to amp up the evening glamour is to reach for bronze and golden tones for skin and eyes. We used the stunning Création Exclusive Le Lion De Chanel highlighter on cheekbones and then we used the new Création Exclusive Ombre Première Poudre Cuivre Lamé, on the lids. Another pop of colour on the lips came care of the orange shade from the lip palette.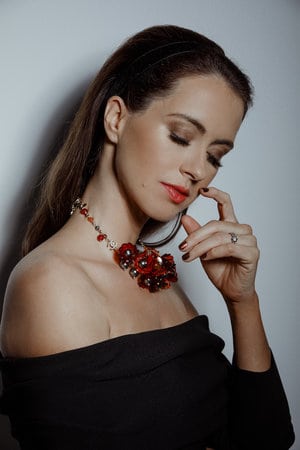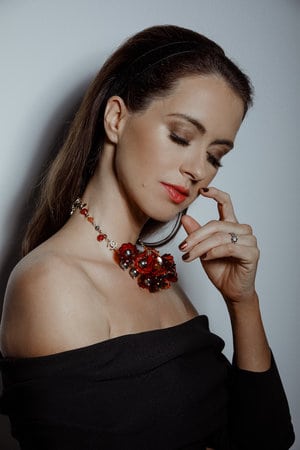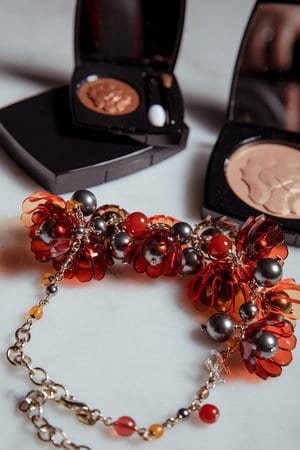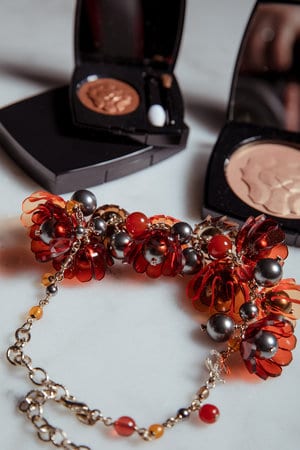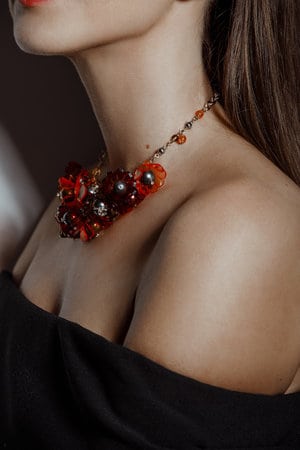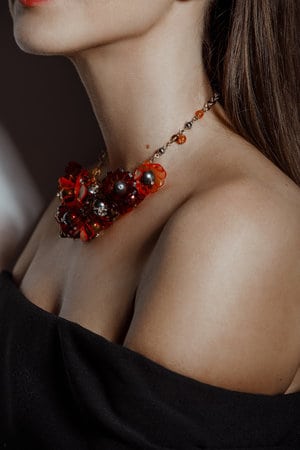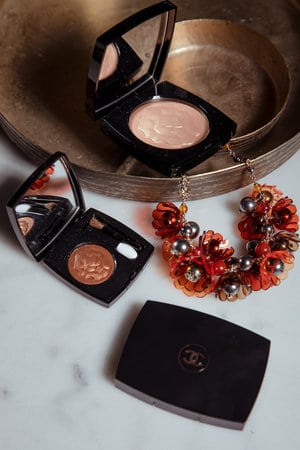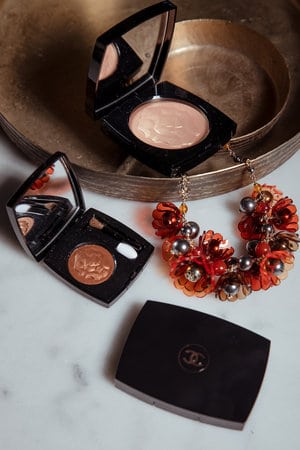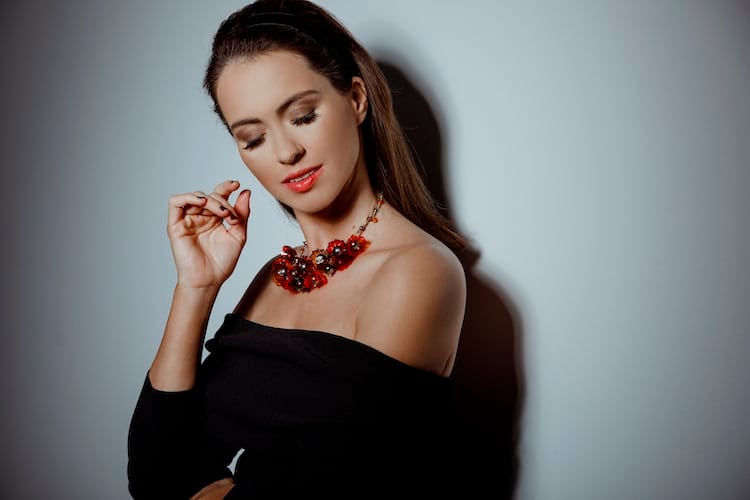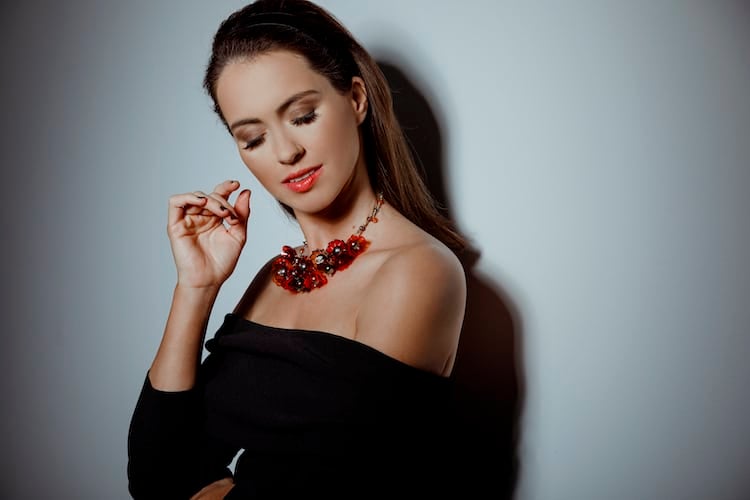 SIGOURNEY WEARS CHANEL NECKLACE AND BEC + BRIDGE TOP.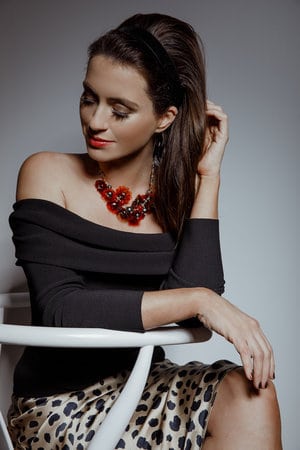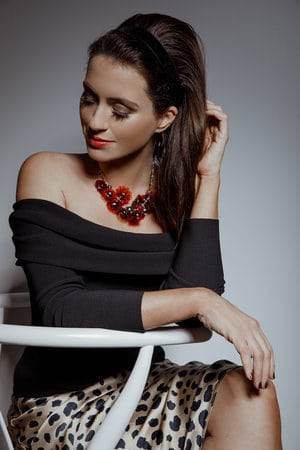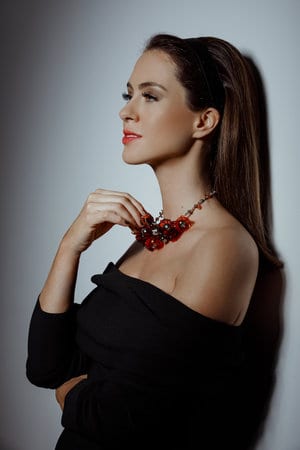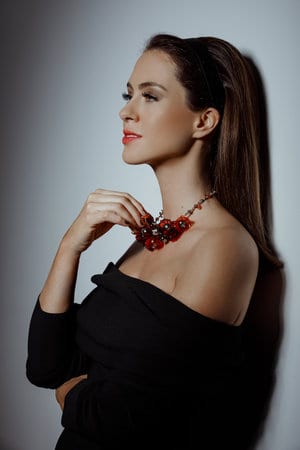 SHADOW LINER
A softer and more modern take on the classic cat eye flick is to use shadow in place of a liquid line. We opted for a similar base in the bronze eye tones (perfect for making blue eyes pop) and then went in and lined the eyes using a dark, noir tone (Création Exclusive Ombre Première Poudre Noir Lamé). If you're having trouble getting enough depth out of your eyeshadow you can dip an eyeliner or angled eyebrow brush in water before dipping it in your shadow.