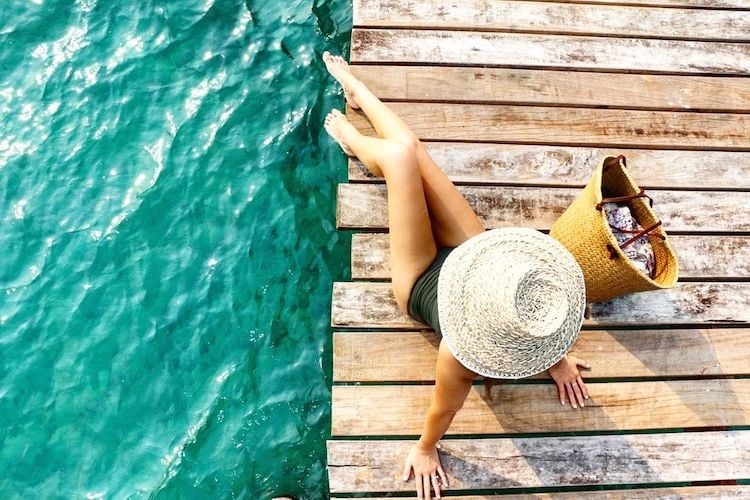 THE COUNTDOWN IS ON….
I know our stay at Soneva Kiri is going to be pretty special when an email pings into my inbox a few weeks out asking me for my preferences. I begin a several-pages-long survey asking me about my favourite wines, nuts, ice cream flavours, movies and music. There's an extensive pillow menu with fragrancing options (is that even a thing?) and I'm assured that the resort will prepare the villa and meals to my specifications to fully customise my experience. So far, so fabulous.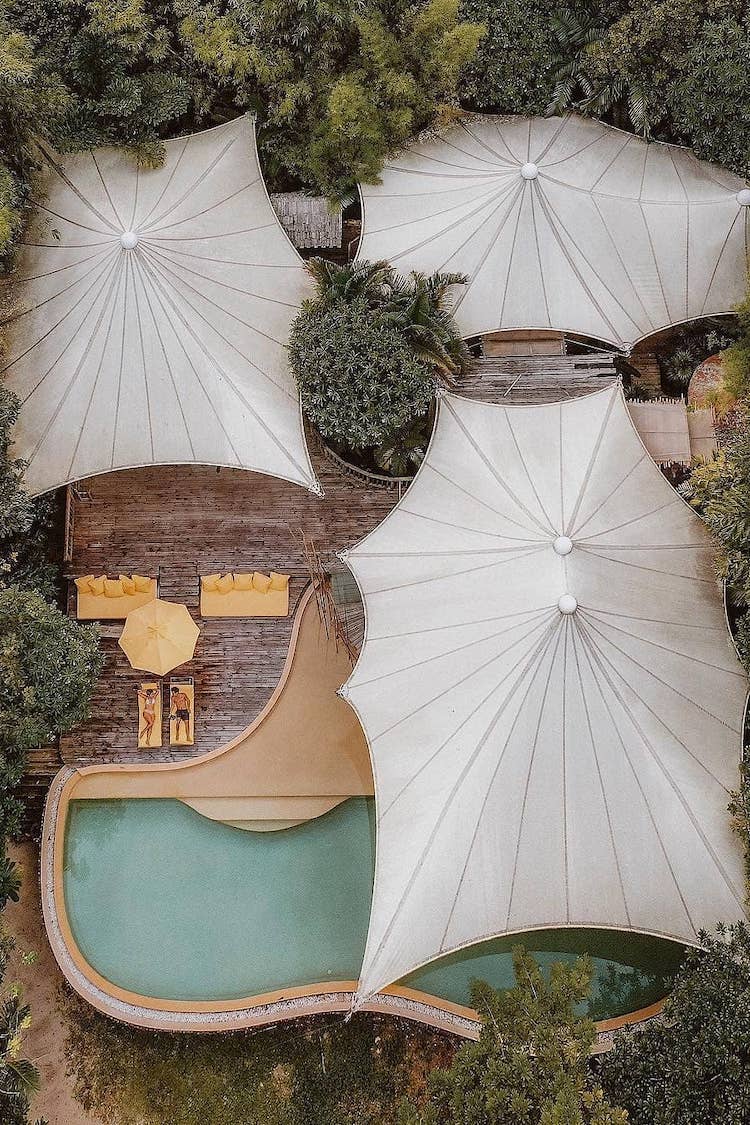 TIME TO TAKE OFF
The anticipation steps up another notch when Damien and I board our private jet from Bangkok airport. We're here sans kids for four nights, to celebrate our 11 year anniversary, and we can hardly believe our luck. As the tiny eight-seater Cessna takes flight I'm a bit terrified but terror soon gives way to wonder as I catch site of the boundless blue ocean and emerald islands taking shape below.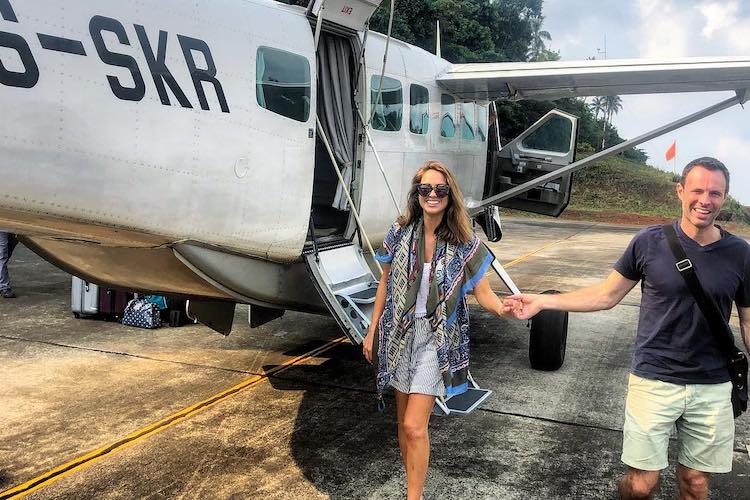 ARRIVAL AT SONEVA
After a quick boat ride from the airport to the island of Koh Kood where Soneva Kiri is located, we're greeted by several of the Soneva staff barefoot waving on the wharf, dressed in lightweight linen. A beautiful Thai girl, Marisa, introduces herself – she will be our "Ms. Friday" (the name given to guest managers at Soneva). She takes our shoes from us and slips them into a cotton bag explaining Soneva's "no shoes, no news" policy designed to ensure complete relaxation and connection with nature.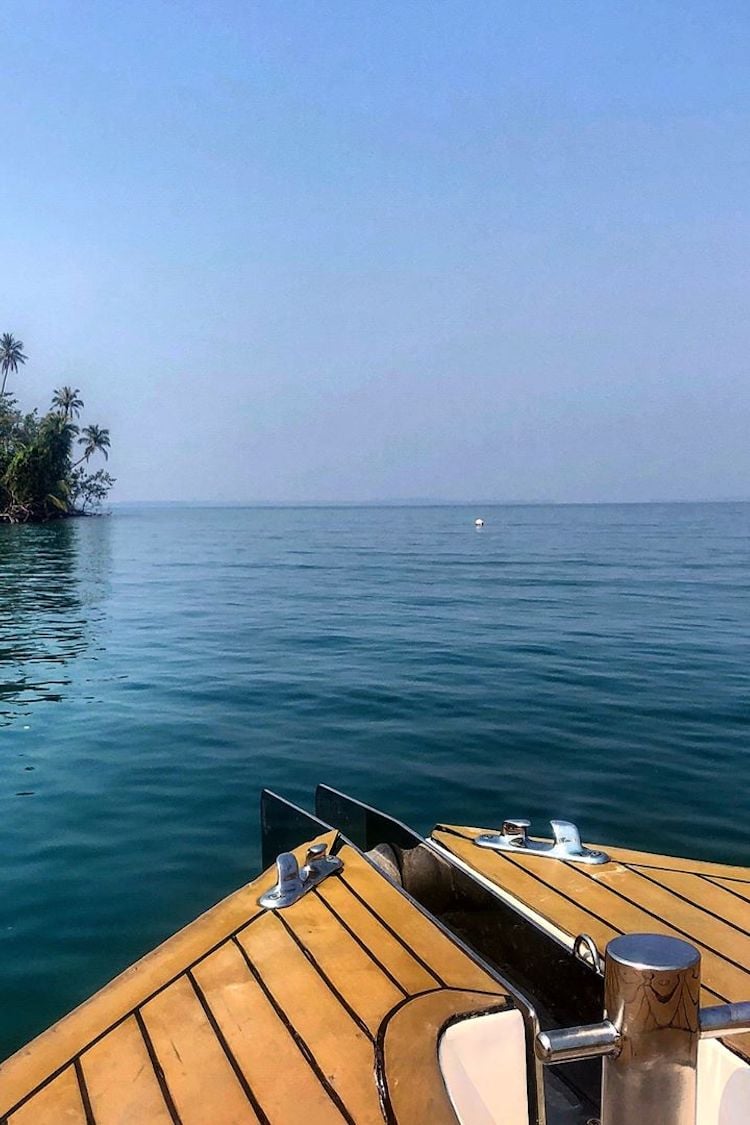 AN EPIC ROOM TOUR
We jump in a golf buggy (which Marisa mentions will be ours for the week) and head to explore our villa. The enormous sprawling property has a huge wrap-around pool and a view down to a private strip of beach below. The design mirrors the surrounding natural landscape with bamboo and stone façades. There are seats and daybeds everywhere, poised invitingly, convincing you to while away the hours.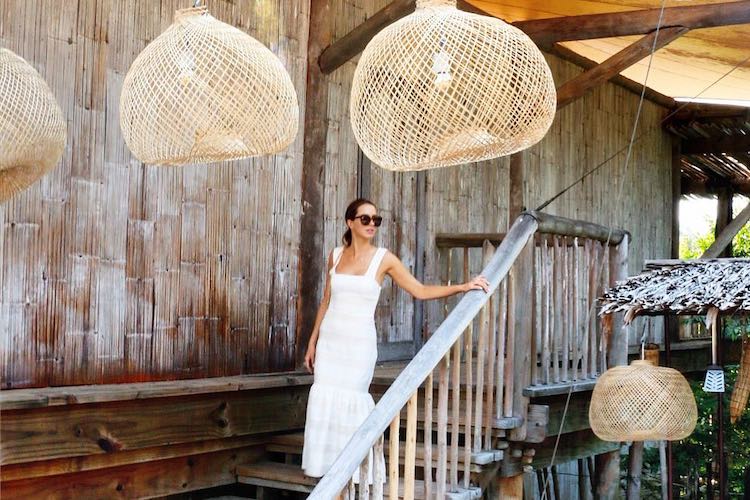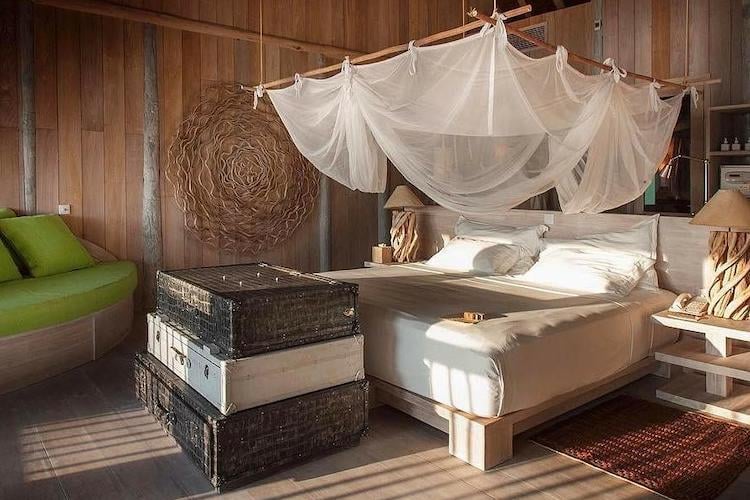 There's an outdoor dining pavilion with coffee and mini bar facilities and, across a little bridge over the pool, is our bedroom. Inside the cool, air-conditioned haven is a delicious white bed framed by a mosquito net, and a TV cleverly concealed in a stack of leather travel trunks. Behind, an enormous dressing room has doors that lead to a huge outdoor bathroom pavilion with a stone bath sunken into the garden and surrounded by plants. There are two outdoor showers – one slightly enclosed and the other literally in the trees. There's also an outdoor toilet and one in the bedroom, too.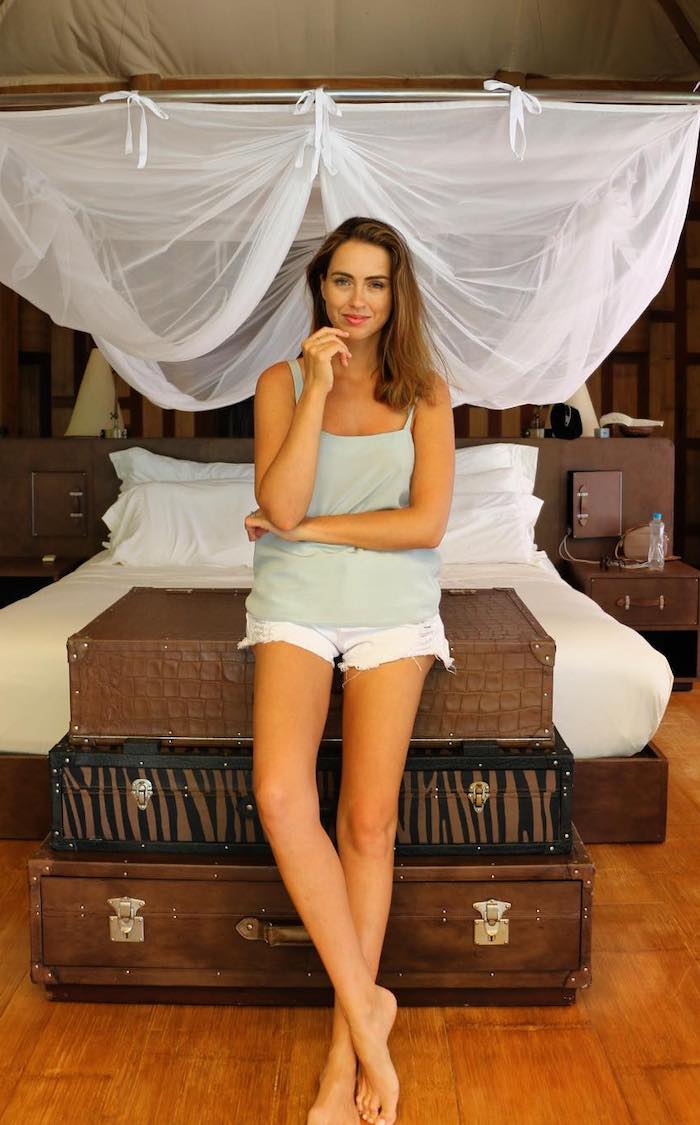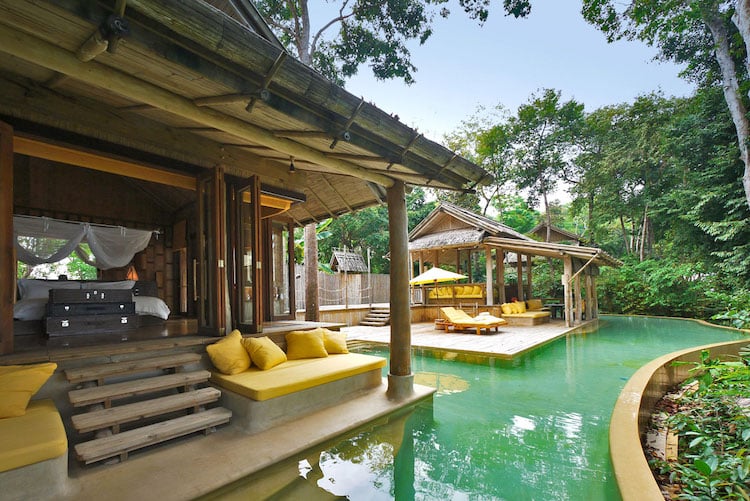 A PRIVATE BEACH
We descend the stairs behind the pool and stumble onto our own little beach with matching daybeds. It's been recently raked by a gardener as the sand is leaf-free and caster sugar white. The water is positively bathlike. Marisa explains that a proper swimming beach is a short boat ride away – the boat leaves every ten minutes – and, as we later discover, it's an absolute dream. There's a beach restaurant and bar, rows of cushy sun lounges, swings and hammocks everywhere and a full-service activity hut with complimentary canoes and stand up paddleboards.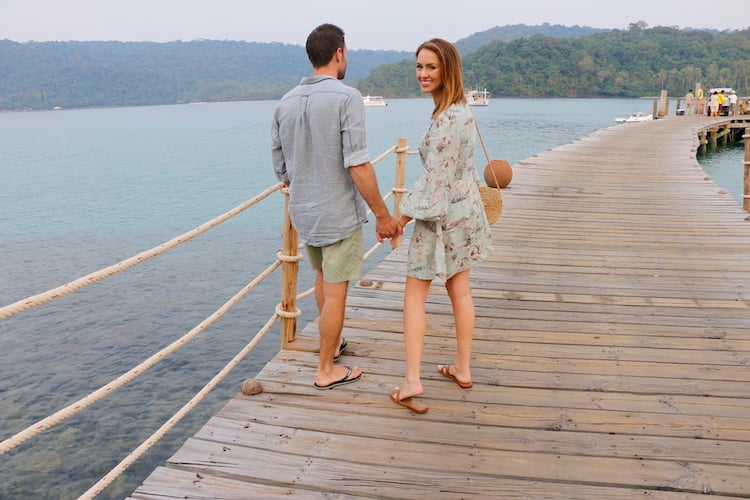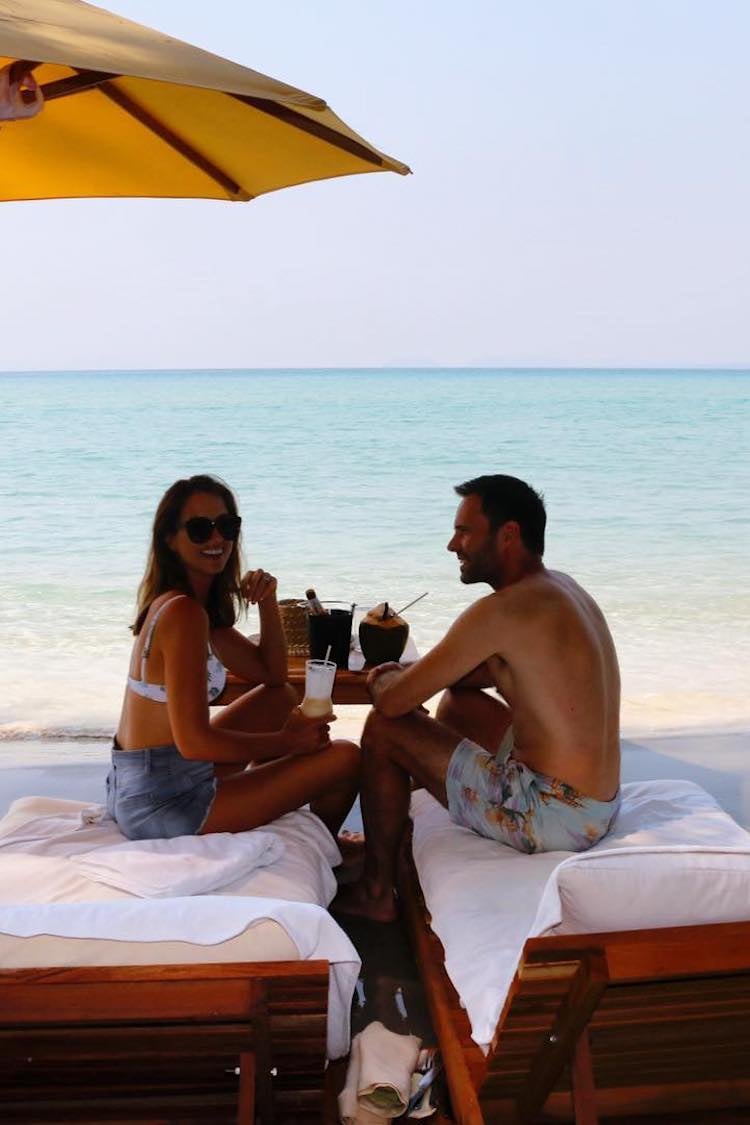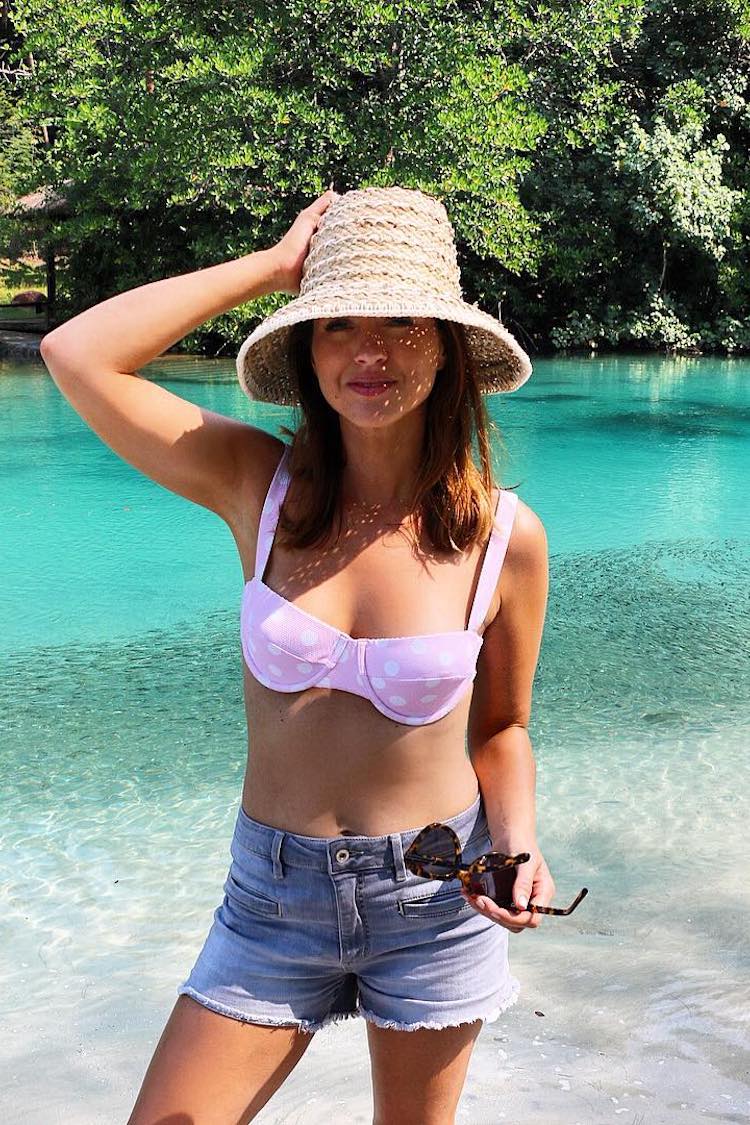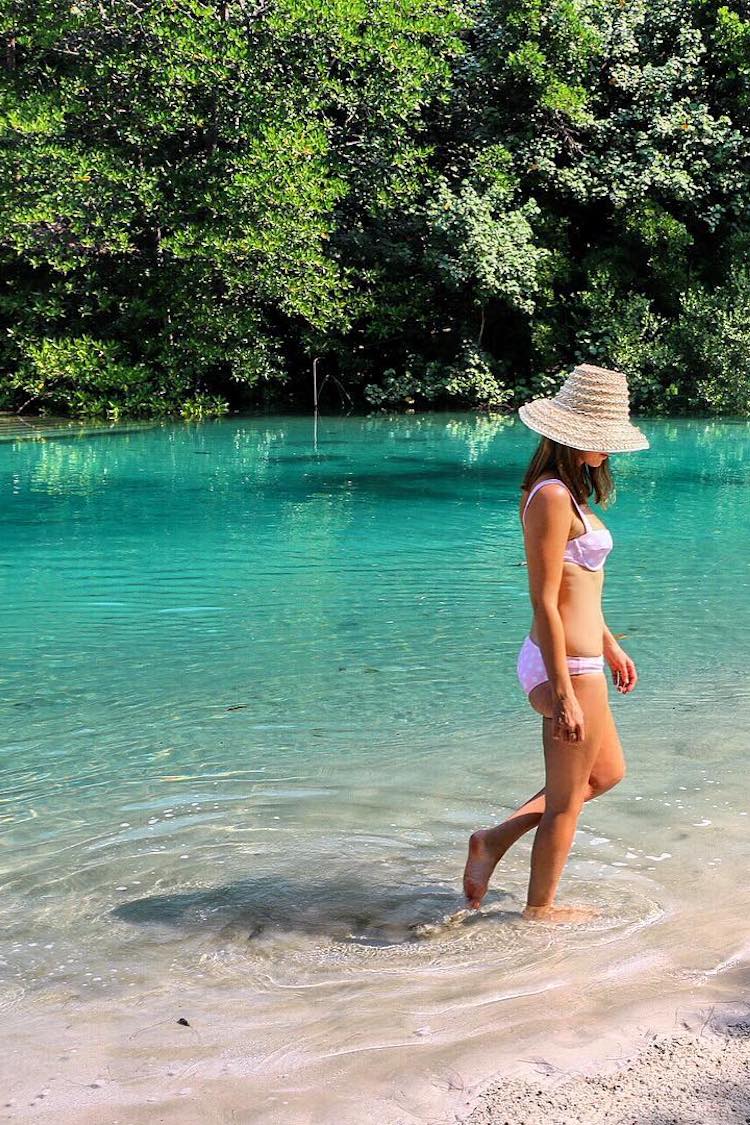 MEAL TIME
We jump in our buggy to drive to the Dining Room where we discover something our friends told us about in hushed tones after their visit: the famous chocolate and ice cream rooms. Yep – there are over twenty flavours of ice cream available on demand with a bar of lollies and nuts available to decorate them with. Off to the side, there's a buffet of handmade chocolates, fudges, chocolate milkshakes and macaroons ripe for the picking. We sit down and have a delicious Thai lunch of cashew stir-fry and noodles – purely so that we can justify a hefty dessert.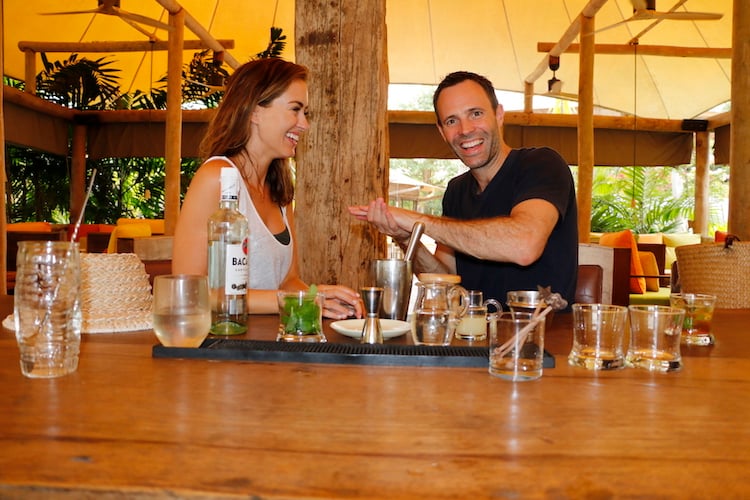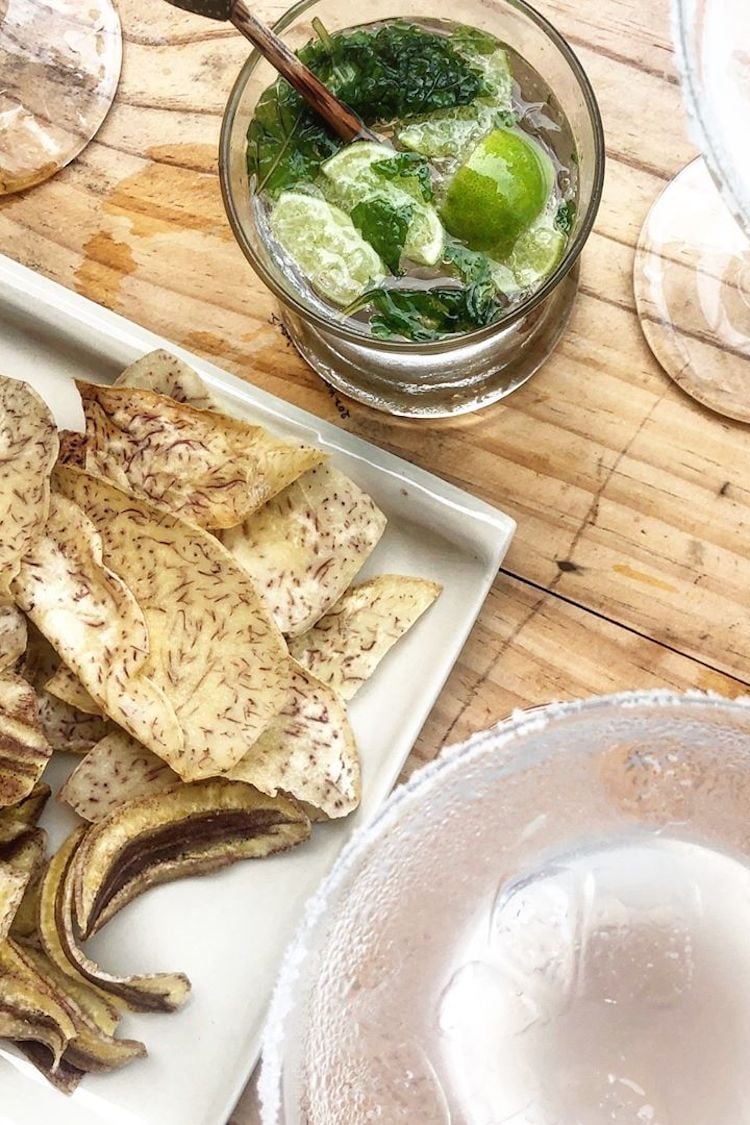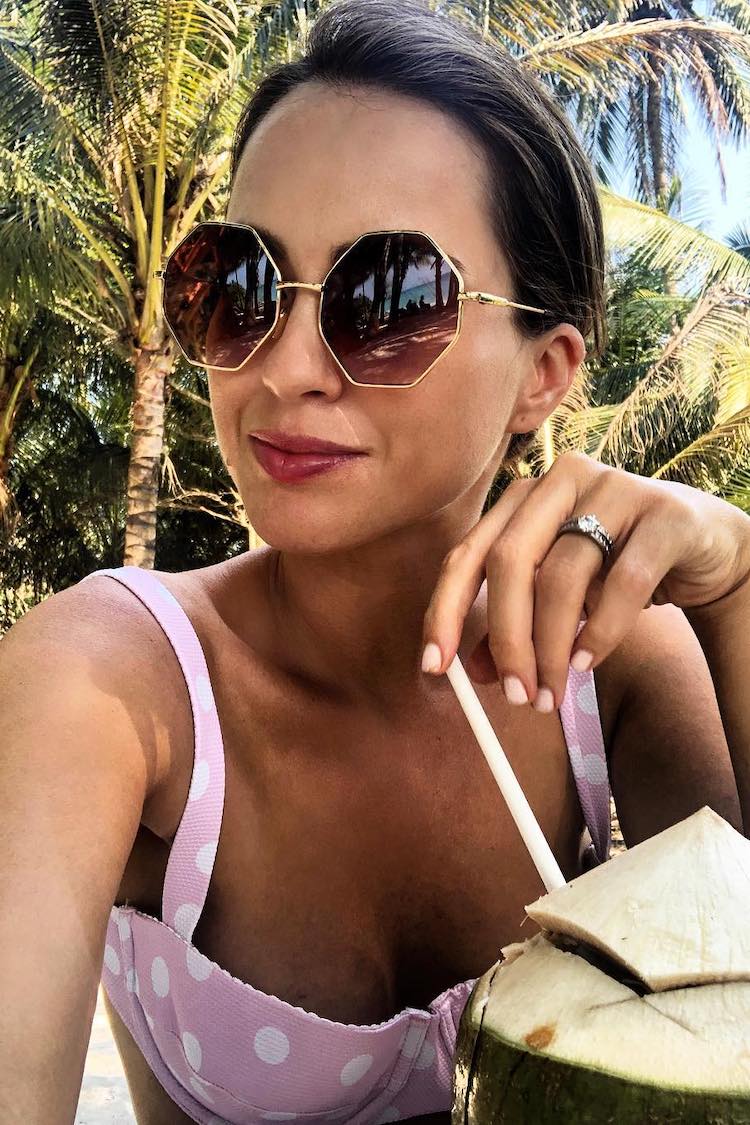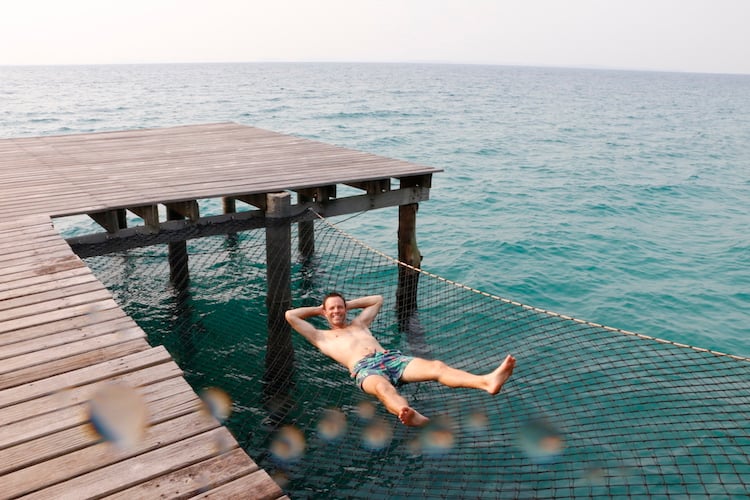 RESORT ROUTINE
The four days whizz by in an easy rhythm of sleeping late, idling over breakfast, lazing on the postcard-perfect beach and watching as the aqua blue water turns to jade, then turquoise as the day progresses. Lunch is lingered over on sun lounges, icy rosé in hand before we take the speedboat back to our room and shower for dinner. There's no housework to do, no school pick-ups, meals to plan or bottoms to wipe. It feels like we're 25 again. Four days in paradise has the effect of four weeks and as our getaway draws to an end, we agree that taking a couples holiday like this is as essential to our health as an annual check-up at the doctors. And Soneva is the place to do it. Now if only we can get our parents to agree…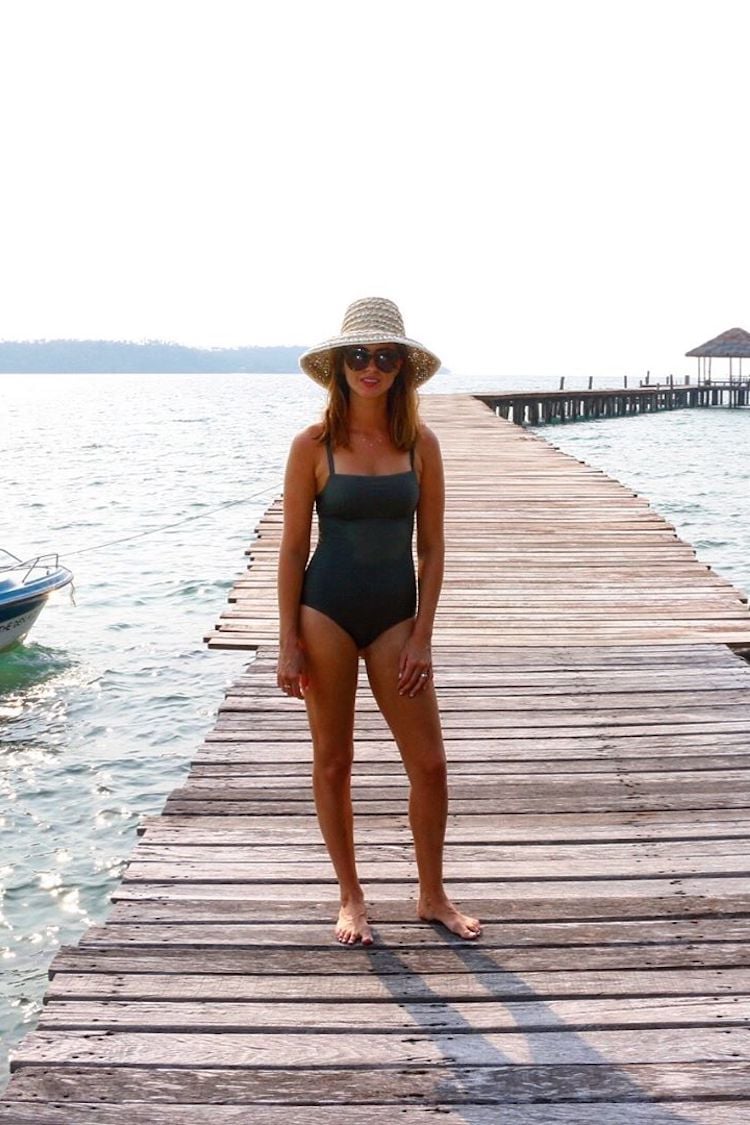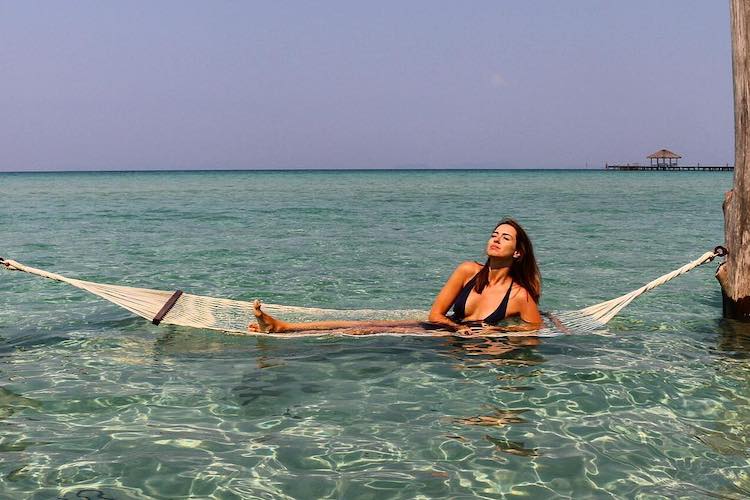 Story by Sigourney Cantelo, photography by Sigourney and Soneva Kiri