When the (beautifully restored) doors to the Old Treasury Buildings opened late last year, a new era of refined luxury found its home in the heart of Perth. This restoration unveiled a new gem, COMO The Treasury, an Australian first for international hotel brand, COMO Hotels and Resorts. Boasting 48 elegantly appointed rooms, an indoor pool, wellness centre and a state-of-the-art gym, it didn't take much convincing for Lucy Searle to experience what the impressive luxury spa had to offer…
I arrive at the inner city sanctuary through the serene hotel arrivals lounge and pass through an expansive hallway complete with subdued lighting. The reception area is one of understated elegance, featuring stunning floral installations and mirrored cabinetry displaying the spa's own COMO Shambhala products, as well as a selection ofSodashi products, which are used for all facial treatments.
My therapist leads me to one of four treatment rooms, each finished with their own ensuite bathroom, private wardrobe and plush heated massage beds. The windows of the rooms meet sidewalk level outside, but all I hear is the tranquil sounds of the spa as I am immediately ensconced into another world.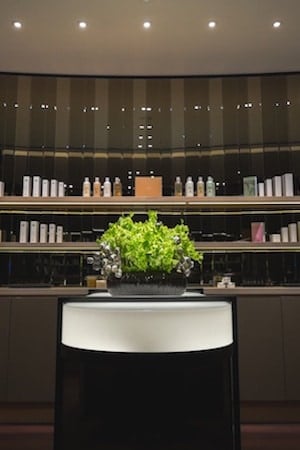 THE COMO SHAMBHALA URBAN ESCAPE IS THE CENTRE FOR PERSONAL WELLBEING AT COMO THE TREASURY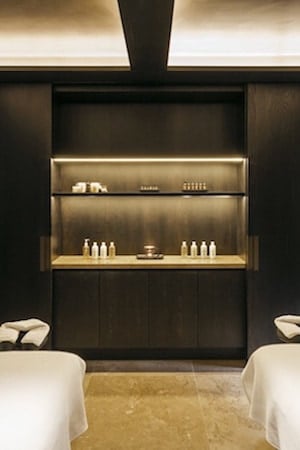 COMO SHAMBHALA OFFER AN ARRAY OF IMPRESSIVE  LUXURY SPA TREATMENTS
I sink into the bed and surrender to the COMO Shambhala Skin Detoxifying Treatment. Also known as 90 minutes of pure bliss, this invigorating treatment entails a deep body polish and the COMO Shambhala Signature Massage. COMO Shambhala's own salt and sugar body scrub is applied through a unique technique that works one side of the body at a time, stimulating lymph flow and improving circulation. This is a truly relaxing yet energising treatment where I can feel my skin becoming smoother with every stroke.
Following the scrub, I am whisked away for a refreshing shower in the ensuite and settle back onto the bed for an hour-long COMO Shambhala Signature Massage. This sublime massage involves long strokes and soothing warm towels with the aim of further stimulating the body's natural detoxifying functions. The massage is firm but gentle and melts away any tension and stress my body is holding onto.
Before I know it, my therapist softly announces that the treatment is over and I slip out into the reception to join the real world again. But, not before enjoying a freshly brewed ginger tea and perusing the treatment menu for my next visit.
The unwavering level of service and expertise at COMO Shambhala is second to none, providing each and every guest with a truly beautiful experience, so for an exclusive inner city escape look no further thanCOMO Shambhala.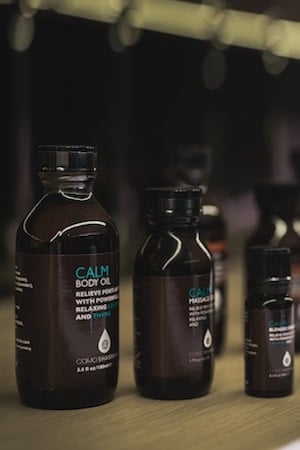 COMO SHAMBHALA'S OWN PRODUCTS ARE USED FOR ALL FACIAL TREATMENTS