As I step into the light, bright space, I'm greeted warmly by Kay. She offers me a T2 Jade Mountain Green Tea and gives me a form to fill out. The dulcet tones of French sixties pop play happily in the background as I clock some serious looking skincare on the stands beside me.
As we chat, Kay tells me that she's been in the industry for 36 years (she doesn't look old enough – her skincare is obviously working). After many years in Sydney's eastern suburbs and inner west, she spent a few years working in spas on board cruise ships sailing around the world, on her return she took up a posting as area manager for a large chain of medispas. She began to miss the salon environment and longed for the rewarding relationships with her clients.
"My passion was for skin, not for managing staff – I wanted to get back to the art of facials and caring for my clients," says Kay.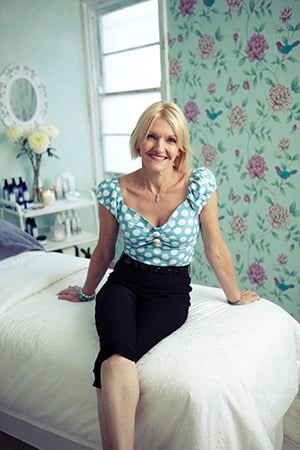 She decided to open her own boutique space where she could give bespoke treatments – focusing on her areas of expertise – creating signature facials with active products including Elizabeth Arden Pro, Medik8, Priori and Hydropeptide alongside skin needling and peels. She also has a background in makeup artistry and incorporates makeup application into her salon services. Three years on, she has a devoted clientele and loves her work more than ever.
After settling me into the treatment bed for my facial with gentle anti-aging and superhydrating range, Hydropeptide, Kay begins with a double cleanse, followed by an exfoliation using Vitamin C, microdermabrasion crystals and a gentle AHA gel. She massages each phase onto the skin gently then soothes it all off with a warm towel before popping me under the steam. I love a good steam, and drift off as she expertly kneads my hands and arms.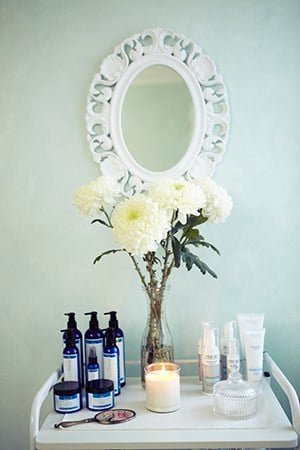 I wake up briefly when she wraps her fingers in tissues and does some satisfying extractions, setting to work on some stubborn blackheads around my nose, before applying a toner to freshen and tighten the area. After some eye cream and serum, it's time for some more seriously bliss-inducing facial massage with coconut calming massage balm. She strums my face like a guitar, fingers rhythmically beating and stimulating the skin and then applies an enzyme soufflé mask to brighten the skin. As it's setting she spends a good chunk of time massaging my neck and shoulders – always a lovely bonus in a facial.
A quick application of Power Serum, "Face Lift" lightweight day moisturiser and Solar Defense, a tinted sunscreen and I'm ready to face the world. And as I clock my reflection in a nearby mirror notice that I'm also minus the usual red splotchiness. As I dress, I really don't want to leave – Kay has created such a lovely haven of beauty with her salon. It's the perfect combination of effective skin solutions with suburban escapism, and my skin looks and feels better than it has in weeks.
Review by Sigourney