Nestled in leafy Paddington lies a quintessential Queensland workers cottage. With its high ceilings, sparkling chandeliers and polished interiors, Beauty on Latrobe is a whimsical world away from the hustle and bustle of one of Brisbane's most buzzing lifestyle destinations.
Stepping off the tree lined footpath and through the doors of Beauty on Latrobe, I'm welcomed with a smile by Chloe – who immediately ushers me into the waiting area. I'm instantly relaxed, feeling the stress of my day wash away with one sip of the sparkling lemon water.
Senior facialist Calina greets me and asks some general questions about my skin before showing me to the OBSERV machine. For anyone who hasn't had the pleasure (or displeasure) of using one of these machines, they go deep into the layers of your skin to diagnose skin conditions – and believe me when I say it can be a little confronting.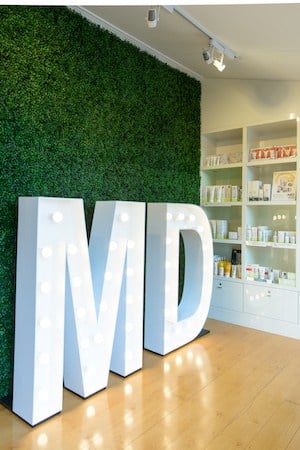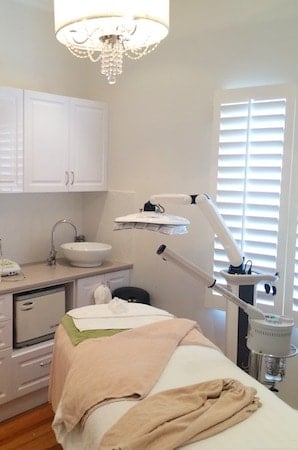 I needed some direction and advice from Beauty on Latrobe professional. I'm suffering with from serious hormonal acne (I'm talking a full blown cystic chin) and Calina suggests I try the Ultraceuticals Mandelic Acid Peel. This facial is heavy duty, it encourages the skins own regenerative functions and assists with cell turnover to reveal a fresher glowing complexion – which I desperately need.
Calina's knowledge of skincare truly blows me away. Trained in Germany, with five years experience, she blends beauty with brains talking me through every element of the facial. As she applies the mandelic acid, Calina notes that this peel is a go-to for problematic skin.
Perfect for wrinkles, surface texture and of course, acne – this potent AHA is derived from almonds (everyones favourite nut). It decongests the skin, deeply exfoliating and cleaning pores to help clear dead skin cells. At this point, I'm pretty excited by the prospect of saying bye-bye to my cystic nightmare.
After cleansing the acid from my face, my face was illuminated by glowing white light, which Calina notes is "Healite" for my chimples whilst I was spoilt with a neck and décolletage massage. In my bid to resolve my acne issues, Calina tells me that I have severely dehydrated my skin with a series of stripping and harsh products (oops). To deeply moisturize, hydrate and rebalance my skin barrier, Calina finishes my treatment with a Replenishing Mask, Antioxidant Serum and Ultra Moisturiser Cream.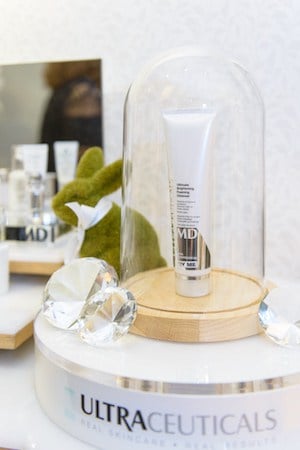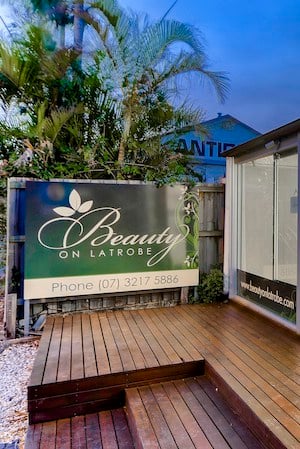 It was hard not to hang around with Calina and Chloe at Beauty on Latrobe, who were so passionate about their work. Calina and I chat about how to restore my dry, yet acne covered face – she recommends the Even Skintone Serum Concentrate which is full of AHAs, BHAs along with Niacinamide to improve my lipid barrier. A full two hours later, I walk out the doors feeling completely blissed out and totally refreshed.
I often joke, that a facial isn't effective unless you peel – and boy did I ever! But it was more satisfying than I could imagine. Four days later, all of my dead skin cells made way for fresh glowing near pimple-less skin, and I'm getting closer, by the day, to my goal of an immaculate complexion.