The Double-Bay 'skinstitution' is named after its owner, Hungarian facialist, Eva Karpati. A mainstay of Double Bay's beauty scene since the eighties, Eva has tended the tender dermis' of those in the know for over 30 years and is responsible for the perfect pores of Sarah Murdoch, Kit Willow and Camilla Freeman-Topper, among others.
Her treatment rooms (and there are five) are housed in a sleek grey building on Bay Street, in the centre of Double Bay's Mecca for preening. As I step in from the busy street, I instantly notice a sense of calm. There's a water feature tinkling away happily and a lovely fragrance emanating from a jumbo candle that I inhale appreciatively as I climb the staircase. Once in the cosy-Asian-spa-themed waiting room, the receptionist pours me a tea from a sleek silver tray and I feel instantly at ease. Karpati has got the high tech thing going on, but it's not overly sterile. After filling out a thorough form, I get the sense that, when it comes to skin, these people mean business.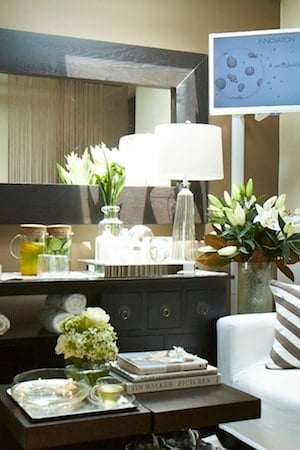 FLECKS OF GREEN BOTANICALS TO ELIMINATE ANY OF THE COLDNESS TRADITIONALLY ALIGNED WITH MEDISPAS
I'm led through to my treatment room and given a satin gown before I slip between a fuzzy throw into an electric-blanketed bed. Eva sweeps in, all glowy, plump-skinned perfection. Before we start, she points out her newest machine. The PollogenGeneo+ is a sleek contraption with multiple heads and functions.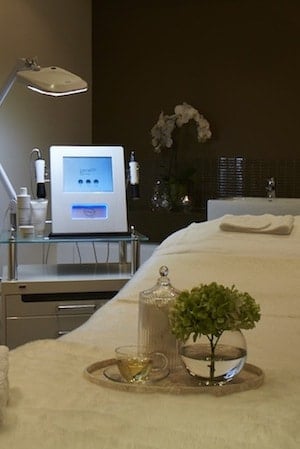 WHERE THE SKIN SAVING MAGIC HAPPENS
"This is called a super facial and it's very big all over the world. It's owned by a company who supply the medical industry, they have several patents now with the aesthetic industry," she explains proudly demonstrating the different heads for exfoliation, infusion and tightening via ultrasound. This little baby seriously does everything but the dishes. Sadly I can't have it as I'm pregnant, although I've heard about it from several smooth-skinned girls about town. I've already booked myself in post-bub.
As Eva explains, it's her most exciting new machine – and boy does she have machines. She and her husband are actually distributors of various lasers and IPL machines, as well as the stylish skincare range Resultime by Collin Paris, an anti-ageing brand they supply to medispas and clinics around the country. They also have their own range of skin and haircare called Karpati 100% Natural that promises no petro-chemicals (I've been using them and the Marine Enzyme Powder and the tinted Blemish Cover Up are both standouts).
In her trademark facials Eva combines traditional European techniques (she's known for her thorough extractions) with high-tech gadgetry, including galvanic, laser, IPL, collagen and vein treatments.
"My theory is you shouldn't terrorise and burn, you should be nice and gentle and encouraging," she says in her pretty, lilting accent. "I analyse my clients and I give them an individual program, everybody's different. It's a combination of the individual, the age, the genetic background, the skincare, the lifestyle, the blemishes they already have built up there."
As we proceed to a nice, gentle facial (sans the techno-treats) Eva continues to speak passionately about every aspect of skincare from microdermabrasion (she hates it – says it's brutal and unhygienic) to extractions (you should have them professionally every four to six weeks like they do in Hungary).  The time flies by and by the time one of the receptionists knocks on the door to let Eva know that her next client is waiting, I feel like I've just done a certificate in beauty therapy.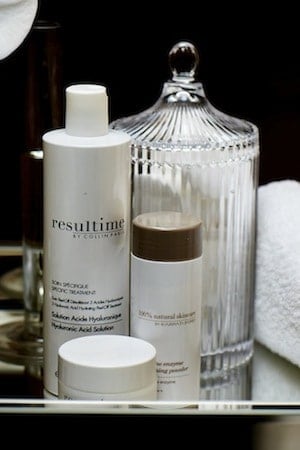 KARPATI IS VERY SELECTIVE IN ITS CHOICE OF PRODUCTS, OPTING FOR TOP KNOTCH EFFICACY
I dress and examine my skin in the bathroom mirror. It feels cushiony and hydrated for the first time in weeks, and the few blemishes and blocked pores I had have been expertly whisked away, leaving nary a red mark to announce their former existence. The next day my skin is positively gleaming. If this is what you get minus the machines, then I can only imagine the results once you add technology. Sadly I'm going to have to wait several months to find out.