Nestled just minutes from the Brisbane River, Realskin Clinics is drenched in natural light with a modern aesthetic that feels so quintessentially Queensland: bright, sunny and fresh. But, this is where parallels with the carefree nature of the sunny state end… While beautiful and inviting, this is not a place laid back about skin. Realskin is all about the science of skin, offering treatments and ingredients that pack a serious punch. It's all about tackling your most burning skin problems than ducking out for a quickie facial. But, as Beauticater Elyse Goyen discovered, getting into the nitty gritty of her skin irritations needn't be dirty work – the clinic still offers a full spa experience. This is what they call, 'win win'.
As I enter Reakskin Clinic's stunning contemporary space on Racecourse Road in Hamilton, I feel immediately welcome. With a warm embrace from owner Sevine Forster, I feel instantly at home in this gorgeous beauty wonderland.
With floor to ceiling windows, natural light floods the stunning salon on a very rainy Brisbane afternoon. Equipped with three treatment rooms and an incredible range of products, Sevine tells me that Realskin Clinic would celebrate its sixth birthday this month.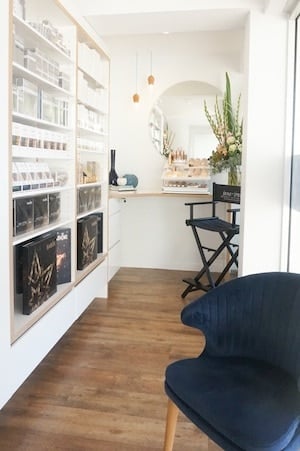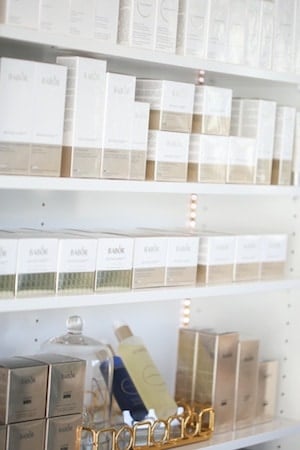 Not only is Sevine one of the sweetest beauty professionals I've encountered, she's also one of the most insightful. With a degree in Biomedical Science and training from the London School of Beauty, she blends both beauty and brains (a woman after my own heart).
After showing me to the lush treatment room, I spend far too long poking around and when Sevine returns I'm not even close to ready.
Once I lay on the bed, Sevine wraps me up like a toasty burrito and asks about my skin type – dry and combination FYI, and seriously prone to a hormonal breakout or two. I opt for Realskin Clinic's Signature Facial, which starts with some deep breathing practices and divine oils that instantly relax me after a stressful week.
I resist the temptation to fall asleep as Sevine begins Dr Babor's bi-phase cleanse. Feeling squeaky clean and oh-so fresh, an incredibly rich vitality treatment is applied. The key active ingredient is nettle – giving me serious facial tingles – you can quite literally feel your skin repairing itself.
The next step is an AHA mask exfoliant – and I must say I'm feeling pretty glad that I skipped my Dr Dennis peel pads the previous night. The Signature Facial is all about the experience, so rather than your typical extraction or intensive peel, this facial is accompanied by a light massage with pressure applied to acupuncture points.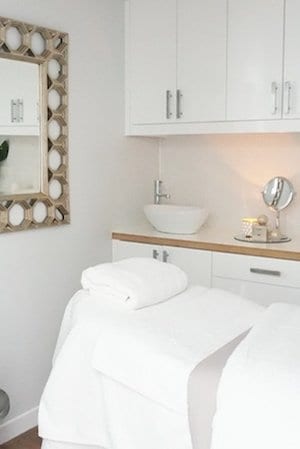 It's at this point a Dr Babor's Collagen Ampoule Concentrate is lathered onto my face – the oils seeping into my skin and hydrating for over 20 minutes. During this time Sevine performs Reiki, a Japanese Buddhist technique used to reduce stress and promote healing. Based on the bodies flow of energy, Reiki is not massage, nor acupuncture, but uses palm healing to centre the body. I'm not going to lie, after a frantic week at work this is exactly what I needed and by this stage I was all but asleep. I could have sworn that Sevine slipped me some kind of mild sedative, but she notes Reiki us intended to help relax the body. Can confirm that I zonked out for a full 10 hours when my head hit the pillow that night (bliss)!
To finish off, a hot towel is applied to sooth my face and remove the oil before finishing off with a multivitamin detox cream. It takes a few moments for me to come out of my facial induced haze as I sip on refreshing lemon water.
I leave feeling as fresh as a daisy, and genuinely concerned that my zen state could prove a driving hazard on the way home.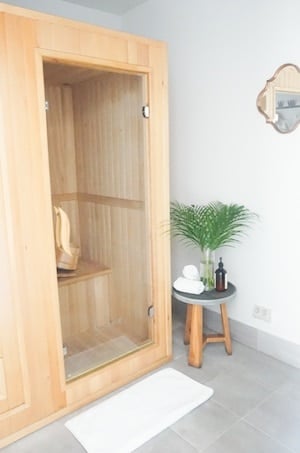 CONTACT
Realskin Clinic
68 Racecourse Rd
Hamilton
QLD 4007