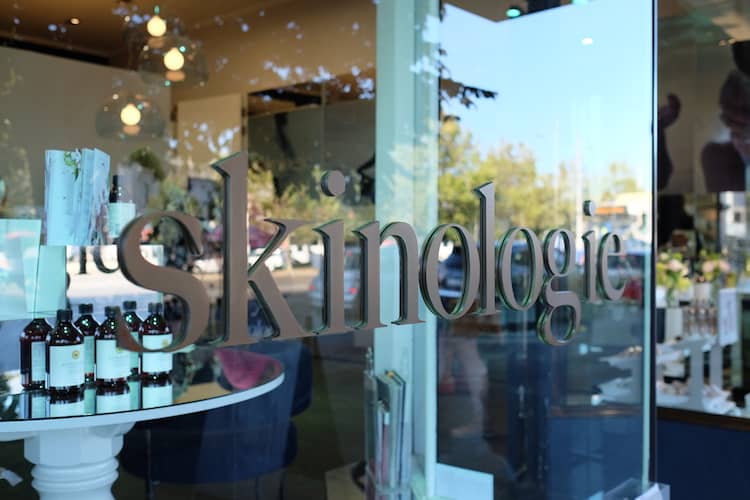 In the leafy beach-side Melbourne suburb of Albert Park is skin clinic, Skinologie. Under Dr Ceylan Yilmaz and her team of dermal clinicians, Skinologie doesn't believe in a one-size-fits-all approach to skin. Rather, they employ the latest technology, and the most thorough analysis to discover exactly what each skin needs. Our Beauticate Managing Editor, Rikki, visited Skinologie to find out some skin secrets that she didn't know were hiding beneath the surface…
Some time after my 28th birthday I started to notice the signs of (gulp) ageing. However, now in my 30s I have a new perspective; ageing is not end of days, but it does mean I need to take better care of my skin than I did at 21. Including, getting the right facials. So when I heard about Skinologie's individualised approach to skin I was keen to try it out. I've booked for 'The Hero', a treatment developed by Dr Yilmaz that uses microdermabrasion, laser and a peel for maximum results with no downtime.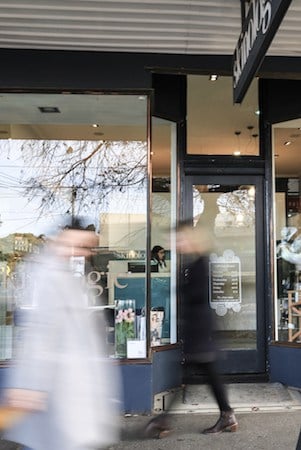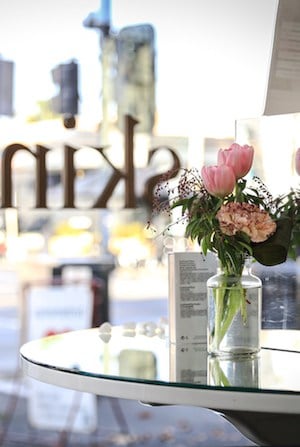 I walk into the medispa and notice the space is full of light and immaculate but not soulless – small touches like the fragrant floral arrangement at the entrance keep it inviting. I'm greeted by my facialist, Kate. She gives me a very detailed form to fill out in preparation for my consultation. I hesitate at being truthful, they're very serious about skin and I haven't abided by too many rules – do I tell them I don't use serum?? Eek. We begin with a Visia (a facial imaging system), something I've always wanted to try. I pop my chin on to this futuristic imaging machine and it takes several 3D photos. Then come the home truths… My biggest concerns beforehand were pigmentation (intensified during pregnancy a little over a year ago) from my early-20s spent thinking my pale skin would tan if I just fried it at midday.
The image is a bit startling, I won't lie. The images emphasise each concern, so pigmentation, for example, appears several shades darker. The Visia confirms my concerns, although it's melasma, rather than UV damage, that is causing most of my pigmentation. Melasma, Kate tells me, is type of pigmentation with a hormonal cause. Unfortunately, without proper skin-prepping homecare, this rules out 'The Hero'.  So we decide upon a lactic peel followed by an infusion of potent antioxidants. Kate tells me the lactic is a gentle, hydrating type of peel that will slough off my dead skin cells and plump up my dehydrated skin. Rather than just applying the antioxidant, Kate says she'll use sonophoresis, an ultrasound instrument that will the amplify the penetration of the potent antioxidant cocktail.  She'll then finish with an extra-boosting peptide mask.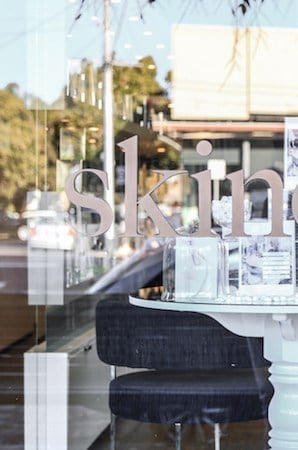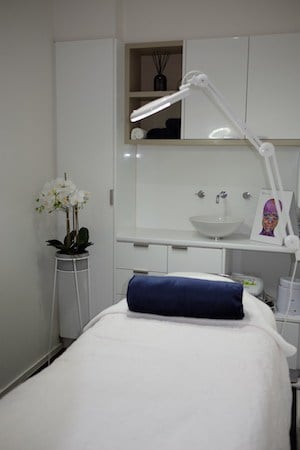 Kate leads me to one of the treatment rooms and I snuggle into the pre-warmed bed. She asks me if I'd prefer to be talked through each step or enjoy the quiet time, I go for the latter (mum to a little boy, quiet moments are few and far between). Relaxing into the bed, she gently applies the peel. As pre-warned, it is a bit tingling, but nothing unbearable. After this, the sonophoresis is like a warm massage on the skin. Speaking of massage, Kate gives me a shoulder massage, I could almost drift off to sleep.
After an hour and a final application of hydrating serum and SPF, we're done. I can already feel the renewed freshness on my skin. Kate goes through a detailed skincare regime for my specific skin concerns and offers me samples of the products: the UltraMD A Refining Serum (an Ultraceuticals vitamin A only available at doctor-owned clinics) and a Vitamin C serum (tip: Vitamin C should be kept in the fridge). This combination should start to reduce my pigmentation and prevent it getting worse in the future, the ingredients will also work to slow down signs of premature ageing (premature being the operative word.) I leave fresh and relaxed, and like maybe a makeup free selfie or three is in order. Skinologie have hit refresh on my complexion, and after a year as a new mum with skin landing at the bottom of the priority list, I couldn't be happier with the experience.
Contact
27 Victoria Avenue
Albert Park
VIC 3206
Review by Rikki Hodge-Smith
In association with Ultraceuticals