Amid the rag trade HQs and hipster espresso bars in Kippax Street Surry Hills, is one of the fashion industry's favourite salons, Edwards and Co. Sprawled across a first floor converted warehouse, the vast industrial-styled space is home to some of the country's most celebrated styling talent. Brainchild of top colourist Jaye Edwards, the collaborative space allows freelance stylists to rent-a-chair and service clients, without needing to sign up to a hefty lease. And it works. Every day, a steady stream hip-haired models, professionals and influencers climb the stairs to have their tresses tended to by Jaye and his band of merry creatives.
Despite hearing about Edwards and Co for years, I've never actually had my hair coloured here, but on my manager Marina's insistence, I'm here to sample her go-to guy Joel Wallbank for myself. On entering, I'm immediately struck by the sense of space and light. The huge vaulted space is book-ended by majestic windows and carefully placed spotlights. Whitewashed floorboards, hanging foliage and bucketloads of natural light make this space feel more like a photo studio than a hair salon.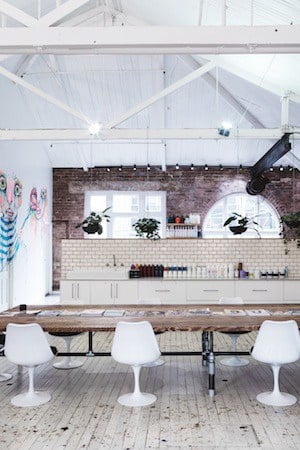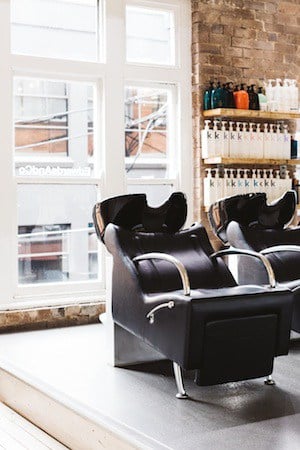 It's got a major communal thing going on – made evident by the complete lack of walls. Foil-laden clientele sit happily around a huge rough-hewn table sipping Pinot Grigio and thumbing fashion magazines. Rather than hiding out the back in a poky staff room, the staff sit at a side communal table eating their lunch or casually tapping at their laptops.
After Joel and I decide on my colour direction – honey balayage with a warm chestnut base – he paints it on speedily and leaves me at the large table with my laptop and sipping my soy latte out of a beautiful Milly Dent marbled mug. Unlike the usual three-hour marathon, today the time actually zooms by as I write my stories. The lack of a mirror in front of me makes me feel much less conscious of the fact I have a headful of foils on, and much more able to get fully absorbed into my work.
When it's time for my gloss I'm led past a wall adorned with a brightly-coloured Brian Connolly artwork to the basin, where I'm treated to an excellent head massage by Paige. Next up, it's over to the styling station where a line of white tulip chairs are positioned in front of huge metal-rimmed mirrors. Paige rubs a dab of Oribe Supershine Serum through my ends along with a generous misting each of Christophe Robin Instant Volumising Mist and Kevin Murphy Anti.Gravity Weightless Volume Spray. This cocktail not only smells amazing but, she assures me, it will give my hair the perfect lived-in grit and hold (minus the stickiness) and shine (minus the heaviness). I'm sold. True to word, half an hour later Paige brushes out perfectly-set, touchable waves while misting it with Oribe Anti Humidity Spray (to keep my baby hairs in check). It's so pretty I can't resist taking a selfie.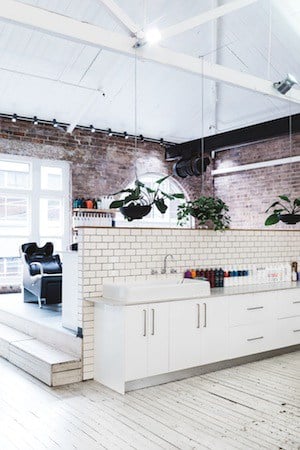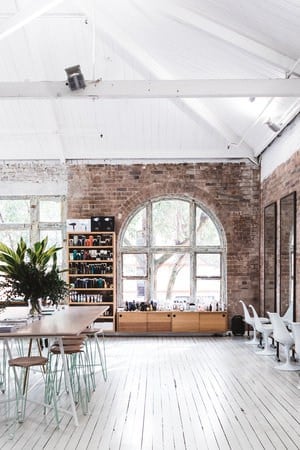 When Joel comes to check my colour, we're both thrilled with the result – it's shiny and rich with delicately-painted biscuit tones peeking through, giving it beautiful texture and movement. I'm thrilled and immediately book my six-week follow up. I don't want to risk missing out on an appointment. Edwards and Co is so popular, it's a very real threat. As the weeks draw on after my appointment my colour only seems to improve. At launches and photo shoots, people – even other hairstylists – comment on it. Proof that good work truly speaks for itself.