Spread across the first floor of the fun and lively Gold Coast QT Hotel, Spa Q is a welcome respite from the frenetic pace of Surfer's Paradise. In fact, the whole hotel manages to respectfully reflect the best of the nearby famous strip (the beaches and the chilled-out vibe) while cosseting guests from the worst (the nightclubs and the tourist traps). And Spa Q is like a cool oasis of comfort from all of it.
Stepping out of the lifts on level one, I quickly spot the neon signs of Spa Q – beckoning me to a bright, welcoming space furnished with pops of colour and beachy cane decor. I've just checked into the hotel for two nights with the family and am already slipping into holiday mode. When I left Damien on kid-duty poolside (on a big white daybed, mind you) no one even complained. Cue: backing away slowly and bolting for the lift.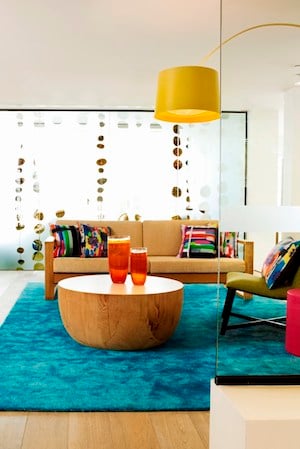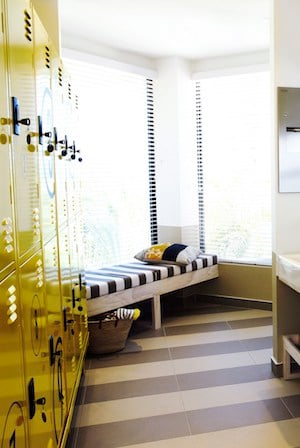 Now, as Sarah, the Spa Manager, welcomes me calmly and shows me to my locker, I start to feel the stress from the hectic flight slip from my shoulders. I don a white satin robe (not unlike the ones a boxer wears to a championship fight) and a pair of cushy rubber slippers and pad out to meet Jenny, my massage therapist.
On the way to my treatment room (there are 6 at Q Spa – and external non-QT guests are welcome to book treatments) I peek my head into the Hamaam. Arrive ahead of your treatment time and bring your swimmers if you want to spend some time there. There's also a row of manicure stations overlooking the pool, a lovely array of U-Spa products alongside Issada mineral makeup and trendy Louvelle shower caps.
As a firm-massage aficionado, I'm ashamed to say that in the past I've been guilty of judging a masseuse by their stature. One look at Jenny –  a pretty and petite brunette – may suggest her technique might be more light nudge than heavy kneed, but minutes in to my thermal massage, I could tell I was in for something special. She explained that the U-Spa oil she was using contains a blend that would help relieve the tension from my muscles while relaxing my mind. At least I think that's what she said, because by that stage my mind was hovering somewhere between the eleventh floor of the hotel and a sublime Alpha-state. The hour whipped by with astronomic speed and I almost cried when she said softly, "How are you feeling Sigourney?" – which is massage-therapist-speak for,  "Lady, your moment of bliss is O-V-E-R – but allow me to show you to the Relaxation Room."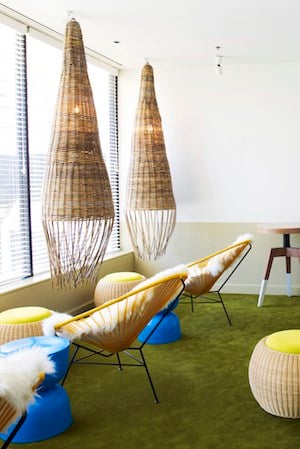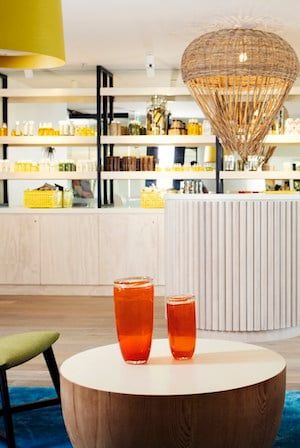 The Relaxation Room was very nice and almost enough of a compensation. I snugged down into a smooshy sheepskin covered Acapulco chair and sipped my Serenity Mayde Tea. 'You could definitely fall asleep here,' I think as I watch some seriously cute kids playing happily in the pool below…. 'Hey… they look kind of familiar.'
CONTACT
1/7 Staghorn Ave
Surfers Paradise
QLD 4217