Princess Diana's untimely death in 1997 sent shockwaves across the globe - even today, the world still mourns the loss of a princess who dedicated her life to philanthropy, and took on controversial causes that many were too afraid to publicly support. And 22 years after her death, she also remains one of the most important style and beauty icons of the past century. In honour of what would have been her 58th birthday today, we're sharing some of Princess Diana's longstanding beauty secrets, and take a closer look at her humanitarian efforts that captured the world's attention.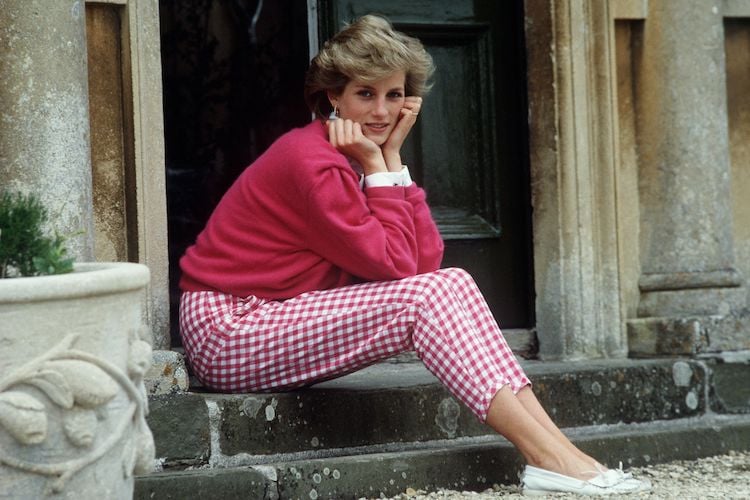 The Makeup She Never Strayed From, Until…
Princess Diana famously wore electric blue eyeliner and deep navy mascara when she first entered the public sphere, apparently loving the way blue made her eyes pop. And her go to brand for these products? Elizabeth Arden. Try their 24 High Drama Eyeliner in Midnight Dream #5 and Colour Lash Enhancing Mascara in Ocean Blue, which are the closest in shade to her original favourites. On the set of her iconic Vogue UK shoot in 1991, she met Mary Greenwell, who would go on to become her longtime personal makeup artist and transform her look. Mary advised Diana to pare back her makeup, ditch the blue and opt for subtler, more neutral colours.
SOURCE: INSTAGRAM @princess.diana.forever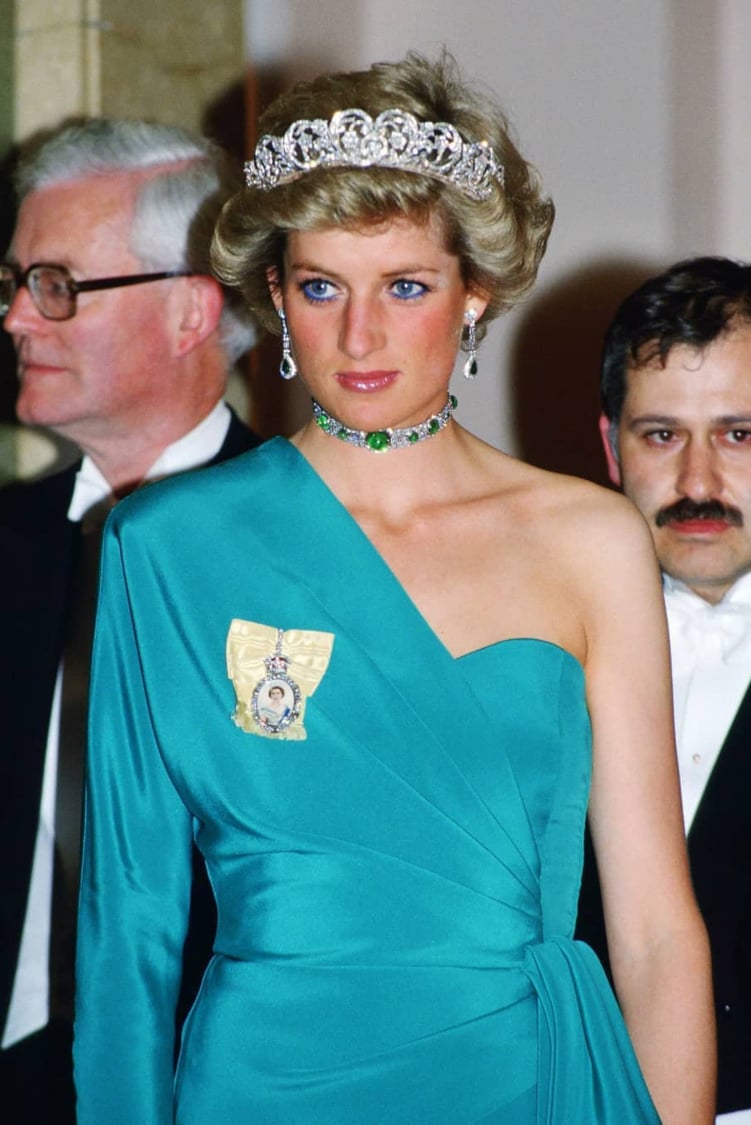 SOURCE: INSTAGRAM @princess.diana.forever
The Ultimate Base Routine
Princess Diana preferred sheer coverage foundations. For her everyday makeup, she was a reported fan of Clarins' Satin Finish foundation, which has since been discontinued (Clarins' Skin Illusion has a 'my skin but better effect', and is similar in formula to Diana's beloved foundation). Princess Diana always finished her base with a dusting of Christian Dior's pressed powder – try Diorskin Nude Air Healthy Glow Invisible Powder for the same light and airy effect Diana favoured.
For events where high definition cameras often magnified imperfections, Princess Diana enlisted the help of heavy duty coverage, in the form of French theatre makeup brand, Le Maquillage Professionel – considered the whiteout of the makeup world. While the specific foundation she used is no longer available, the brand is still around and their HD fluid foundation also produces an airbrushed, full coverage finish.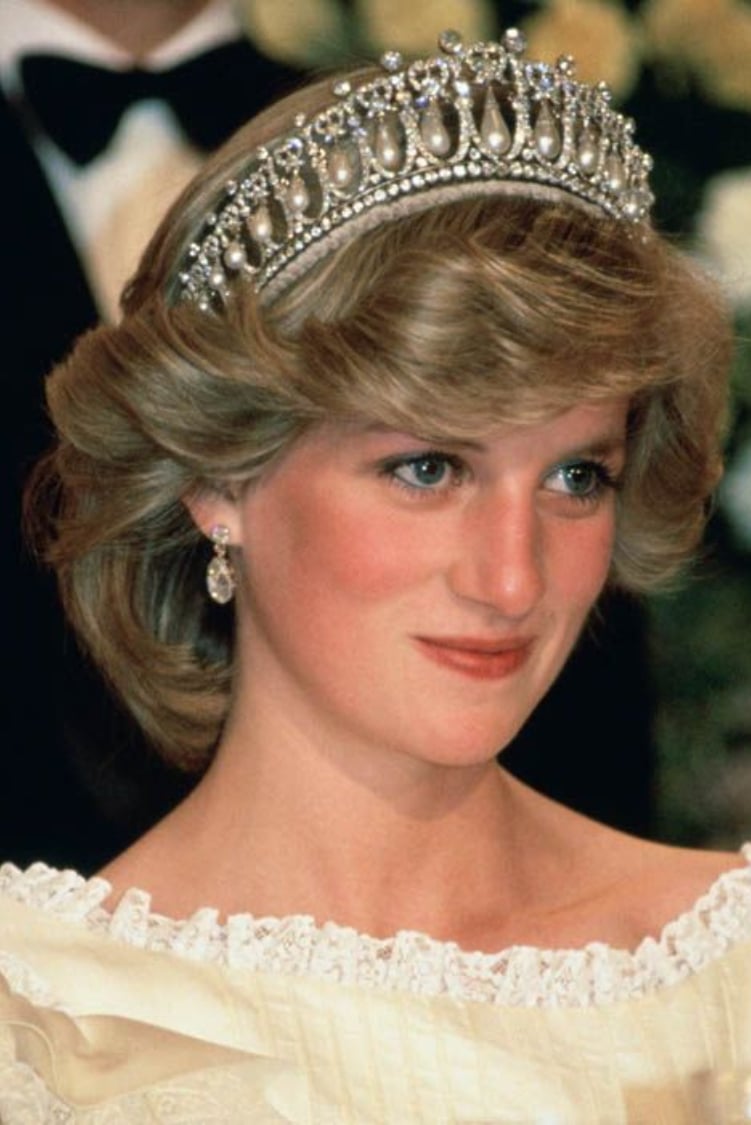 IMAGE: INSTAGRAM@DIANAREMEMBERED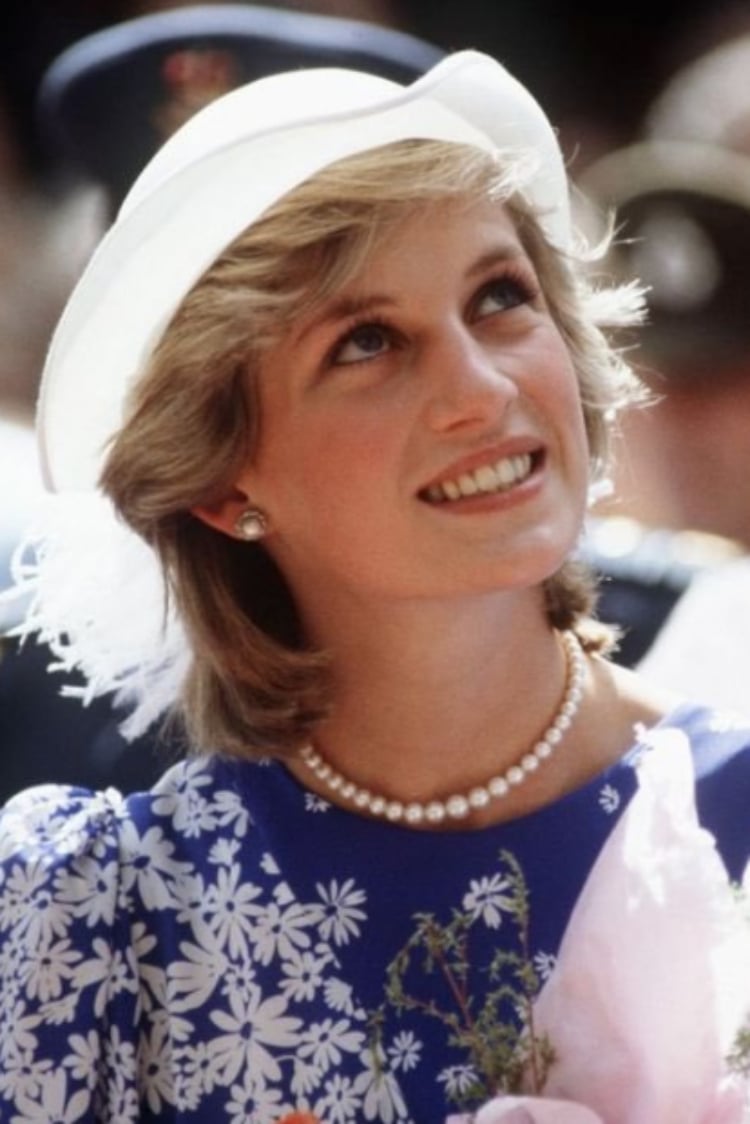 IMAGE: INSTAGRAM@DIANAREMEMBERED
Her Eye Makeup Routine, As Per Her MUA
Mary Greenwell followed a clever three-step eyeliner routine for defined, pretty eyes, which she showcased in a video with Lisa Eldridge. After applying brown pencil liner on the top lid, she would smudge the liner with a cotton bud for a softer effect. Then, she would blend brown eyeshadow on top of the liner for a dreamier, smoked out effect. Mary never used pencil liners on Princess Diana's lower waterline, as she found the effect too harsh. Instead, she preferred applying a softer brown shadow.
As Diana had pale eyelashes, she frequently got her lashes tinted at London salon Violet Adair. She loved a voluminous false lash effect and often requested lashings upon lashings of mascara on her top lashes (her holy grail was Lancôme's Keracils), but opted for just one coat on her bottom lashes for a subtler look. The Keracils mascara has since been phased out, but Lancôme's Grandiôse has a similar, volume-boosting effect.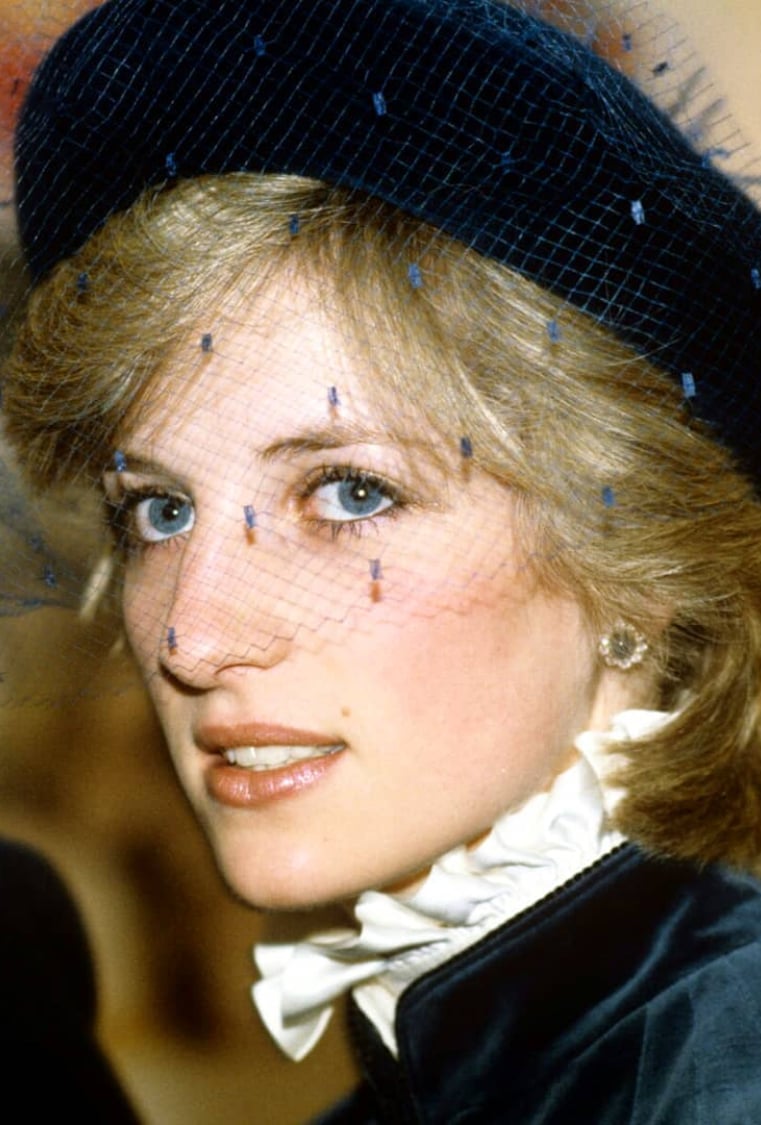 IMAGE: INSTAGRAM @princess.diana.forever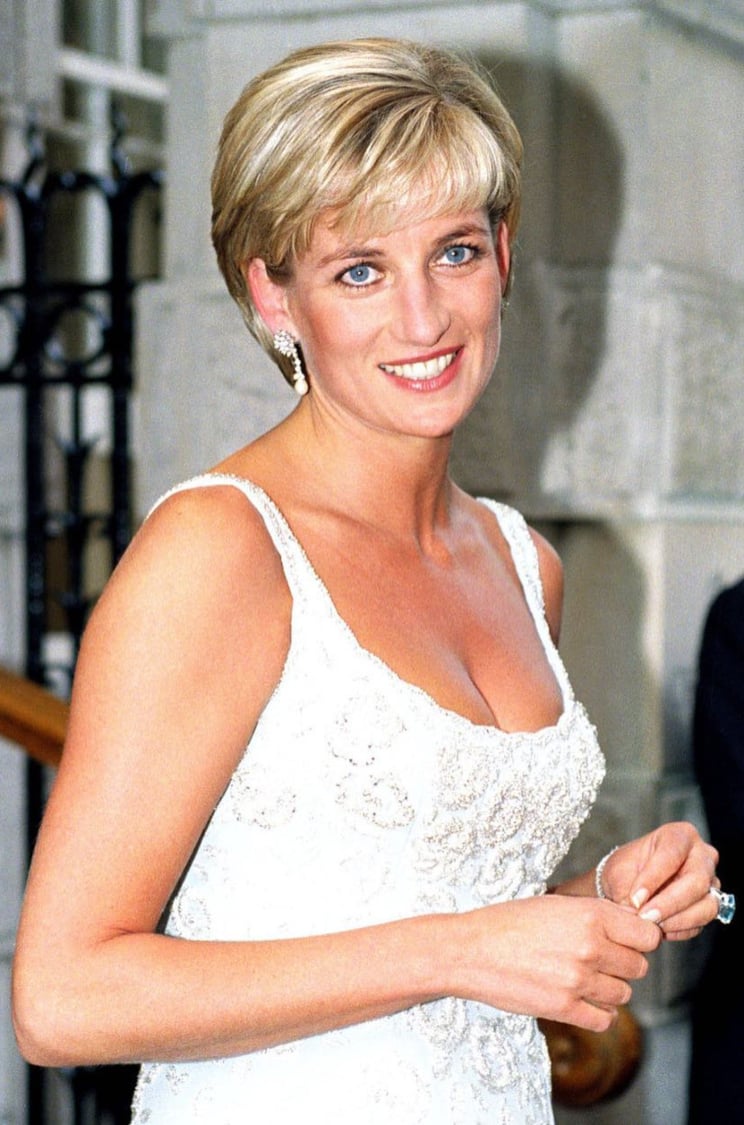 IMAGE: INSTAGRAM @dianafrancesspencer
Skincare Staples and DIY recipes
While Princess Diana's skin was typically clear and radiant, she still occasionally suffered from rosacea. As a result, she relied on gentle products designed for sensitive skin – her cleanser of choice was pure glycerine soap, for instance. A faithful fan of Clarins skincare, she swore by their Camomile Toning Lotion to refresh the skin, and applied Clarins' Eye Gel to minimise puffiness. Before applying foundation, Princess Diana preferred to use a moisturising base, with Clarins' Multi Active Day Cream being a firm favourite.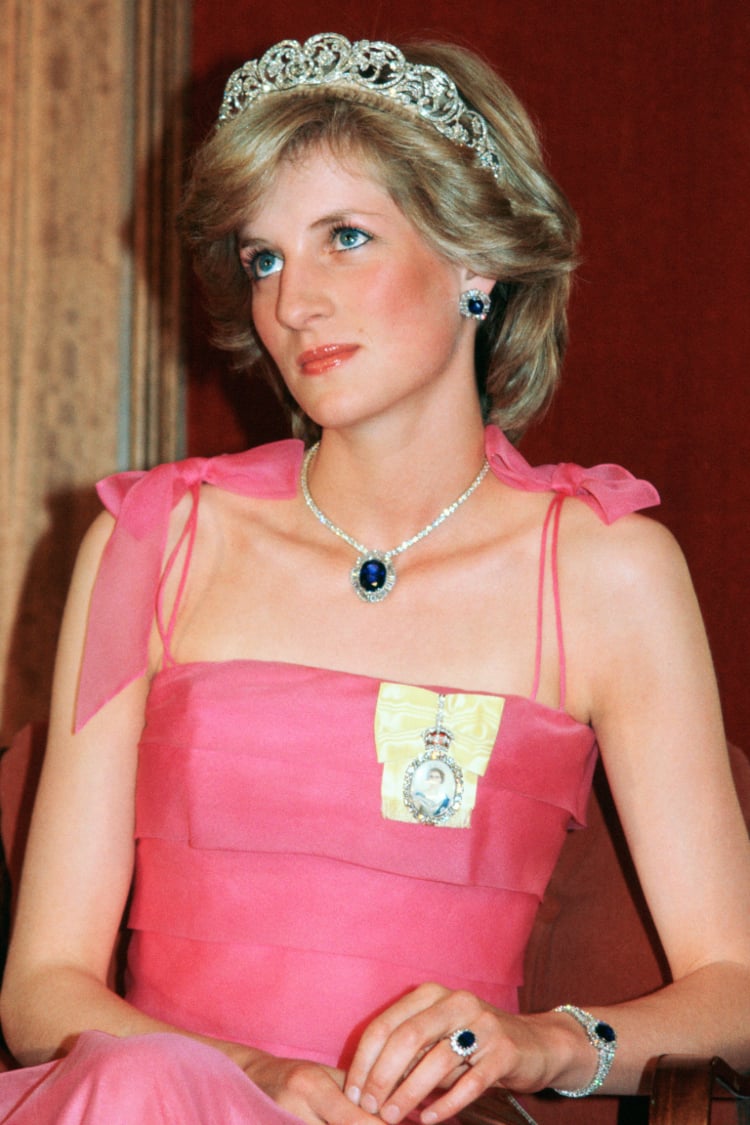 IMAGE: INSTAGRAM @dianafrancesspencer
Although Diana had easy access to luxury products, she also loved DIY beauty recipes. She often applied a face mask consisting of avocado, egg whites, lemon juice and honey. When a spot appeared, she swiped witch hazel over the affected area, and would steam her face with sea salt-infused water. When her rosacea flared up, she applied a homemade toning lotion, made from part rosewater, and part glycerine.
Long before essential oils and juicing took the beauty world by storm, Diana mixed her moisturiser with oils and swore by drinking fruit and veggie juices for luminous skin. Before she applied moisturiser at night, she often massaged in a combination of geranium and rose oil to boost hydration levels. Her ultimate skin nourishing drink of choice was cucumber juice. In fact, juicing was such an integral part of her life, that she named a juicer with 12 cucumbers the one product she would take to a desert island.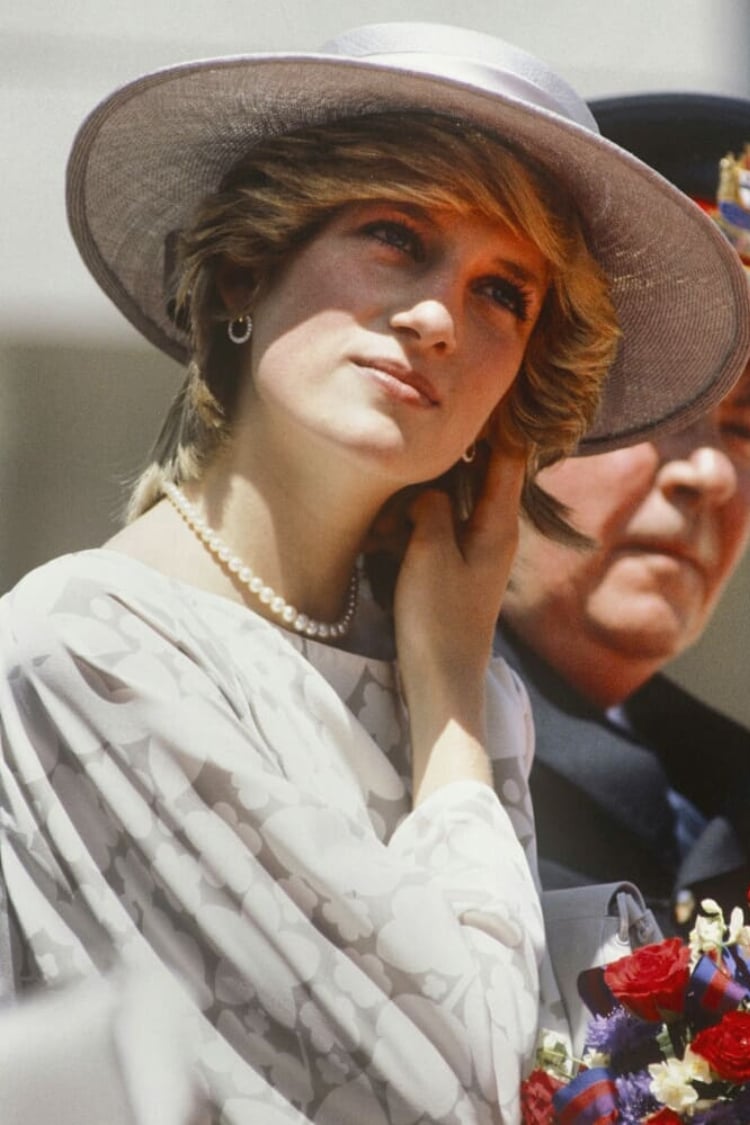 IMAGE: INSTAGRAM @princess.diana.forever
Hair Maintenance
Diana's voluminous locks were achieved with a body-boosting root perm. For extra thickness, her main hairstylist Sam McKnight relied on three key techniques: applying mousse on the roots before blowdrying, spritzing hairspray to maintain the blowdry, and adding Sebastian's Molding Mud to give her hair super-strength hold. She also frequented Daniel Galvin at his George Street Salon, usually requesting warm blonde highlights. To keep her chemically processed hair healthy, she used the Body Shop's Ice Blue Shampoo. It's now been discontinued, but their Fuji Green Tea shampoo has a similar revitalising, minty effect.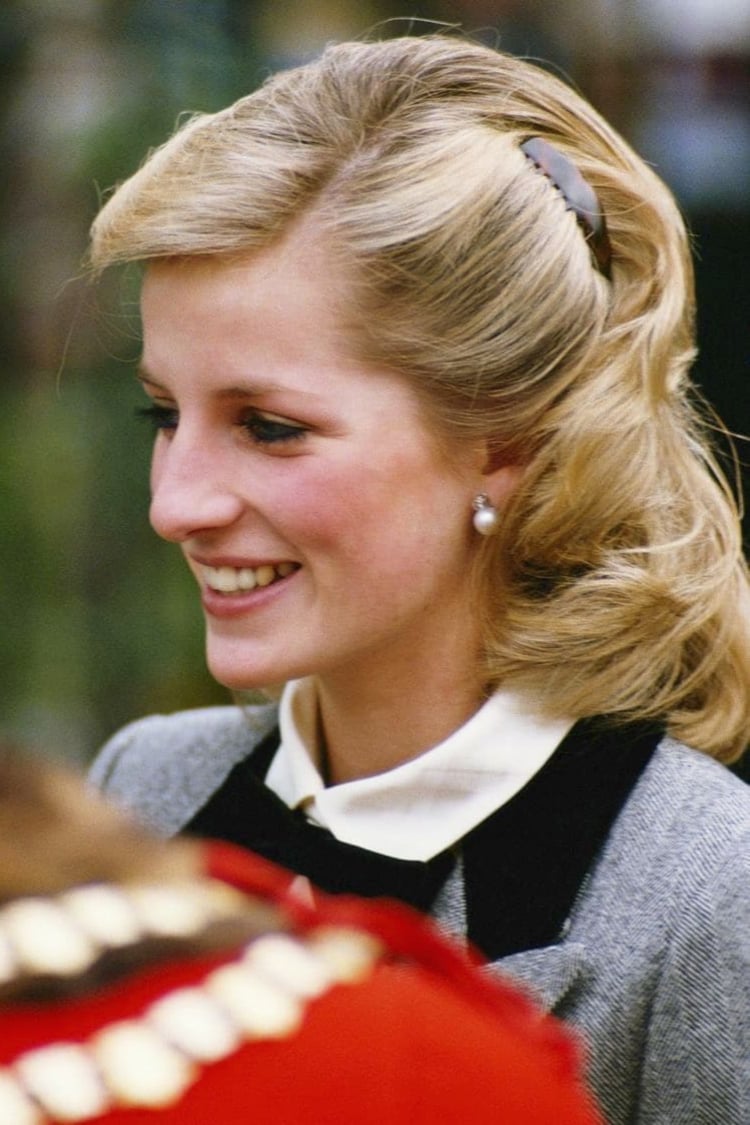 IMAGE: INSTAGRAM @princess.diana.forever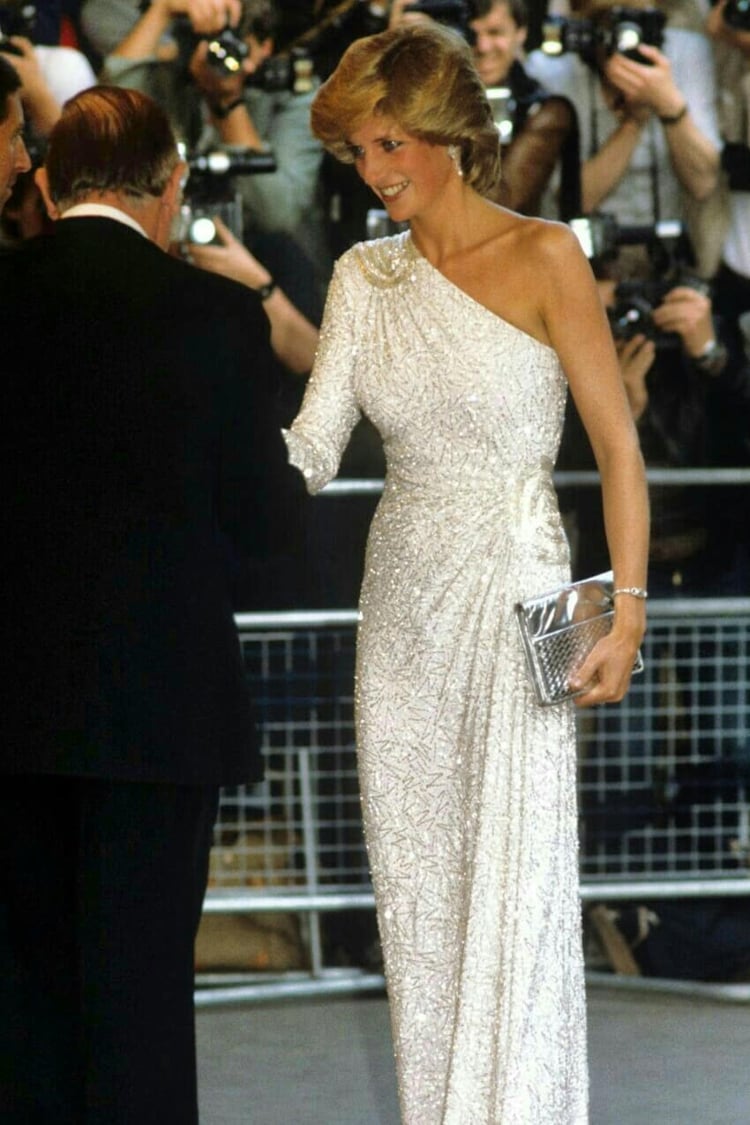 IMAGE: INSTAGRAM @dianafrancesspencer
PHILANTHROPY THAT PROPELLED CHANGE
While Princess Diana was an undeniably powerful sartorial icon, it was her philanthropy and efforts to give a voice to the most marginalised in society that arguably had the most important impact.
During the 1980s many wrongly believed AIDS was transferable by physical contact alone. In a bid to debunk this notion and reduce the stigma associated with the disease, Diana made history by becoming the first celebrity to shake hands with an AIDS patients – and without gloves. The image became a pivotal moment in shifting people's attitudes towards AIDS. In addition, she opened the first HIV/AIDS unit at London's Middlesex hospital – a ward dedicated to taking care of AIDS sufferers. Likewise for people suffering from leprosy: she visited leprosy hospitals across the globe from Nepal to Zimbabwe, and touched patients with her bare hands. "It has always been my concern to touch people with leprosy," she said. 'Trying to show in a simple action that they are not reviled, nor are we repulsed."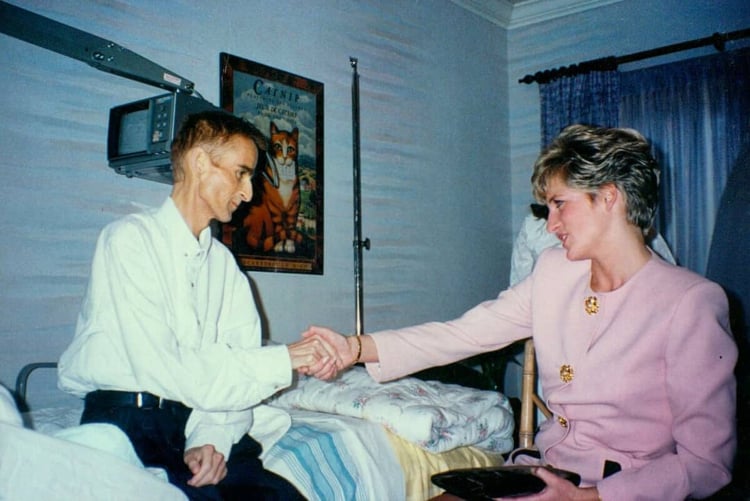 Appalled by the devastating consequences of landmines, she spearheaded a campaign to stop landmine construction, as well as to dismantle existing landmines. She risked her life walking across a minefield in Bosnia to shed light on the dangers the devices posed – the specific moment was even broadcasted for the BBC's documentary, The Heart of the Matter. The awareness she generated on landmines became a driving factor in the signing of the Ottawa Treaty, that banned landmines in 1997.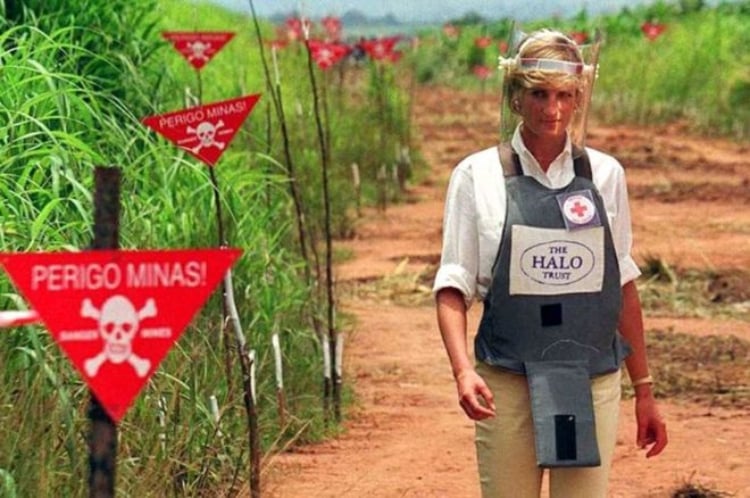 As well as the challenging and controversial causes she championed, she was renowned for the simple act of comforting individuals. Diana would visit childhood cancer wards at least three times a week and speak with patients for hours – supporting them, holding their hands and enveloping them with love. "Some of them will live and some will die," she shared, "But they all need to be loved while they are here. I try to be there for them."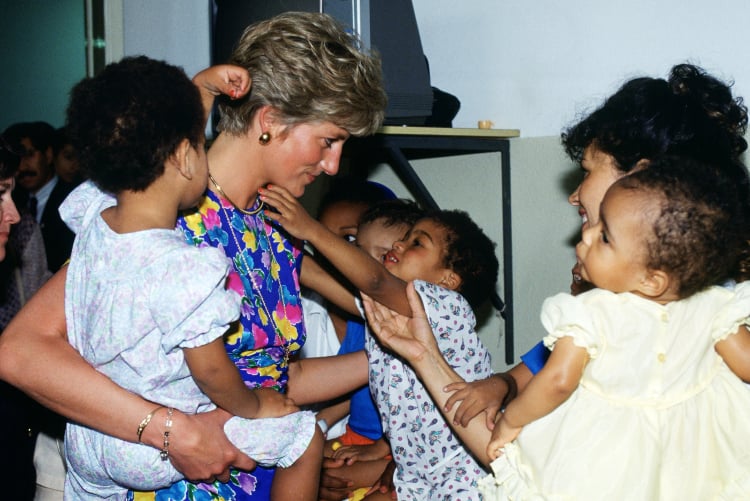 IMAGE: INSTAGRAM @princess.diana.forever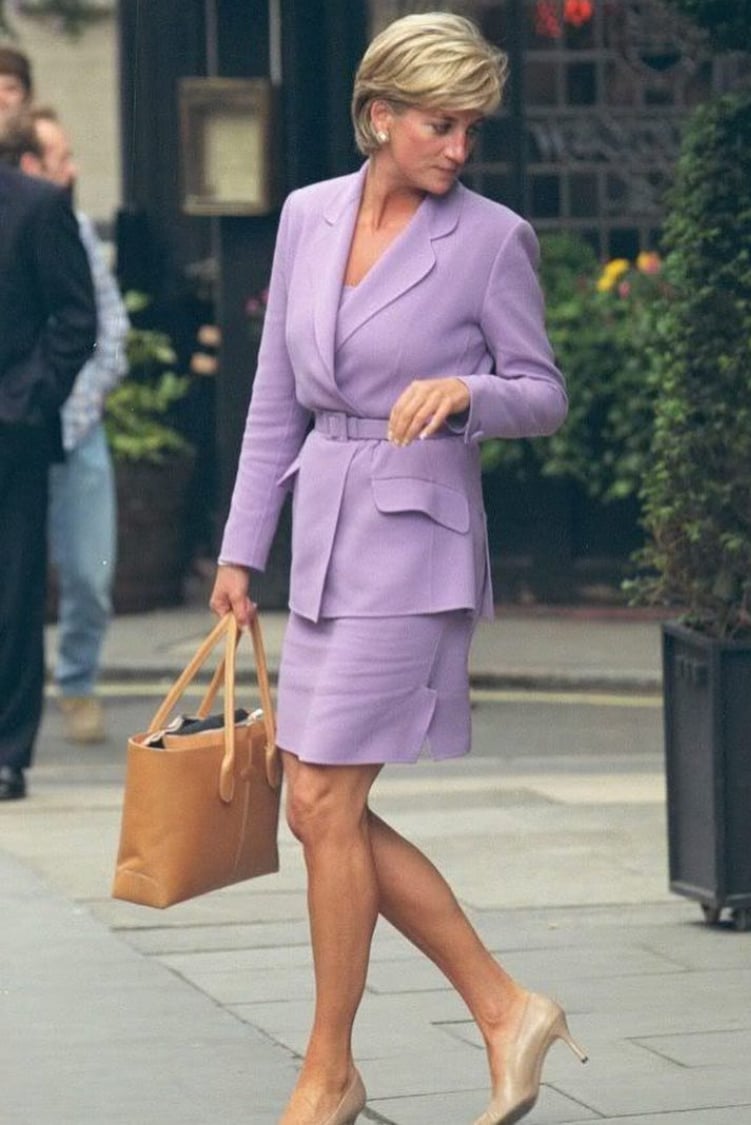 IMAGE: INSTAGRAM @princess.diana.forever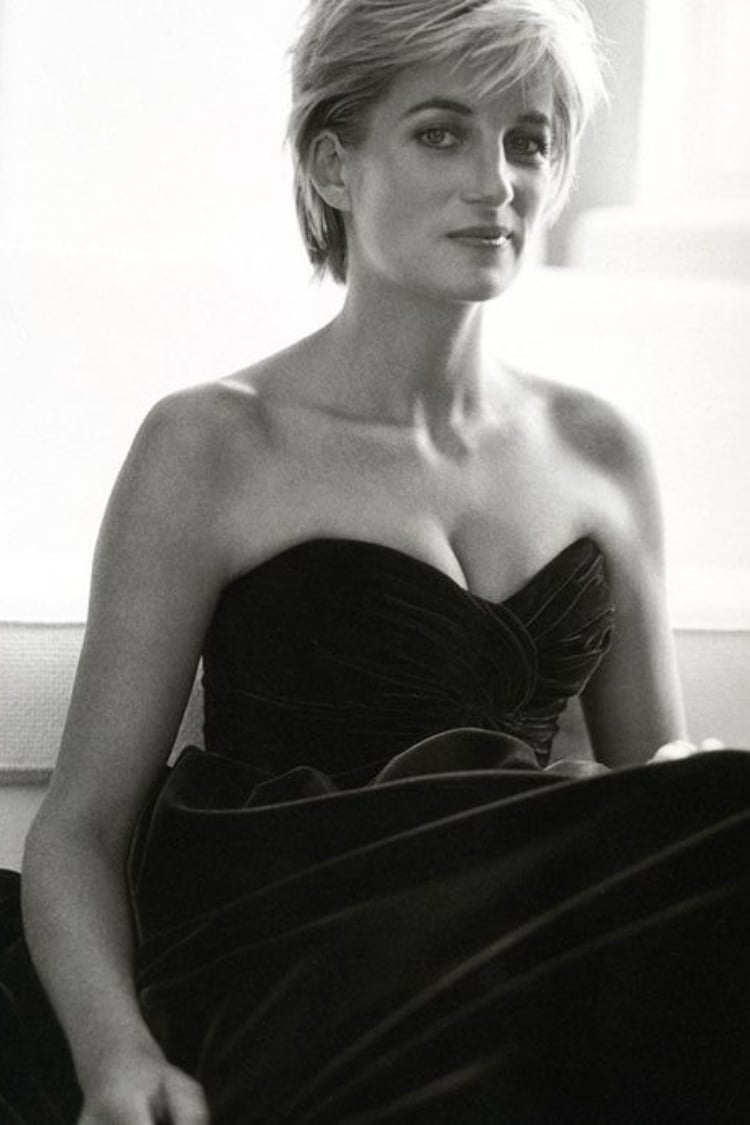 IMAGE: INSTAGRAM @dianaremembered
IMAGE: INSTAGRAM @princess.diana.forever