I didn't know that I was a Balinese princess until somebody at school told me…
…mum hadn't said anything as she thought it wasn't really necessary. My dad is from Bali and my mum is Australian. When they divorced I moved back to Hobart with her when I was three. It was a good lifestyle, I grew up fishing and camping I loved it.
My dad's uncle, my great-uncle, is the King of Denpasar. I only get treated differently over there if I say my Indonesian name, Anak Agung Rama, which means children of the king. I try not to though because I feel like I'm Australian and when they find out they obviously treat me with a lot of respect and loyalty -things like their head isn't allowed to be higher than mine –  and I feel like I don't deserve that because I grew up in Australia.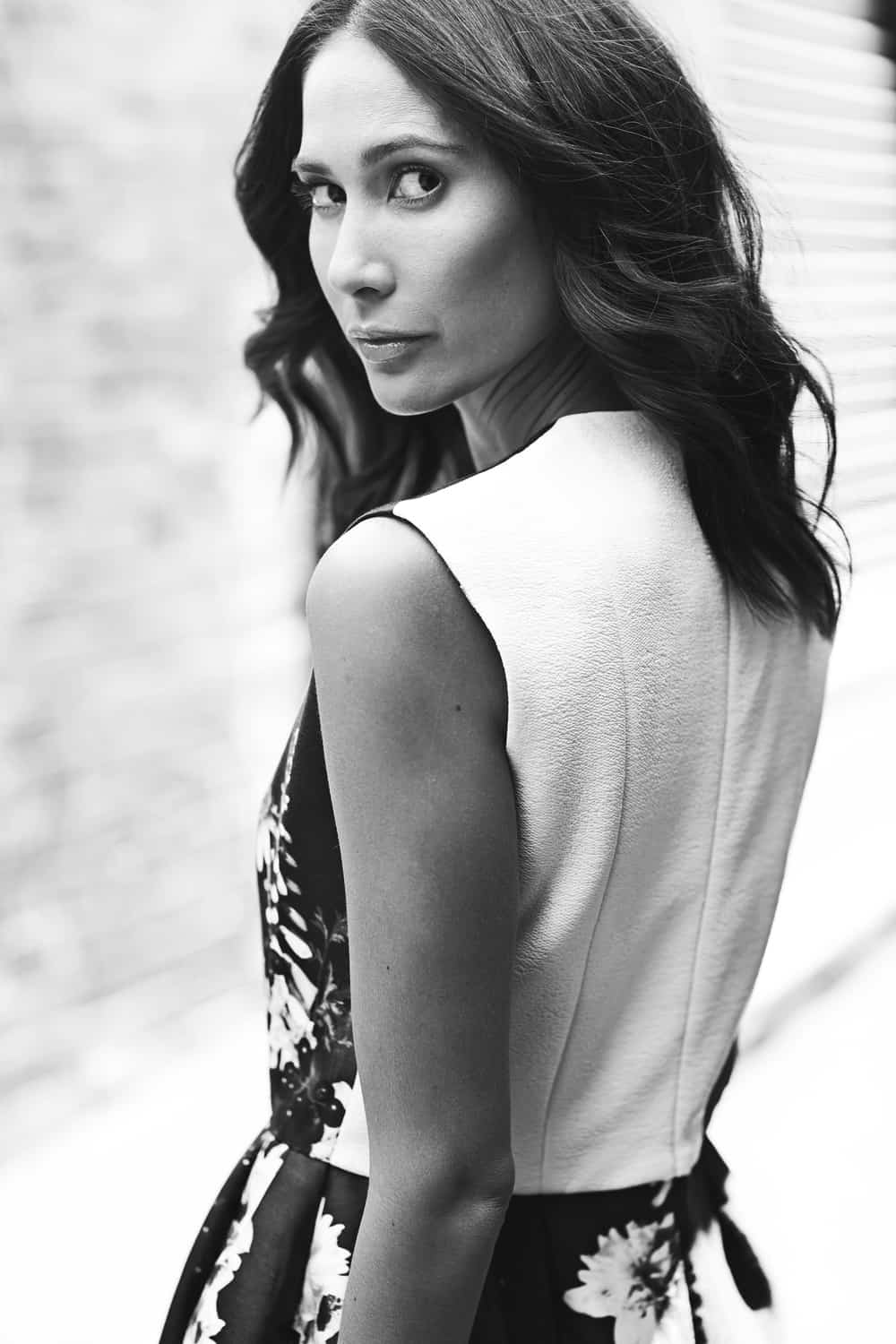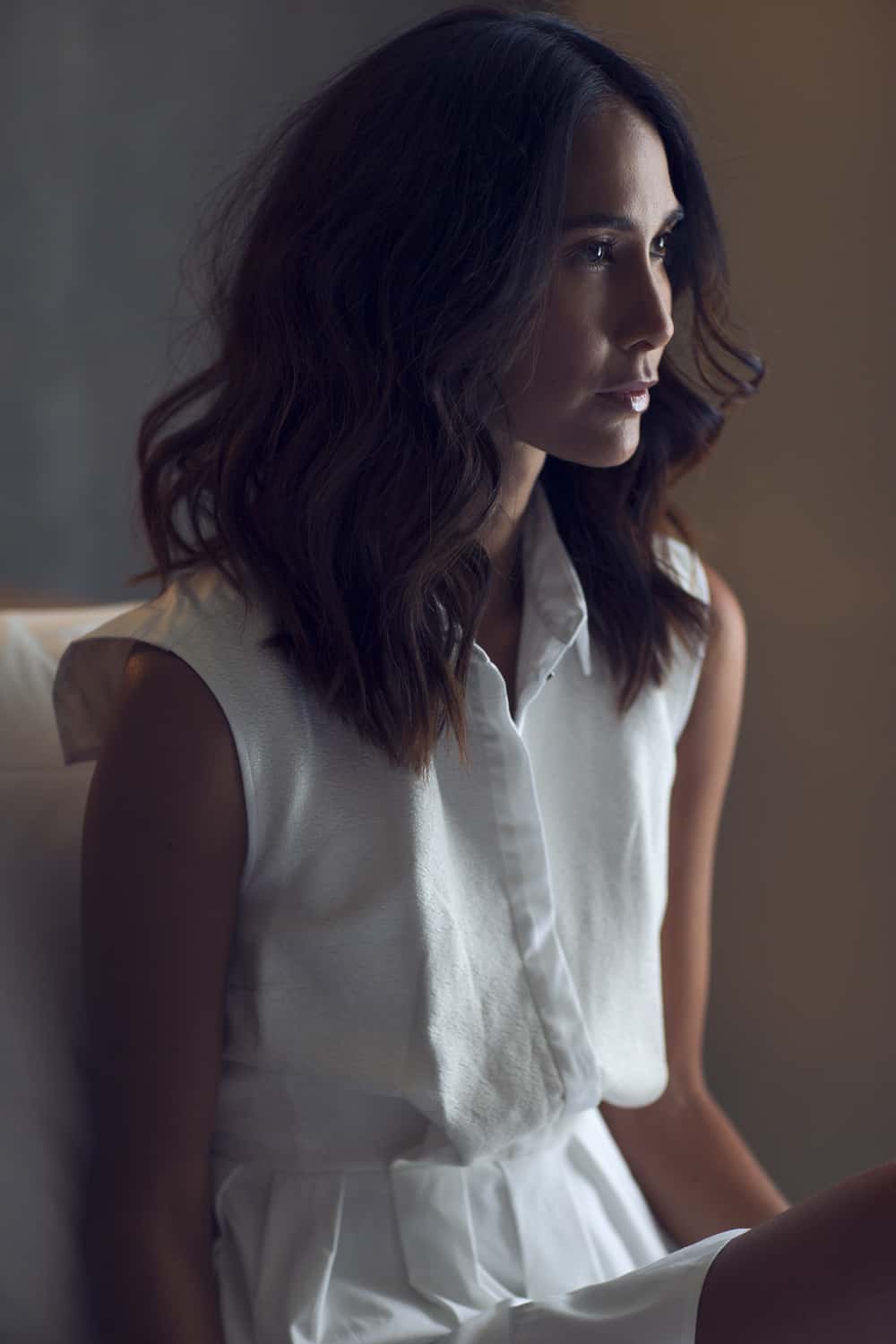 My belief with skin care is you don't need a million things …
…to keep your skin looking good. Michael and I really believe that whatever you put inside your body shows on the outside, and I'm noticing it more now that I'm older, everything shows up in your skin, your hair and your nails so we try to eat as clean as possible but you know, I'll still go out and have a few cocktails now and again… In Bali there are all the markets where everything is so fresh and beautiful, it's really easy to eat well. I find it difficult coming back to Australia, that's when I eat really badly, things like red meat and red wine because they're the things we don't get in Bali. Also juice! We have juices in Bali all day every day and they're like a dollar whereas here you're paying ten dollars and it's absurd!
I use coconut oil for absolutely everything…
and the thing with coconuts is that you can utilise every part of it so nothing goes to waste…you can use the oil, the milk, the water, like everything, the whole coconut. Balinese people have been using it forever, and I use it for everything too, I even use the husks in my exfoliator. Michael will eat coconut oil out of the jar even when it's hard, but that it makes me gag, I have to put it in a smoothie. In Bali I drink a shot of it every morning. I also drink coconut water all day every day, I actually don't have plain water.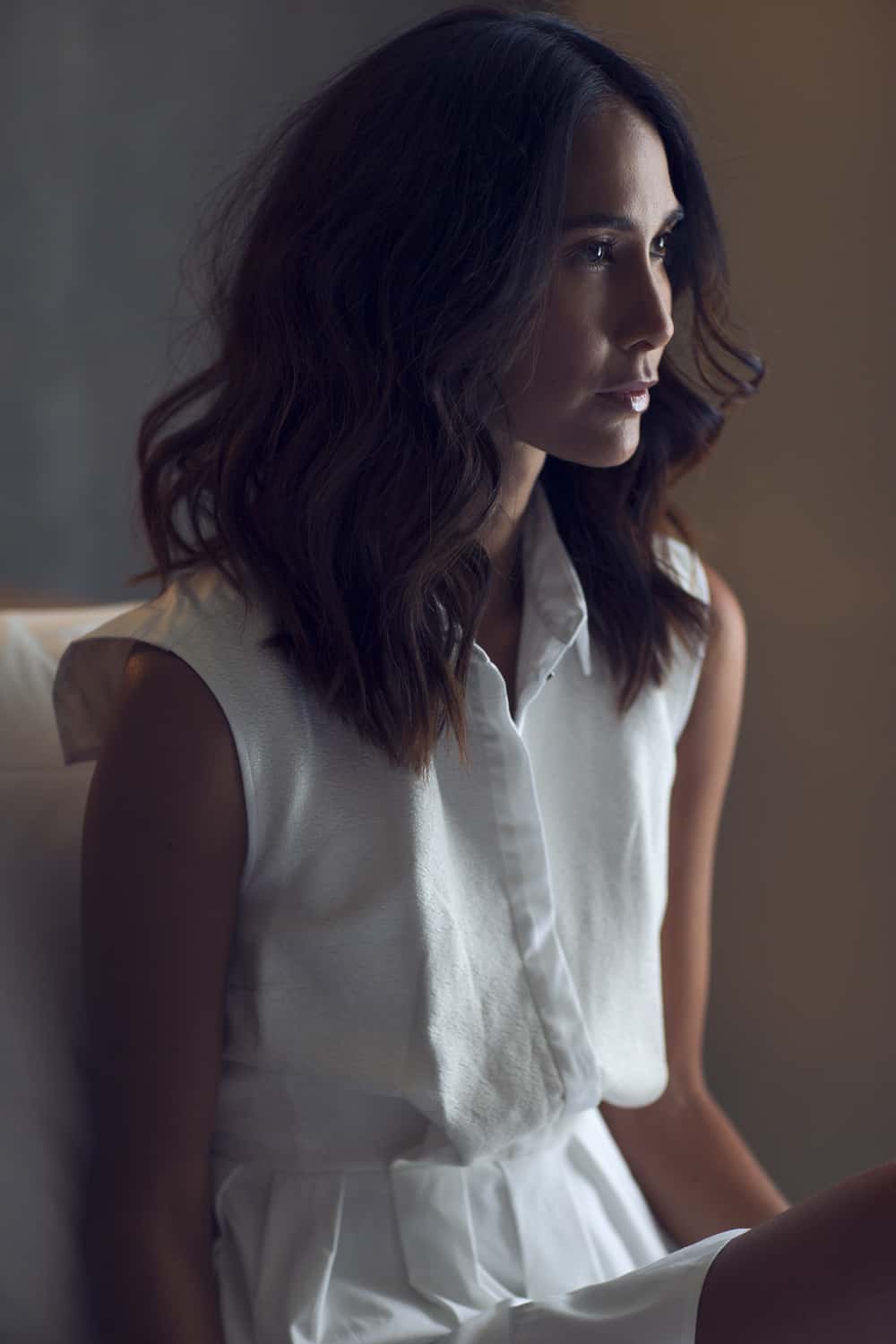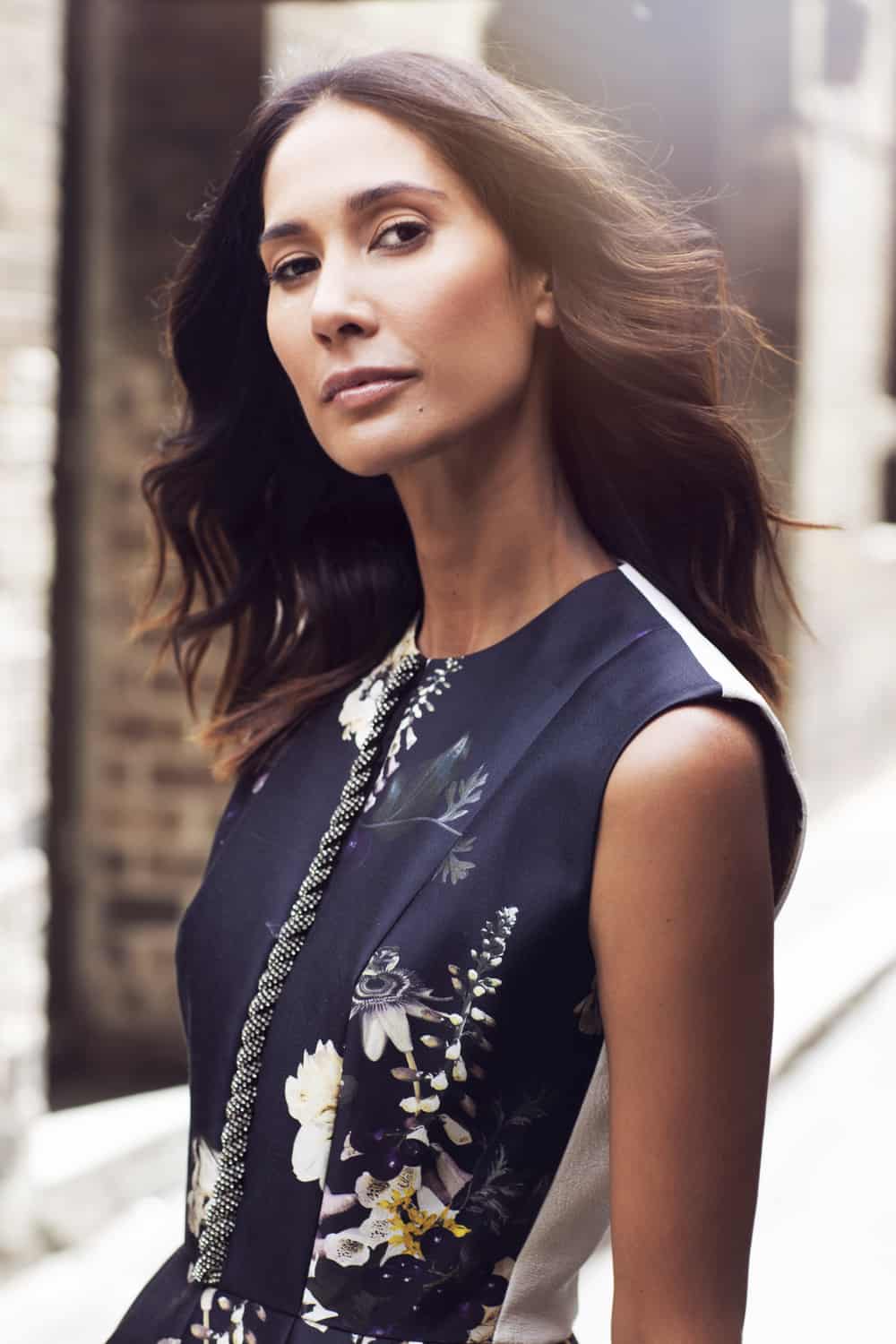 Our gardener gets the coconuts off the tree…
cuts the tops off and puts them in our fridge – they're the best for rehydrating. It even permeates through my skin and I actually end up smelling like coconut and I love it. That's why I like to incorporate a lot of Indonesian or Balinese scents like cinnamon and coconut in my products. I use coconut oil to moisturise and it's also incredible for nappy rash. Frankie and Rocky would get nappy rash especially in Bali because it's so hot and the oil is just so soothing, it's the best. I don't have a special shampoo or conditioner, I use what the kids have but I put coconut oil in my hair when it's damp, put it in a bun and go hang out with the kids for a little while before washing it out. Melrose Coconut Oil is the only one I've liked in Australia but I use another organic one in Bali. Rosehip oil [by Trilogy] is another essential, that's the only thing I use at night and I've just done that forever, my mum always has and now I do as well.
I'm so low maintenance when it comes to makeup.
I use Mecca Cosmetica's In a Good Light SPF30+ luminous tinted facial moisturiser by the bucket load because in Bali I'm always out in the sun. It's really light and a one-colour-suits-all kind of thing and I love it. I only wear foundation when I'm in Australia, I wear By Terry Light Expert in the shade seven. I love the Kevyn Aucoin mascara it doesn't smudge at all and it's so easy to remove, it almost comes off like rubber. I'm not usually into floral scents, I like more earthy tones but I always haveDiptyque's Bais candle throughout the house. I'm away from home a lot so I always have that candle burning wherever I am. I wear Frederic Malle's Portrait of a Lady as my fragrance. I've always used it, ever since it came out. I also always spray Diptyque's 34 at nighttime because it makes me sleep, if I don't have that to spray before I go to bed, I'll be up all night. I have a really bad sleeping problem and I had to try and think of something, and that's actually why I came up with the Nighty Night Room Spray for baby range, because I thought if something like that worked for me, it might work for kids as well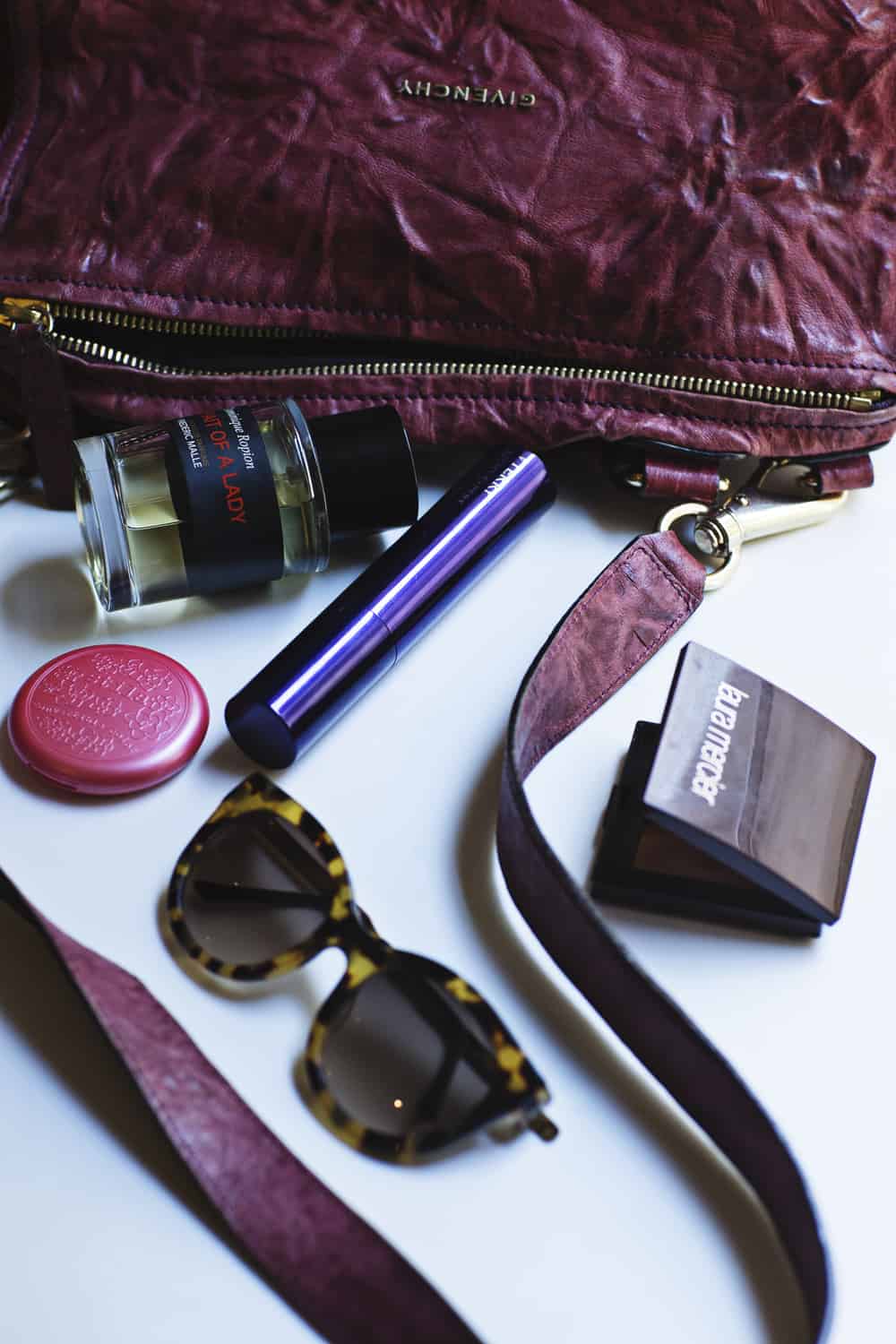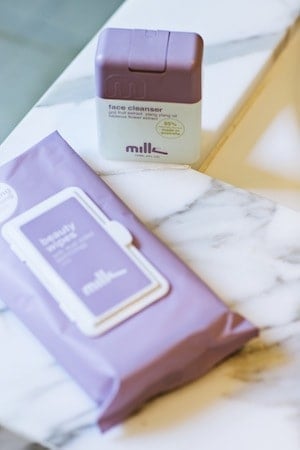 My whole family has always been addicted to baby wipes…
because we have so many children and we discovered all these cool things you could do with them like take paint off the wall and Michael will clean his bike with them and I thought maybe we should make a wipe that's double sided so that one side will exfoliate and one side will cleanse and that's why we came up with these ones, which are fantastic. We actually launched with the men's because they're quite big and can go in the glove box or the car and when we were launching we were also building our house and all the tradies had them in their ute to quickly wipe their hands and face down before they left for the day.
Michael's obsessed with skin care as well…
because he's always trying to get the chlorine out of his skin and he always had dry skin so when he finished swimming we needed to give him something to do. We'd always known that Klim spelt backwards was milk and I'd always thought that would be a great name for a skin care brand if we ever had one, so we came up with Milk for Men. After we had our first child I kind of stole his packaging and redeveloped everything and did an organic range for children and last year we launched the women's range. I was never really thinking of doing that because I thought there was too much competition but then while I was pregnant with our third baby I was in the supermarket with the kids and I just didn't have enough time to go to Mecca or a department store to get my usual cleanser, and there wasn't anything in the supermarket for me that I felt I could relate to, and that's when I realised my market – I'm a time poor mum, and I shouldn't have to go out of my way to purchase just basic cleansers and moisturisers. So that was our niche, which we only stumbled across accidently."