When it comes to a knowledge of fine fragrance, Romano Ricci is quite the connoisseur. The founder and creator of boutique fragrance collection, Juliette Has A Gun, hails from fashion and beauty royalty. The great grandson of celebrated couturier Nina Ricci and grandson of famed perfumer Robert Ricci (of famed L'air du Temps), it's no wonder Romano drifted down the fragrant path of perfumery. The evocation of fragrance and what it does to a woman is pivotal to the brand and his real-life imagining of different women for each scent is both unique and endearing. With fashion is his blood, the Parisian local oozes all things French; class, charm and a cool nonchalance.
Parisian perfumer; Romano with one of his many scents

An impressive line-up; the ever expansive range of Juliette Has a Gun

The suave Romano in his signature hat

Cool kid; Romano has fashion and fragrance in his blood

Romano favours classic designers with a twist
On his recent visit to Australia, the suave Romano sat down with Beauticate to discuss grooming, the mystery of scent and why he almost didn't follow the perfume path of his ancestors.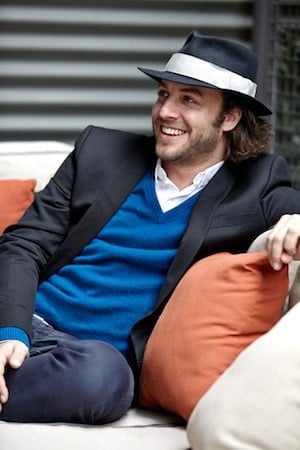 THE CHARISMATIC ROMANO WAS BORN INTO FASHION
"I was born into my career
This business has been almost always forever [for me]. I grew up in the fashion and perfume industry; my great grandmother was Nina Ricci so I definitely grew up amongst the fashion shows and the perfume creations. But I really decided to work in perfumery when I was 19; so then I decided to learn how to 'do' the business. It took me six years before I launched Juliette Had a Gun, but I was quite young when I did it, I was 28. I was working in laboratories for three years and then I worked for a private label company which taught me how to build a fragrance and what you can do and what you cannot do with glass and plastic, distribution, how to handle a brand and voila!
I do the fragrance myself
I see Juliette Has a Gun as very far from the Ricci's and France. My grandfather had a very innocent way of looking at women, he used to like them in a sort of amicable way, where with me I tend to bring them more wilderness and playfulness.
I wanted to bring a bit of coolness in the niche perfumery, which was very traditional. That's the difference with Juliette, I'm not talking about ingredients, I'm not talking about memories, I'm not talking about the history, I'm really talking about the woman who wears it, so there are different effective portraits that I do. I'm trying to bring the effective dimension of the character I'm speaking about, so you just look at the perfume as a kind of accessory, a fashion accessory.
HANDS ON; ROMANO IS VERY MUCH APART OF THE PERFUME'S PROCESS
THE NICHE FRAGRANCE LINE BOASTS A DIFFERENT WOMAN FOR EACH SCENT
I imagine fragrance as a sort of invisible dress…
I like to think that when you wear one of the fragrances you suddenly become a little bit of the personage that I imagine, like the Lady Vengeance, the Miss Charming, the Citizen Queen. I think about how I want her to smell and how she would want to smell in that kind of mood, because we're talking about moods in the end. It has to be taken in the second degree with the different sensations and the names obviously, but I like it to have fun with it, even if the fragrance is constructed very seriously.
I didn't want to work in perfumery because it was too complicated…
Too complicated with the family and I swore to myself I would never work in perfumery given the disaster it can do to a family – family and business are very complicated. It can break up peoples lives so I think you have to be very careful. I guess that when you try and escape things they come back to you even stronger…but I never left it, I just took some time to make the decision.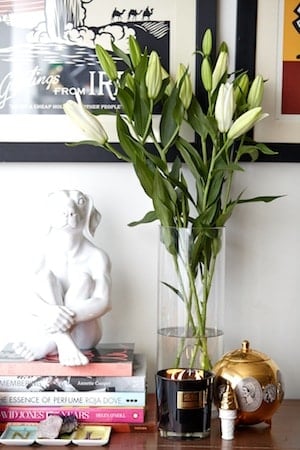 FAMILY TIES; SCENT HAS ALWAYS BEEN A PART OF HIS LIFE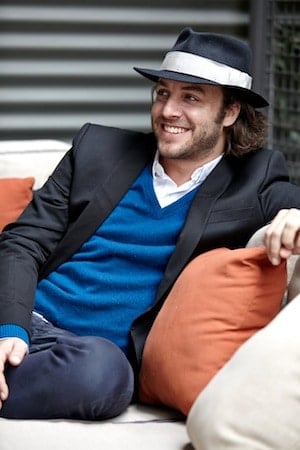 UNEXPECTED TURN; THE PERFUMER ACTUALLY WANTED TO BE A RACING CAR DRIVER
I do also a bit of race driving
I've been doing that since I was 15. That was kind of my first career. You start with karting – go-karts – that was at about 13 or 14. I was actually not too bad; I was in the French national team. I love the [speed], but strangely it's not about that. Being a good race car driver is much more technical than this and it's the technique that I like. The adrenalin [is what] you get when you race, but the speed around the lap is about technique, because you don't see the speed in the end, even if you are going 300km per hour, at a certain point you forget about the speed and you never have enough, that's the thing.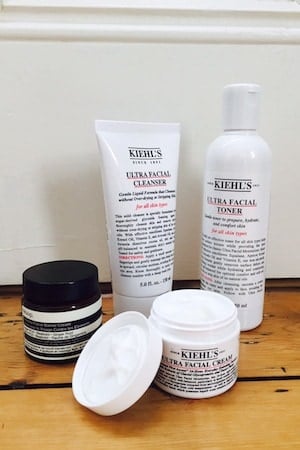 LOW-MAINTENANCE MAN; ROMANO LIKES KIEHL'S AND AESOP PRODUCTS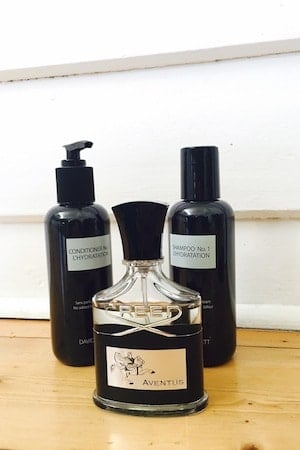 ROMANO FAVOURS HOUSEMATE AND BEST FRIEND ERWIN CREED'S LINE OF FRAGRANCE FOR HIMSELF
I don't really wear a lot of scent because I am constantly surrounded by my own scents…
And I can't confuse what I'm working on. When I do use another brand, it is usually from CREED fragrance house. They have a range of grooming products including deodorants, soaps and shave creams, [which are] very well made. Hair wise, I generally just use a shampoo and conditioner but no product after! David Mallett do a wonderful unscented shampoo and conditioner which I love.  My hair is all natural, I even cut it myself! But I wear a hat – I always wear a hat, I just feel more comfortable with it. It's been since the age of 17, it has become sort of part of me. So I don't have to take care of the hair – it's perfect – you just put it on [and go]!
My style is classic with a twist
It's kind of always the same – I don't change it up much, even though I very much like fashion. I like beautiful pieces; I'm actually quite attracted by fashion, sort of Maison Martin Margiela style or Dries Von Noten, those Belgium designers. I think it's the same with the fragrance, I like classical but I like to twist it up a bit. I like classic drinks too! I do like unusual stuff, but only when it's well done, otherwise I don't do it.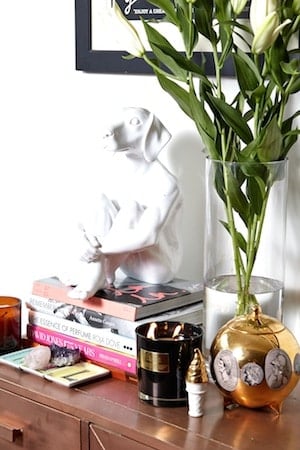 COOL CAT; ROMANO FAVOURS CLASSICISM WHEN IT COMES TO FASHION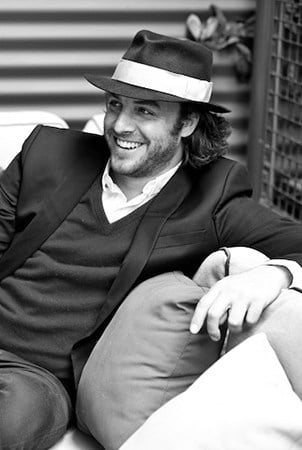 ALL IN MODERATION; ROMANO IS UNFUSSY WITH DIET
I hate fitness!
Being in this kind of cage and lifting things and walking in the emptiness is something which really is not possible for me. I don't [go to the gym]. I play some sports, I do tennis; I do it like twice a week. I know for you it might sound quite shocking and [I know] it is getting more and more popular, you see more and more people running – in Australia everybody is exercising! In France, not so much, and when we run, we run more in parks and stuff like that.
I tend to eat what I want sometimes I go take a burger, sometimes I like just a salad and really I don't ask myself anything about diet. I think you have to eat the way you want – you eat and you don't eat too much, you eat the right amount."
Story and styling by Chrisanthi Kaliviotis. Photography by Daniel Gurton.