From pearl-encrusted eyes and neon-magenta pouts at Cannes Film Festival, to a (royally) blushing bride and everything in between, celebrities served us with beauty inspo en masse these past seven days, as seen on our Insta feeds (no complaints here). Here are the most note- worthy beauty moments that we couldn't get enough of this week - and the key products to recreate them.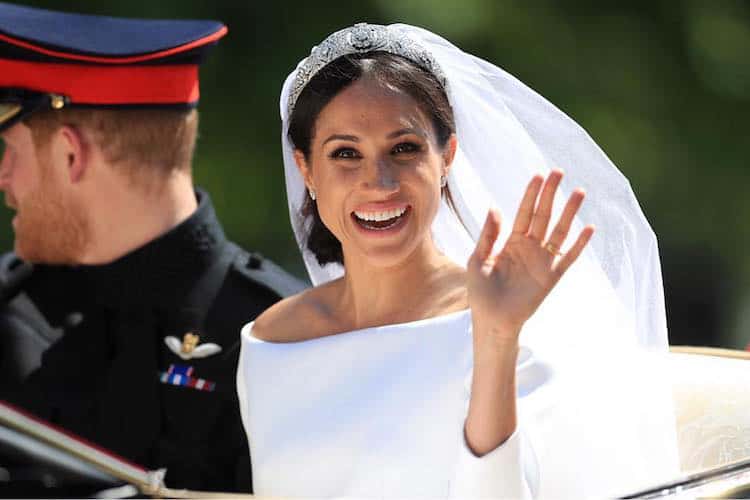 IMAGE: INSTAGRAM @KENSINGTONROYAL
CIARA
Sometimes, bigger is better – at least
when it comes to hair. Ciara's
Billboard Music Awards look was all
about the mane, and rightly so – after
all, if you've got it, flaunt it. The star's
long, textured, voluminous curls
reminded us of Beyoncé's wind-
blown performance at Coachella
earlier this year, which was iconic to
say the least.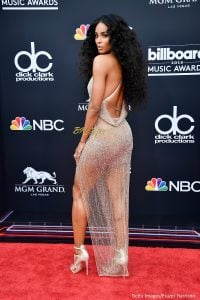 Proving that matching your makeup to your outfit is a trend that will never go
out of style, the 1, 2 Step singer donned a gilded eye to compliment her equally
glittery gown. A glossy nude pout and fluttery lashes sealed the deal – what's not
to love?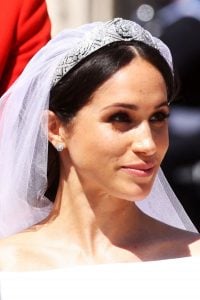 MEGHAN MARKLE
Forget contouring, baking, and any
other laborious makeup application –
the new Duchess of Sussex arrived at
her fairytale wedding at Windsor
Castle with a makeup look that's one
for the books.
Everyone's current girl-crush kept things understated and fresh with a slightly
smoked-out eye and nude lip, but it was her complexion that had everyone
talking. A light coverage, dewy foundation was artfully applied by makeup artist
Daniel Martin, allowing for the royal bride's freckles to peek through in a
refreshingly real way. A perfect case for accentuating – not masking – one's
natural beauty.
OLIVIA CULPO
It was all "business at the front, party
at the back" for Olivia Culpo when
attending a spring soirée in LA this
week. Always an image of polished
perfection, the former Miss Universe proved just how versatile short hair can be
by rocking what is clearly becoming the hairstyle of the season – the half-up 'do.
(Kim Kardashian also recently payed homage to the '90s trend at the Met Gala.)
Make like Culpo and don with a pair of statement earrings and liquid
highlighter. Bonus: the sky high, pulled-tight style acts like a instant mini-
facelift.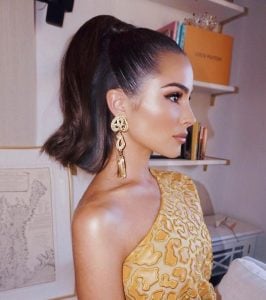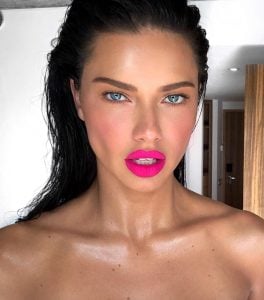 ADRIANA LIMA
Makeup mastermind Patrick Ta has
done it again, this time on none other
than supermodel Adriana Lima.
There is nothing to fault in this
statement look: note the blindingly bold, almost-neon lip; neutral eyes and
manicured brows. Ta substituted bronzer for flushed fuchsia cheeks, resulting in
perfectly executed monochromatic goodness on the French Riviera, no less.
The swept back, wet-look locks completed this striking selfie – talk about serving
face.
KRISTEN STEWART
A departure from her usual
androgynous look, Kristen Stewart
revamped the failsafe black liner for a
stark white wing when she stepped
out on the Cannes red carpet earlier
this week.
Taking inspo from her couture
Chanel outfit, Stewart opted for a
string of real pearls on the eyes, as opposed to the neck. MUA Beau Nelson is
responsible for the surprisingly girly look, which kept more edgy than prissy
paired with a casual topknot. A beauty winner in any book.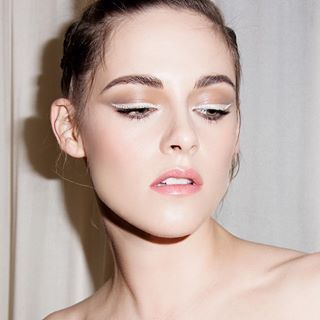 Story by Marina Gainulina