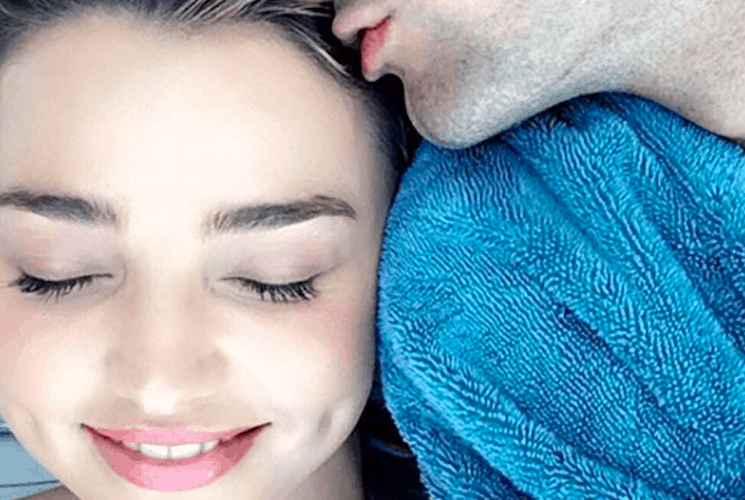 IMAGE: INSTAGRAM @MIRANDAKERR
We recently spoke to mum, model and mogul, Miranda Kerr about her morning rituals that keep her skin perennially glowing. Well, as it turns out, she was glowing for quite a few reasons… Yes, recently married Kerr has just announced she is expecting baby number 2, to husband Evan Spiegel.
"Miranda, Evan, and Flynn are looking forward to welcoming the newest member of their family," a spokesman said.
Prior to the elaborate nuptials six months ago, Kerr had hinted at wanting a larger family post-wedding, saying in an interview "I'm not planning for a child yet. Not until after we get married. My partner is very traditional. We're just waiting."
When speaking to Beauticate Founder Sigourney Cantelo last year, the model gushed about the experience of motherhood and how much it has changed her life, "Having my son has been the most incredible experience of my life,' she said. 'It makes me really happy." We wish Miranda, Evan and Flynn all the love and luck for this next chapter!
To watch the full interview with Sigourney, click here.
Story by Rikki Hodge-Smith