As part of their annual collaboration with a fashion designer, Lancôme have teamed up with New York fashion house Proenza Schouler to release their Chroma Collection – a high-octane set of bold yet sophisticated makeup essentials created with the modern woman in mind. In anticipation of the collection's launch, Proenza Schouler designers Jack McCollough and Lazaro Hernandez shared the inspiration behind the launch, and the pieces from the collection they suggest you snap up. But be fast – we've got a feeling this one will sell out quick…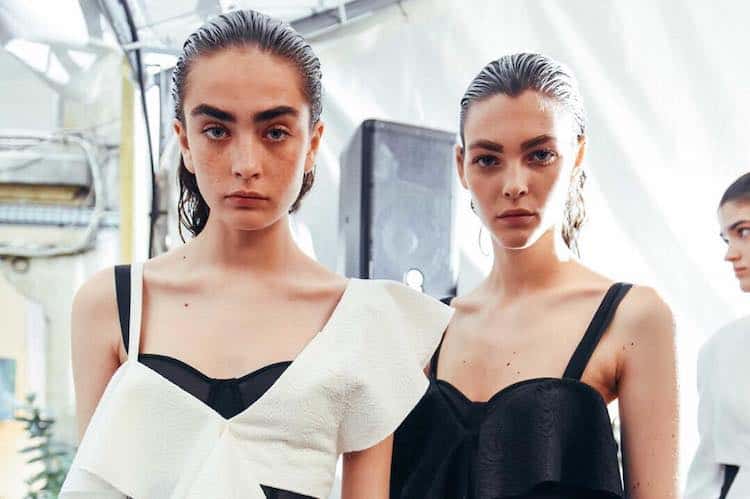 IMAGE: INSTAGRAM @PROENZASCHOULER
What's your definition of style?
Jack McCollough: True style is about having confidence in yourself and your decisions, being self-assured, and in tune with your inner self. It's feeling comfortable in your own skin and at ease with who you are.
Tell us how you went about designing this collection. What was your starting point?
Lazaro Hernandez: Normally when we're thinking about make-up it's for the shows, where it has to go with the specific look of the collection. This time, since we were working on a make-up project that was independent from the clothes, we decided to go all out on colour. Our conversations with Lancôme were all about strong colours, assertive strokes, graphic shapes, and bright colour blocks – almost going back to primary art in a way.
JM: We drew a lot of inspiration from painters that we love, like Ellsworth Kelly and Carmen Herrera. The collection was built around a minimalist, abstract vision of colour. Blocks, instead of fades, of strong clean colour.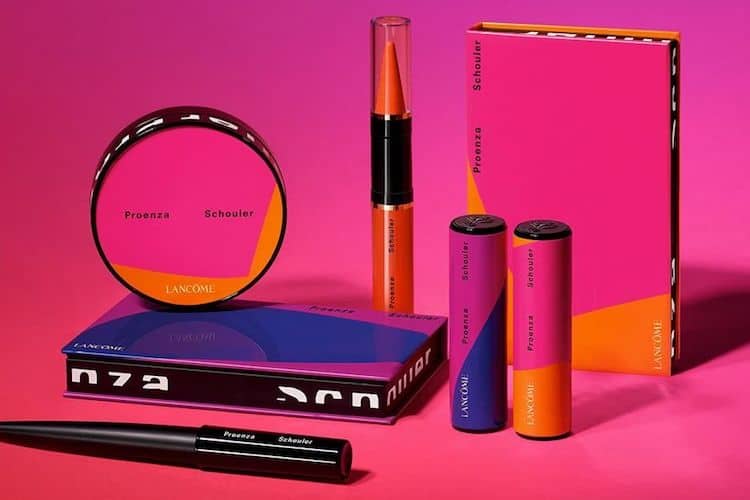 IMAGE: INSTAGRAM @LANCOMEOFFICIAL
Describe this collection in three words.
Bold, colourful, and graphic.
How do you picture the women who will wear it?
JM:  They'll be looking to have fun with it. We don't see make-up as something that has to be completely serious and overwrought; we like the idea of women being able to play with this collection. Bold colour on the eyelids, bright orange lips, exaggerated eyelashes – there's something really playful and joyful about this collection.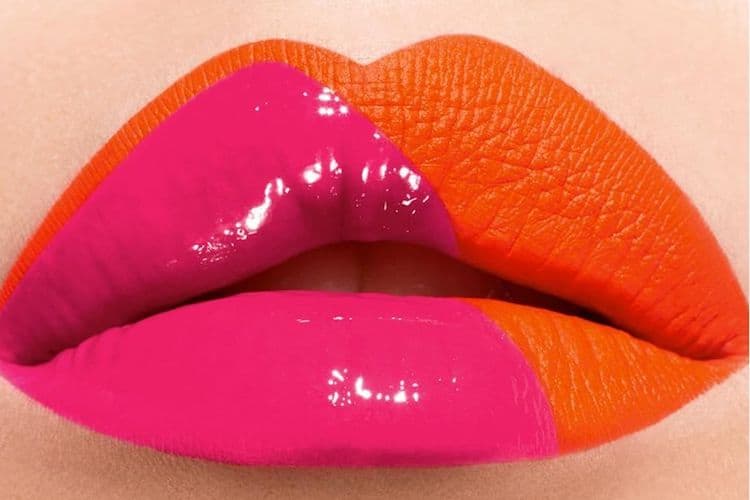 IMAGE: INSTAGRAM @LANCOMEOFFICIAL
What are your favourite products in the collection?
LH: The palette. Because it makes a great fashion accessory in itself, with a richly-coloured, graphic case that's almost like a painting. But also because you can do absolutely anything you like with the selection of shades it contains: you can combine and blend them in any which way, they're really versatile.
JM: The nail varnishes are also really great. There are subtle nudes that contrast with the bright, bold red, and with the deep grey – it's very varied.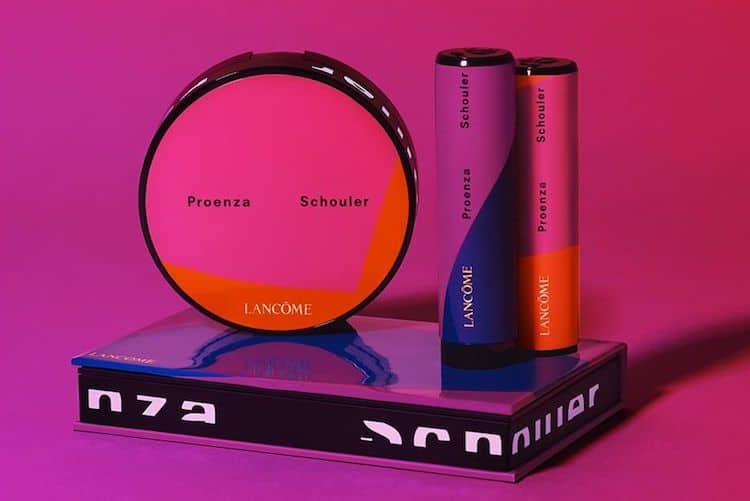 IMAGE: INSTAGRAM @LANCOMEOFFICIAL
Among all the looks that you can create with these products, which one do you prefer?
LH: Matte lips against a perfect complexion. In the campaign we went for graphic pencil strokes on the eyelids. It gives a very striking effect.
Was it really so different, designing a collection of make-up rather than clothes?
JM: They're totally separate worlds, each with a different but connected purpose. Fundamentally, however, we took the same approach: we worked out what kind of a woman we thought would wear the collection, and started collecting images we felt drawn to. A lot of it came from paintings actually, mostly from the hard-edged minimalist painters of the 60's. Carmen Herrera and Elsworth Kelly were two that we felt especially drawn to.
Story by Tess Schlink. The Lancôme x Proenza Schouler will be available from October.