Sitting politely on the Kingsway in Caringbah (a busy artery to Cronulla), Bixie Colour is a little haven of calm. The chic colour specialist salon is home to industry veteran Sheree Knobel, who is also the dab hand behind Jennifer Hawkin's enviable shade of blonde.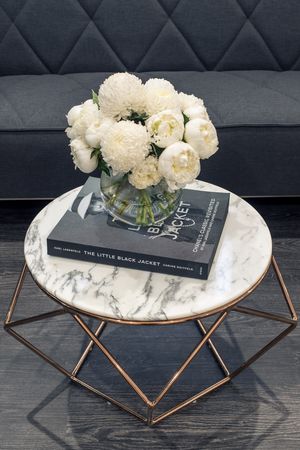 THE GORGEOUS DECOR MAKES YOU FEEL RIGHT AT HOME
Sheree, who has spent the last 15 years working in the country's best salons (she spent eight at Valonz), has also traveled the world, learning from the very best (including JLo's and Emma Stone's colourist Tracey Cunningham). And although she's not currently taking on new clients, she imparts this knowledge passionately to her team of eight, which includes two senior full time colourists) and oversees many of the transformations which happen in her stylish salon.
When I make the journey south to Caringbah, I have high hopes. My colour is looking particularly fried and flat, and I swear my greys are multiplying by the day. This appointment can't come soon enough. I find a park easily and enter the bright, buzzing salon. It's a gorgeous space, all white with marble and rose gold accents. The whir of hairdryers and trill of girly chatter give it a relaxed, upbeat vibe.
Sheree and I have a chat about my colour and she suggests going through the roots with a warm brown, then says she will do some "finesse balliage" to create some lightness and variation through the ends – it's finer and more precise than regular balliage.
"This means you won't get an obvious regrowth – which is great for you as you mentioned you find it hard to find the time to get to the salon. It gives you commitment-free lightness!" she announces triumphantly and starts painting on the colour.
Sheree opened the salon a mere five months ago. "I wanted a really nice space, a colour salon that is also family-focused – in that the staff could come to work in a nice environment," says Sheree proudly. The name "Bixie" comes from the mythical creature by the same name, that changes it's appearance multiple times. Perfect for the colour-savvy clientele that the salon attracts. Sheree says many of their customers travel from far-flung locations.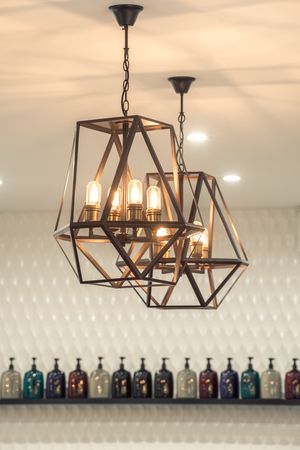 THE SUCCESSFUL SALON OPENED ONLY FIVE MONTHS AGO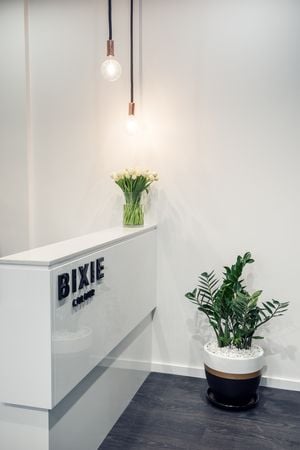 BIXIE IS WELL WORTH A LONG TRAVEL FOR SOME CLIENTS
"Our clients travel from everywhere. I had a lady from Dubai yesterday, I have a whole crew of people that fly down Hamilton Island, and a lady that drives down from Dubbo," she laughs, "I think they found us on Instagram… People are hair crazy. Instagram has helped with that. They know what good hair looks like."
As for her most famous client?
"I've done Jen's hair for 8 years. I was colouring her makeup artist, Liz Kelsh'shair,and Jen used to always comment on her colour and say how gorgeous it was, but at the time I was on maternity leave. She ended up contacting me at home – and I would do her colour at home. I did her wedding colour with a five-day newborn baby in my lounge room, with the paparazzi waiting outside!"
Less than an hour later, I'm reclining in the black leather lounge blissing out to stylist Nasser's insanely good head massage. He does an Olaplex treatment on me before giving me one of the best round-brush blowdries I've seen in a long time (look mum, no curling tong!).
The colour looks beautiful – all caramel and honey highlights over a smooth chestnut base. It gives my hair texture and shape where there was none, and as the week wears on, I actually find it easier to style. I can see why people would travel for a service like this.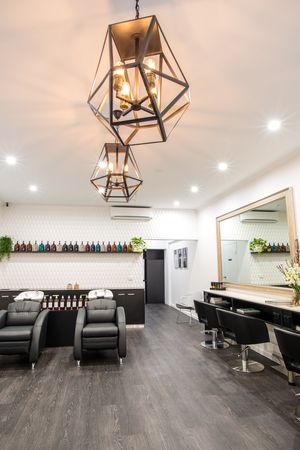 THE SALON IS WARM, INVITING, AND CHIC
Review by Sigourney Cantelo
CONTACT
Shop 3
296-300 Kingsway
Caringbah NSW 2229
+61 (2) 9525 4977
www.bixie.com.au