In the eternal quest to obtain French girl hair, it would make sense to defer to a quintessentially Parisian brand of salons. Franck Provost – a household name in France – has been steadily growing its reputation in Australia and has cemented itself as a key industry player with last year's opening of a flagship space in Sydney's Barangaroo. Enjoying a prime position in the eco-chic, waterfront development, the salon is fast becoming one of the CBD's most sought after salons.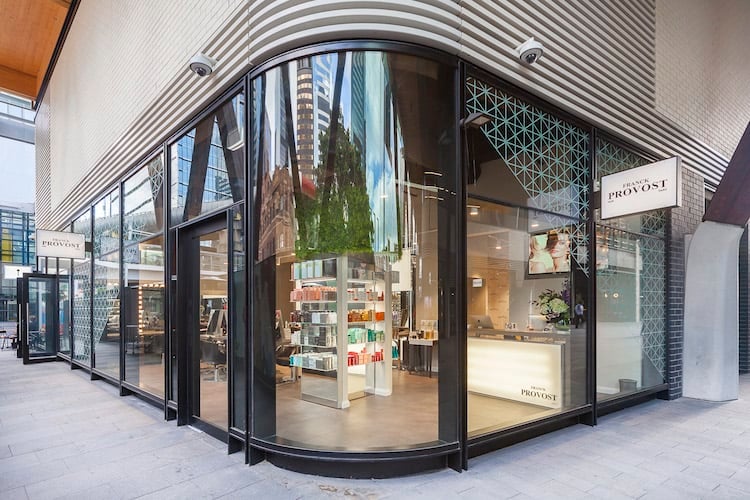 My objectives are two-fold the day I front up to Franck Provost Barangaroo. 1. To shoot a riveting yet beautiful video answering our readers' most pressing hair questions and 2. To learn the secret of French Girl hair. Yes, it's a big call, but, as I step inside the light-filled glass and steel space – I can see the aesthetics of the video aren't going to be a problem. The high warehouse ceilings feature tracked spotlights that give the air of a photo studio, while strategically placed blooms repeat the sense of natural and green design that permeates Barangaroo.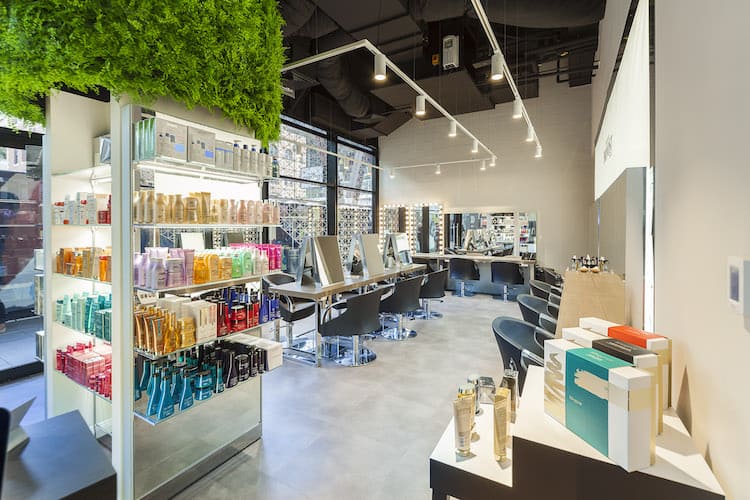 Stepping in, I'm warmly welcomed by salon owner Libia Pellarini and Franck Provost's Head of Education & Talent Management Virginie Gayssot. As a stylist who has worked extensively in Paris and Sydney teaching the Franck Provost méthode, what Virginie doesn't know about hair probably isn't worth knowing. She sits me down and asks me about my hair, listening carefully and offering suggestions. I'm not here for a full makeover, just a quick blowdry before we start filming, but from the moment I sit down I feel like I'm in for something special. I'm offered tea, coffee or champagne (at 11am – how perfectly civilised) and when Libia brings over my latte, it arrives accompanied by two delectable little French cookies.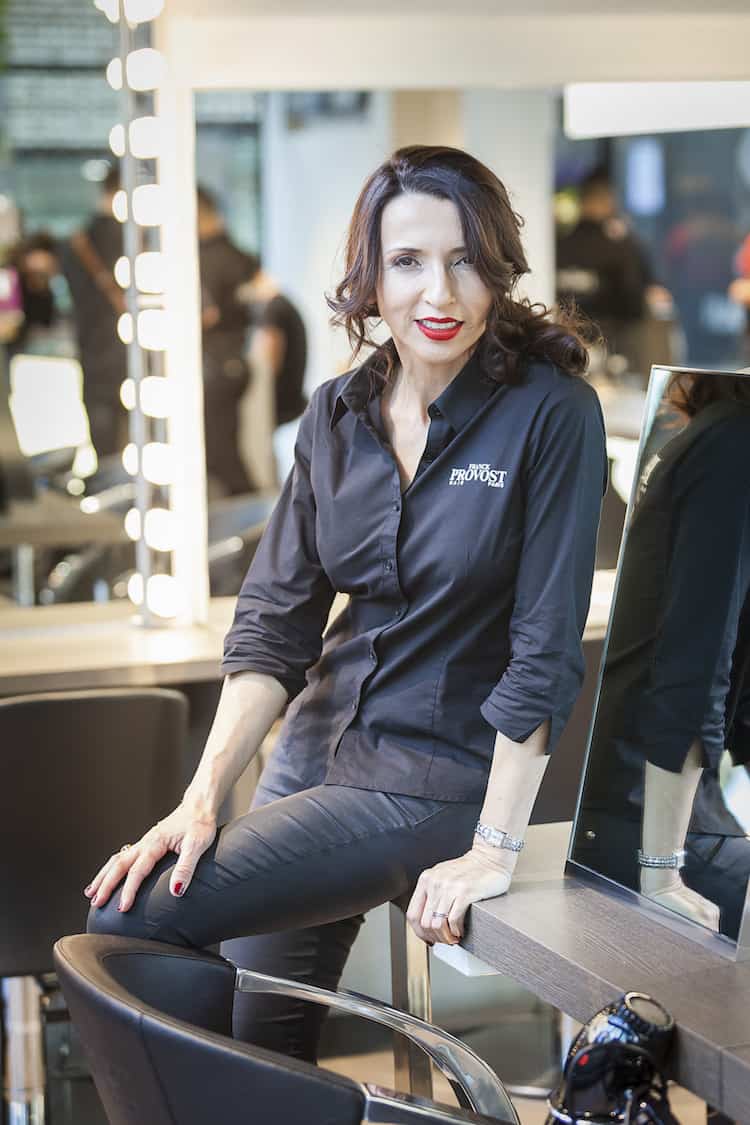 We head through to the peaceful washroom with beds that massage and recline and I'm treated to the heavenly Kérastase Chronologiste Ritual – which utilises an elixir containing 'mimetic caviar pearls' that are mixed into the mask moments before applying. I almost forget that I'm being filmed for B-roll footage for the video as I submit to Virginie's expert head washing technique. After a toe-curlingly good head massage, the conditioning elixir is rinsed off, leaving me with silky strands and a purified, revived scalp.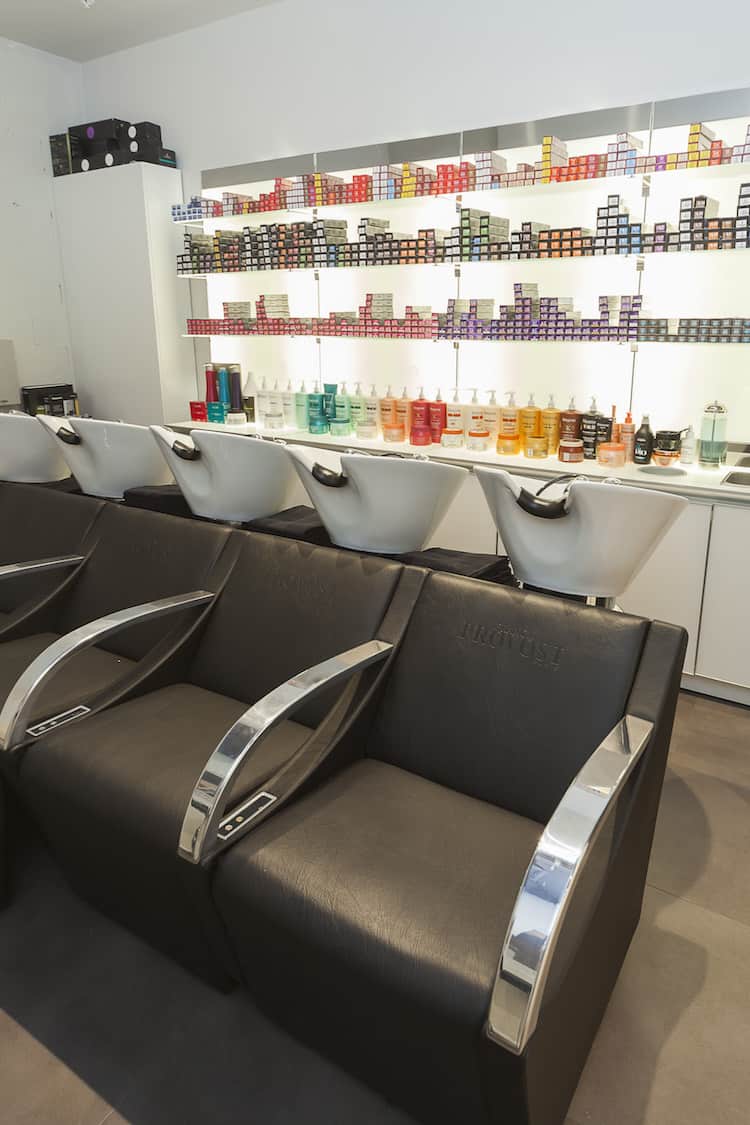 Taking a seat before one of the huge glass windows in the main salon, I watch Sydney's well-dressed business district descend on their lunch hour like a stylish swarm of black bees. It's a particularly peaceful and voyeuristic viewpoint to enjoy the CBD.
As Virginie works her magic around my head with a big round brush and a ghd blowdryer, I ply her with my usual French Girl line of enquiry. Why do they look so cool? Do they use any product at all? How does one pull of that insouciance?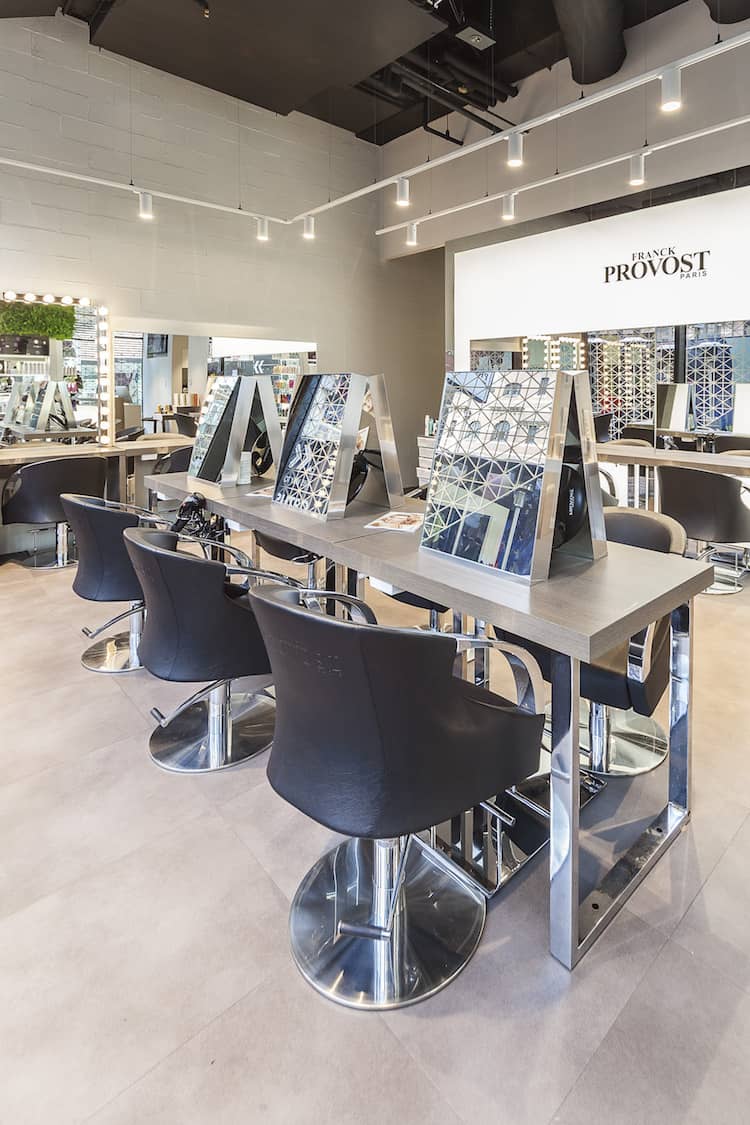 Here's what I learned, in no particular order: French girls don't like their hair to look too done. They use styling products like Kérastase Mousse Bouffante that leaves hair perfectly formed yet soft to the touch, and hair powder like L'Oréal Professionnel Tecni.ART Super Dust to create day-old grit and gloriously Bardotesque bed hair. They frequently let their hair air dry but they're not immune to a good blowdry (called a "brushing" in France). A good cut and colour is key. Balayage is one way you can get that 'devil-may-care' attitude with your hair – and the Franck Provost stylists are masters at painting these carefully-placed yet seemingly carefree highlights through the hair. And the rest is, well, that certain je ne se quoi. Difficult to define, and impossible to pinpoint.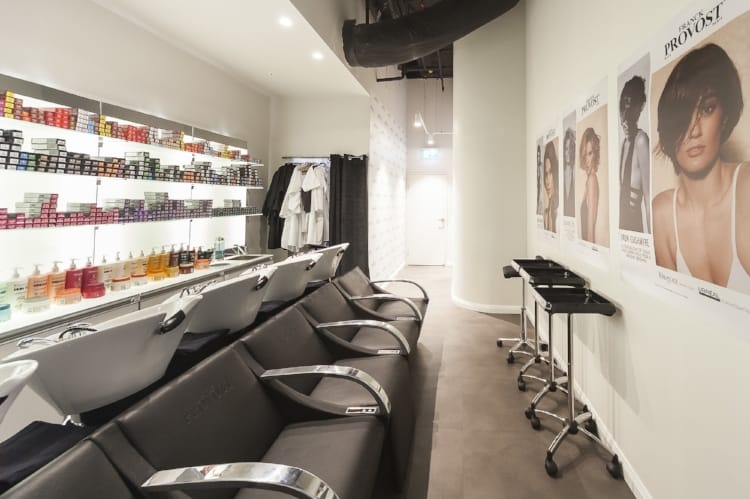 Rather than just tonging me and sending me on my way, Virginie teaches me to do it myself and what the best techniques are for my hair – waiting patiently as I try each section. This is a trademark trick of the FP salons and is in line with the brand's dictum of "luxessability"– accessable luxury. That is the idea that the French savoir-faire should be available to all clients, beyond the salon experience. I couldn't agree more – teach a man to fish…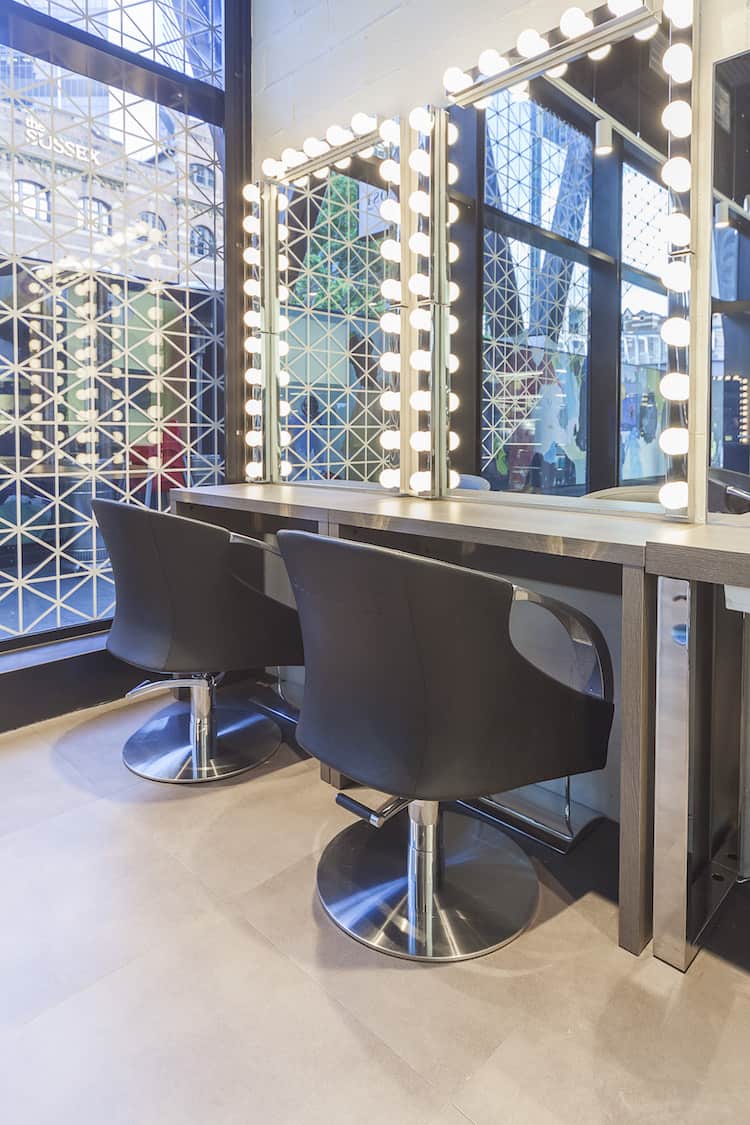 And, as we set up the opening shots for the video intro, I take a glance in the mirror and realise I'm feeling about 50 times better than I did when I walked through the door this morning. Which, mes amies, is really the point.