Down the emerging 'New York' end of Melbourne's CBD is a hairdressing salon genuinely interested in working with its clients' wants and wishes to find something that's right for them. The ZucciHairdressing experience is all about personal input that ensures clients leave feeling cared for and confident.
Rocco Petrucci opened the doors to the first Zucci Hairdressing salon in 1984. Over 30 years later, Zucci Hairdressing has four locations around Melbourne. I visited the stylish, yet unpretentious, salon in St James Place on Bourke Street for a wash and blow-dry.
As I enter Zucci Hairdressing from bustling Bourke Street, I instantly feel a sense of calm. Colourful paintbrushes hang in the windows to brighten a sleek, light-filled and minimalist salon. I'm impressed by not one, but two walls of Aveda product heaven. All Zucci Hairdressing salons proudly use and sell a wide range of these naturally derived skincare and hair care products.
I'm greeted by an effervescent receptionist who seats me in a comfortable leather chair before bringing me the latest mags and an Aveda 'Comforting Tea'. I'm offered more refreshments as I'm asked to complete my new client form. A little over the top at a hairdressing salon I think, but I later learn the importance of this piece of paper in tailoring my Zucci experience.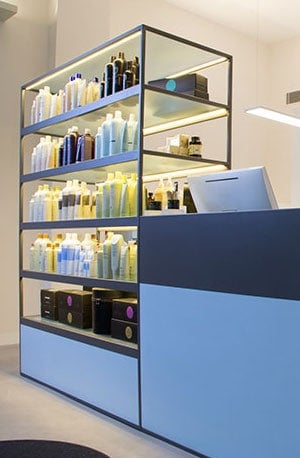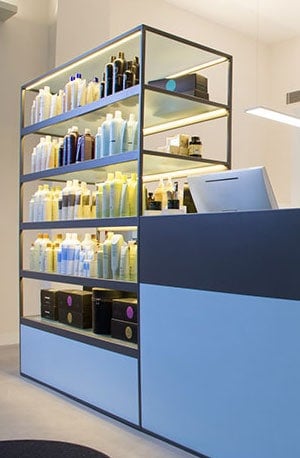 Before I meet my hairdresser I am treated to a head, neck and shoulder massage – a luxurious bonus that begins any treatment at Zucci. I'm asked to close my eyes before three Aveda oils are individually dangled under my nose. I pick the Stress-Fix Composition Oil, which immediately helps me zone out after a hectic week.
I meet my hairdresser Charles and chat about the concerns noted on my new client form – how I'd like to improve the condition of my hair and scalp and what Charles can do to reinvigorate my lustreless locks. We also chat about the products Charles will be using during my wash and blow-dry to help achieve the voluminous look I'm after.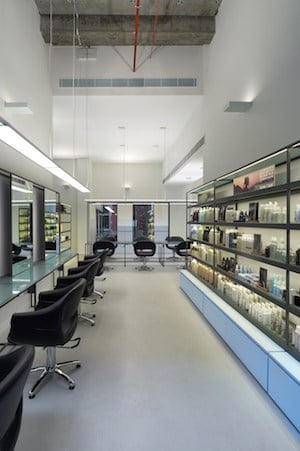 Charles ushers me over to the basin where I sink into an opulent massage chair while my hair is washed under peaceful and dim lighting. Charles treats my sensitive scalp (another concern on my new client form) with Aveda's Scalp Benefit Balancing Shampoo and Smooth Infusion Conditioner– both are sulphate free.
Next I'm back in the comfortable leather chair for my blow-dry. Charles performs some impressive tricks to ensure my hair is voluminous. He tells me how I can achieve this look at home and the importance of maintenance and a good cut. I'm terrible at blow-drying my own hair but, armed with Charles' advice, I feel somewhat confident in recreating this glamorous new look.
I leave Zucci Hairdressing relaxed, refreshed, gorgeous and armed with a whole lot of handy tips from the expert. It's the perfect spot to go for any hairdressing treatment when you need a little 'you' time and a bit of a loving pamper.
Review by Lauren Kennedy
SPECIAL OFFER
Complimentary botanical therapy treatment with your first hair cut or colour service. Valued at $25. *Offer limited to one per customer. Not in conjunction with any other offer. Not redeemable for cash or product.