Tamsin Johnson was born with an eye for design. Having inherited it from her antique dealer parents, she honed her skills and sense of style in the fashion industry, including a stint at Stella McCartney, then worked her way to where it seems she was always meant to be – designing perfectly-imperfect, laidback luxe homes and commercial projects from Sydney to Paris. She welcomed us into her own waterfront home and shared the niche 200-year-old body oil she uses daily, the failsafe beauty appointment she relies on to go from peaky to polished, and how she met her now-favourite designer in a pub in Notting Hill - and wound up marrying him.
"I'm a minimalist with beauty. I definitely stick to old faithfuls and my regime rarely changes.
My skincare routine is pretty low maintenance. I'd love to blame kids and a time-poor life, but I've always been like this. It's basically variations of cleansing, hydrating and protecting. I can get out of bed and leave the house in about 10 minutes, so I guess my routine is relatively speedy. I start the day with a shower, and love Kai body wash for its gardenia scent. I then use Buly dry body oil all over my body. The smell is incredible and it's richly nourishing without being too oily.
For the face, I use Rationale serums and their daily moisturiser, then a few sprays of Omorovicza's Queen of Hungary Mist to freshen my face, which smells like holidays. I also use the Omorovicza exfoliator twice a week to help regenerate the skin. In the evening, I have another shower to unwind from the day, or a bath with my kids. Then I go in with Rationale's cleanser, Catalyst serum and DNA Night Cream. I've had clear skin since using Rationale so I won't be changing this regime any time soon.
I love a glossy, hydrating, tinted moisturiser. I've been using Laura Mercier's for as long as I can remember – it's lightweight but gives great coverage and sun protection.
I use the shade Warm Radiance, and find it gives a nice, fresh base that's dewy and makes the skin glow. Then I use NARS Laguna all over and a little brush of NARS Angelika blush on my cheeks. I like Kevyn Aucoin The Volume Mascara for the volume it gives and also the no fuss way you can just wash it off – I don't like smudgey panda eyes if I can avoid it. Last steps are a mid-brown brow pencil, also by Kevyn, then paw paw cream on my lips and we're away!
Even for a special occasion, I prefer a very natural look, and always feel that less is more. I don't like to look too made up.
I like a nice glow and a bronzed look but I don't like looking too done up. I like to look like myself. For a night out, my favourite scent is Maison Francis Kurkdjian Baccarat Rouge. A friend described it as 'how a woman should smell' and I've used it ever since. For my day to day fragrance, I adore Escentric Molecules – it's emotional and dazzling and smells completely different on everyone.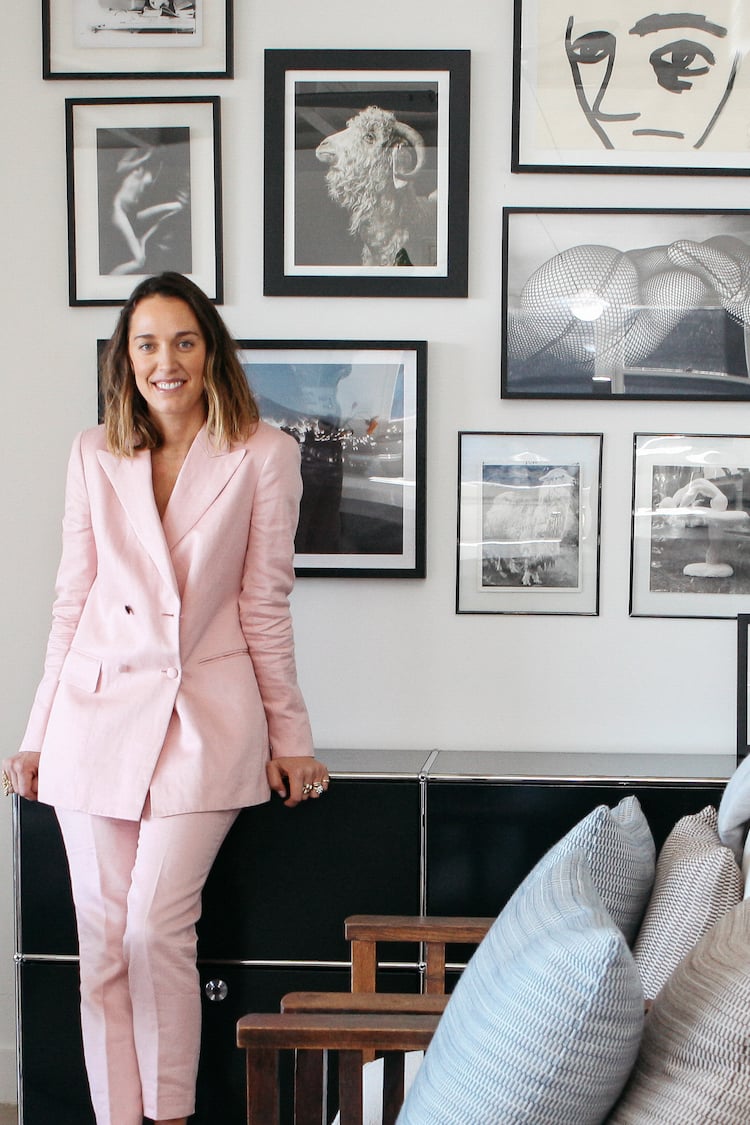 I think the easiest way to look good is with a decent night's sleep, plenty of water and a smile. A blow dry will always make me feel nice and polished.
For my hair, I go to Paloma. She's a great friend and does the best chop in Sydney. At home, I use Evo Gluttony shampoo and conditioner and some MOROCCANOIL for shine. I generally let my hair dry naturally, much to my hairdresser's disappointment, and it's often thrown up into a bun.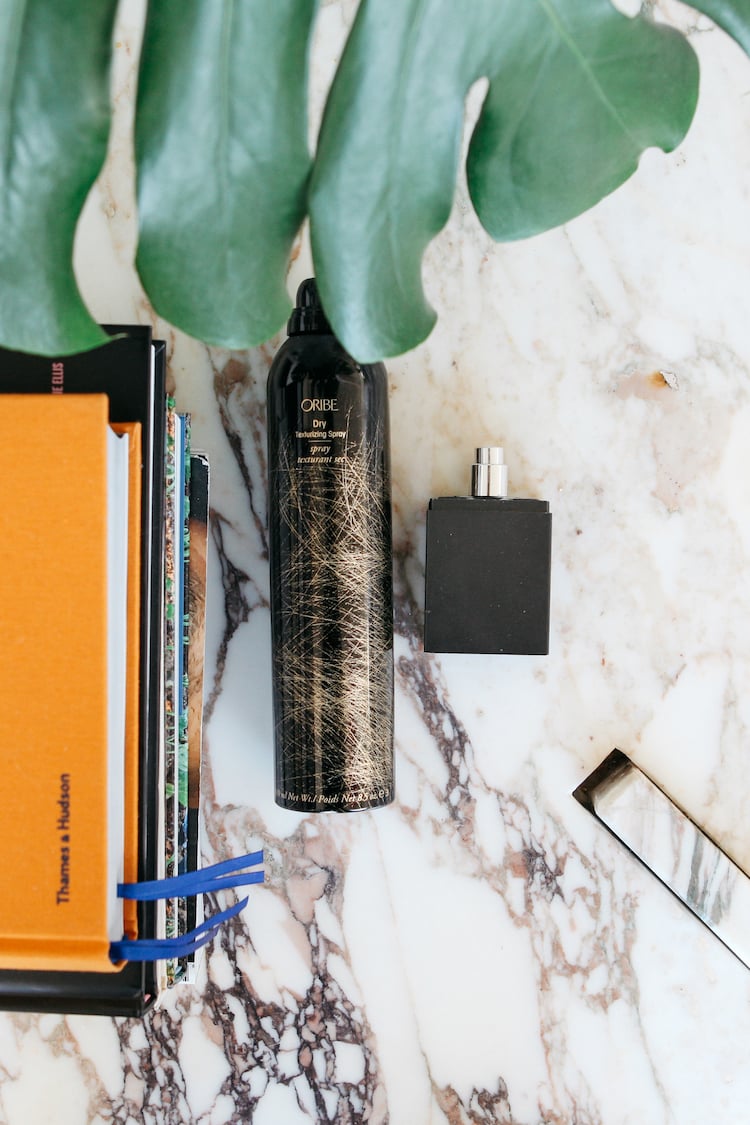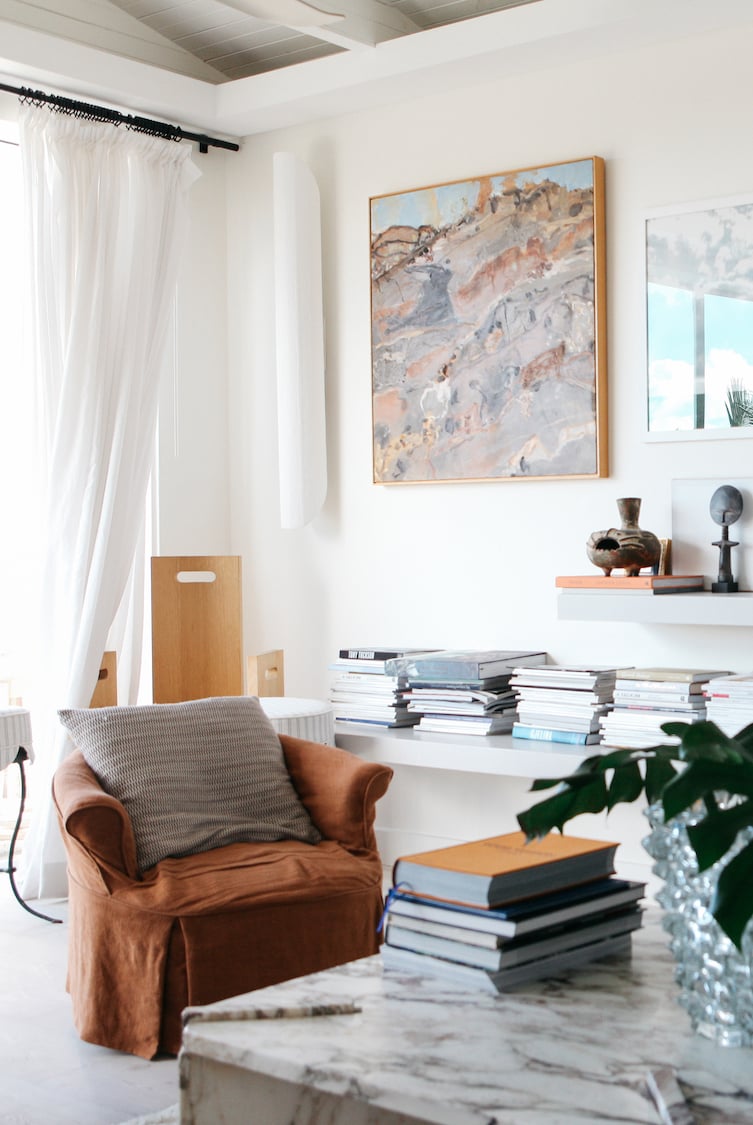 Fashion-wise, I'm a pretty casual dresser, but I focus on quality. I love beautifully made things that will last forever.
I don't like the wasteful model of fashion where things can be covetable high fashion and then suddenly last season. Just like with my interiors, I prefer curating – discovering new products as well as beautiful vintage pieces. It takes work to find things which are beautiful, elegant and timeless.
I love The Row, Joseph for knits and elegant basics, Balenciaga for denim, Totême, Khaite, Mara & Mine for their footwear, and Lucy Folk for my summer staples and jewels. And of course my husband's label, P Johnson Femme, for both evening and everyday suiting. My favourite look is a pretty minimal and understated outfit with some amazing jewellery and accessories.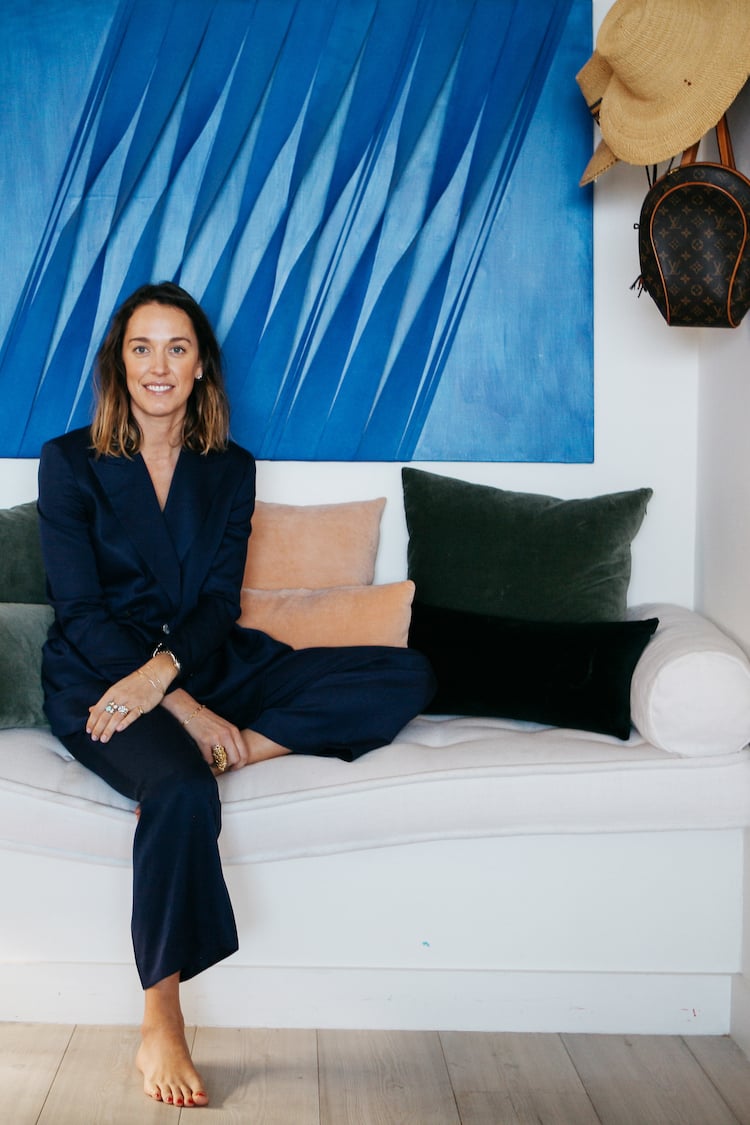 My job is to make people happy and comfortable in their own homes.
I started my career studying fashion design at RMIT in Melbourne. I graduated and moved to London to work for Stella McCartney. Then, during a weekend in Rome with my parents, I discussed my passion for interiors, furniture, antiques and art and they suggested studying again. I enrolled at Inchbald School of Design and never looked back.
I met my now husband at a pub in Notting Hill and we moved back to Australia a couple of years later. I worked for an amazing firm (Meacham Nockles) in Sydney for four years. My time there felt like doing an architecture degree with the most passionate creatives I've ever met, who really wanted to do things differently. They taught me everything. I left them on amazing terms to start my own interior design business about six years ago.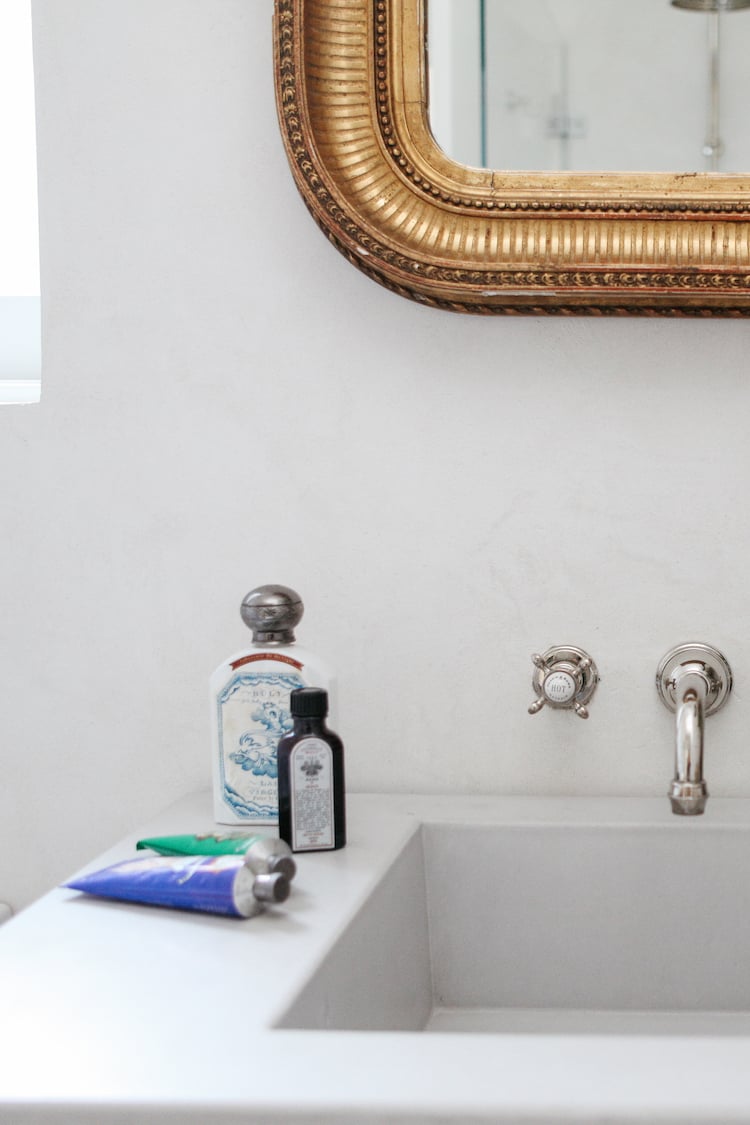 The best thing about my work now is my clients. I have them to thank for a forever changing platform.
They generally aren't interested in having an interior that looks too 'decorated', nor are they interested in the provenance or the perfect pair of antique lamps. Typically I like to keep the colour palette neutral, soft and monochromatic but then I will throw in a little something strange. I like an element of surprise. I think the most sophisticated interiors are those that are natural and appear effortless. The essence of a room is the emotion and spirit it conjures. My parents are antique dealers so interiors were a natural step for me. I grew up surrounded by beautiful things; our home was an oasis of calm and carefully considered pieces.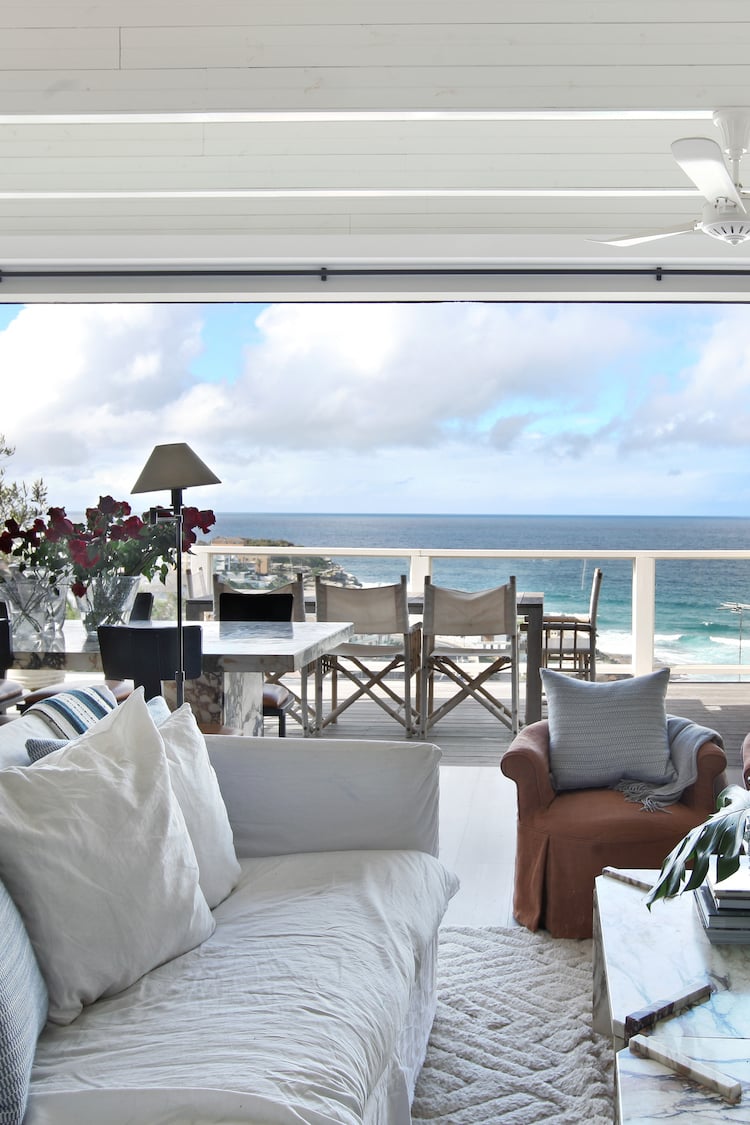 My mum is both effortless and a minimalist with her beauty so I think I got that approach from her. She's aged beautifully despite her love for the sun (which I sadly inherited!)
I hardly thought about beauty growing up, to be honest. I think I was too busy in the moment. The world is a very different place these days. We need to remember that ageing is inevitable. It doesn't scare me. I think the aim is to look the best you can. There is immense social pressure to be eternally youthful and wrinkle-free today. I look at older women who are ageing gracefully and admire their natural beauty, so I now invest in great skincare products to give my skin the best chance at glowing and looking radiant. I think my skin is my favourite feature, because it tells a story. I'm happy with how I look. It's all about the cards you've been dealt and making those work. I think it's important to be happy in your own skin. Pure confidence is the most beautiful trait.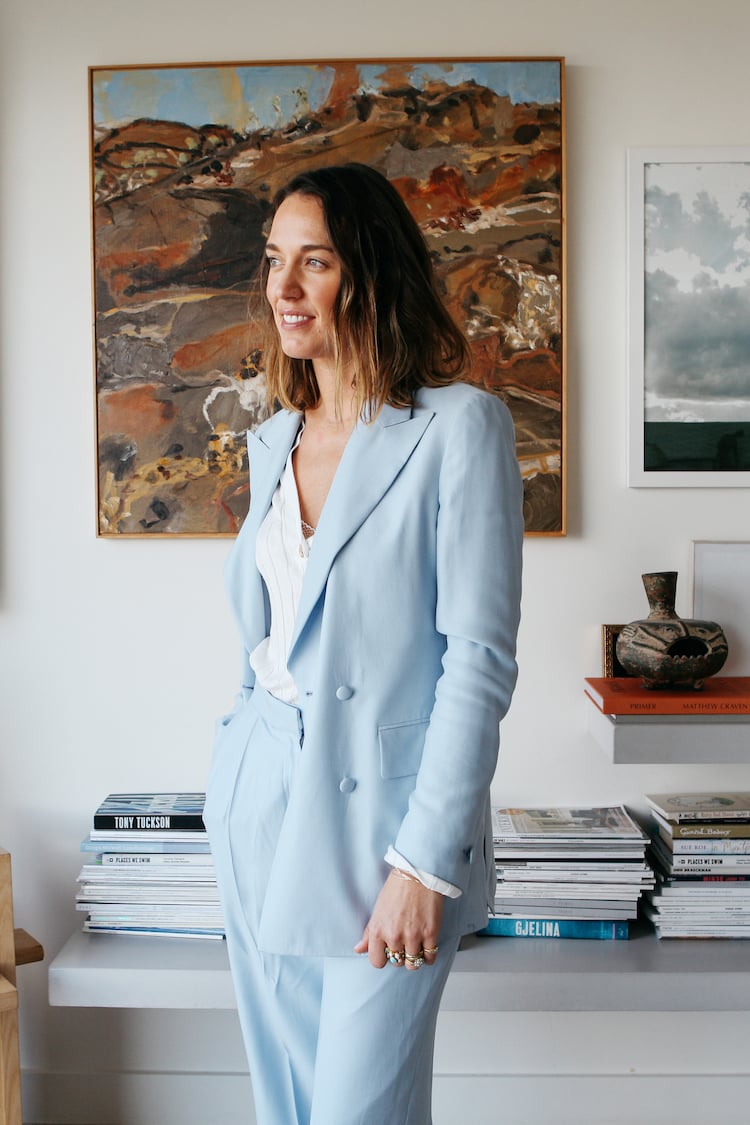 My days are all different so I find it hard to stick to regular beauty appointments. For convenience, I love sneaking in to Siam Cabana in Bondi for a foot or neck massage at the end of my work day. I do enjoy a good massage.
I'm not too picky but I do adore going for massages to my secret weapon (Tania, phone number 0407 631 504) who gives treatments out of her house in Bondi. Even though Lucy Folk recommended her to me, at first I was sceptical. She even massaged inside my mouth, which was so bizarre, but it literally made the cold I had disappear. She then taught me what position to sleep in, which was also strange but incredible, as my shoulders are now balanced. I've also just discovered infrared saunas. Traditional saunas always made me feel faint but the infrared saunas give a nice dry heat, so it's easy to breath and creates a slow heating process from within. You leave feeling detoxified and cleansed, and it makes for an amazing night's sleep. I love Nimbus & Co. in Bondi, which is nice to go to either with my husband and chat without phones or kids, or solo and throw on a podcast.
For facials, I love Rationale for their Photogenic facial, and James Vivian for his Dermal Therapy treatments. He uses light treatments that address ageing and plump your skin for a more fresh, hydrated complexion.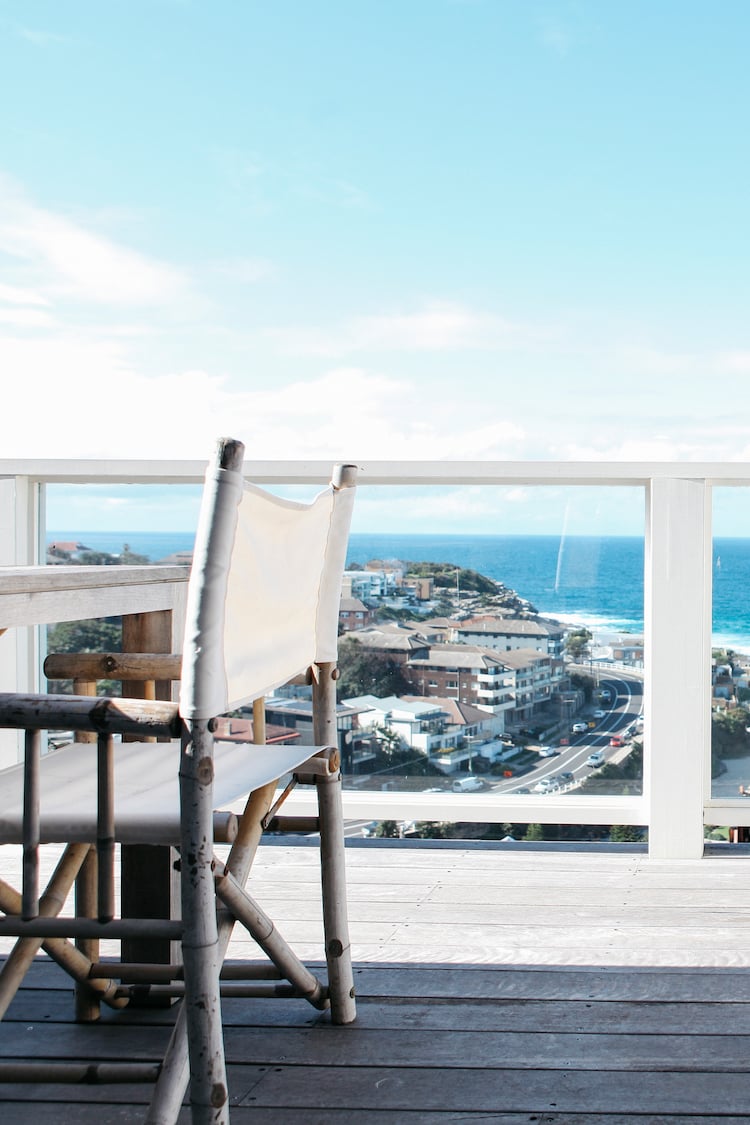 I eat well. I love healthy food, and I'm very happy with a big plate of greens for dinner. I also enjoy a good red wine and a bowl of pasta. I think life is about balance.
I start the day with hot water and lemon, a couple of cups of green tea and then breakfast of an egg white omelette with spinach, or spelt bread with avocado. I like to nourish my body with food more than supplements. My days of juice cleanses are behind me and I don't count calories, as I love food too much. I have greens and protein for dinner a few nights a week, and usually salad for lunch.
I go to BodyMindLife in Bondi for yoga – my favourite teacher is Christian Ralston. He's tough but you always leave one of his classes feeling incredible. And I've just started Pilates at BodyLove in Woollahra, where Ali Handley has just set up the most beautiful studio. Otherwise, I walk with my kids, and find that generally running after them all day keeps me fit.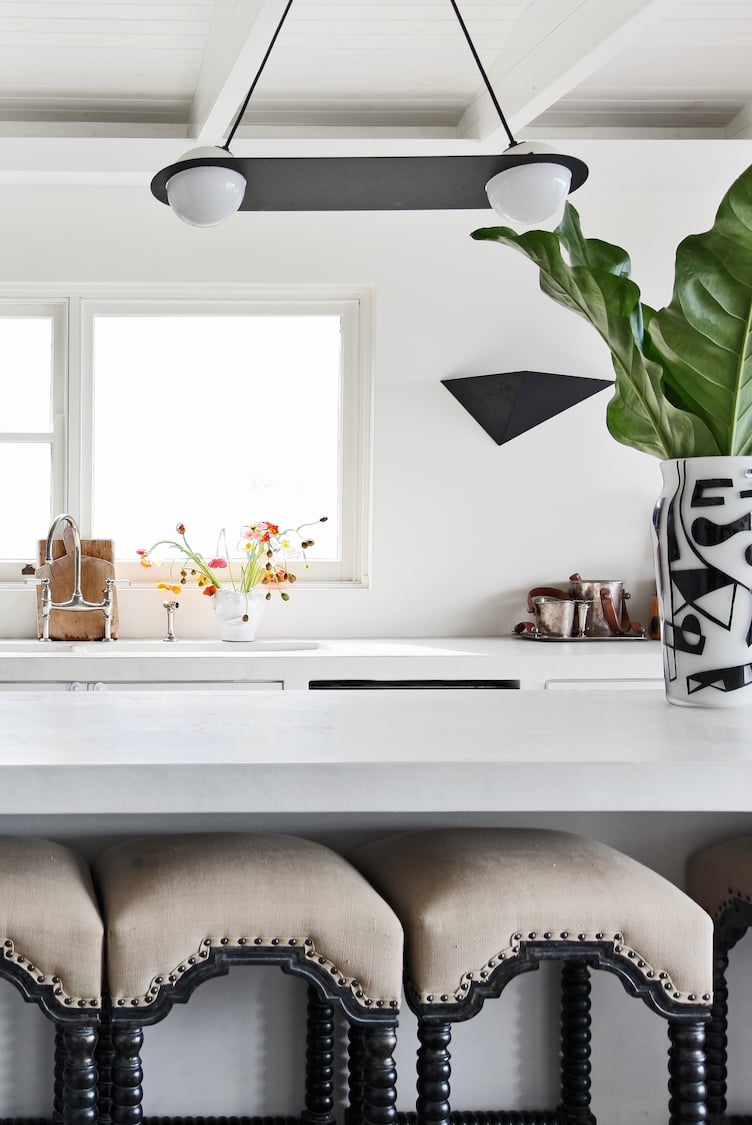 I am at my best, and think I look my best, after a good night's sleep. I'm generally in bed by nine, and it's so good when you get eight to ten hours. I wish the sun was as good for you as sleep is, as I'm happiest in the sun and I do love a tan.
I generally relax through yoga, which I have practiced for about 12 years. My life is busy, which I love, and yoga is the time I truly switch off. Otherwise, it's my kids that make me relax. When we're together, I try to not look at my phone and try to ignore work, and the mayhem they create strangely makes me calm. It does feel like nothing else matters when I'm with them."