The third salon in the esteemed Wildlife group, Wildlife Studio, is a fun and friendly beauty bolthole in Sydney's McMahon's Point. Housed in a cosy terraced building on busy Blues Point Road, it has a completely different feel to sleek and glossy Wildlife Origin salon, with its famous view of Sydney harbour and bustling energy. The studio, on the other hand, is more local and low key, with pale wood floors, ornate pressed tin ceilings and lashings of natural light from the street.
I arrive for my colour appointment with salon owner Monica on a rainy Friday and am immediately welcomed by the lovely Craig, with his charming lilting Scottish accent. He cloaks me up and offers me a drink before Monica introduces herself, and her new rescue dog, Tink, a Maltese x Chihuahua who bounds over to say hello. She only adopted him yesterday, and everyone is clearly thrilled with the salon's new mascot. During my appointment several clients bring their own dogs in to meet him.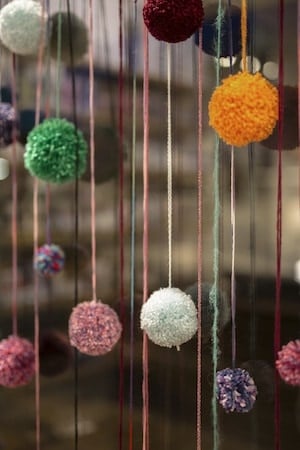 I comment on a stylish, spindly wooden sculpture that adorns the wall dramatically.
"One of my clients made that – Catriona Pollard – she's in PR but she also makes these wooden sculptures – we get a lot of comments on it, and we sell them for her."
As for the handmade colourful pompom hanging in the window? The team made it themselves.
"We're very into craft. We made a Christmas tree, too. Clients kept asking where they could buy one!" she says mirthfully, adjusting her Tom Ford glasses.
Beneath the pompoms is a row of cute knitted cactuses in pots – another client's artsy business. The colourful Davines products on the shelves above the desk, with their stylish folksy packaging, compliment the artsy vibe of the salon beautifully.
After a quick chat about my colour, we decide on a chestnut demi-permanent by Goldwell, which will cover my grays and tone my now-brassy highlights, yet will be easy to maintain. Monica mixes the colour and starts painting it on swiftly, as she tells me about her background. She has worked with Wildlife owners Jayne Wild and husband Gary for 17 years – she started as an apprentice at age 16.
"They gave me such wonderful opportunities, I'm so grateful to them," she says earnestly.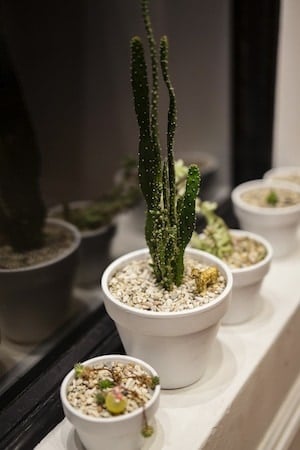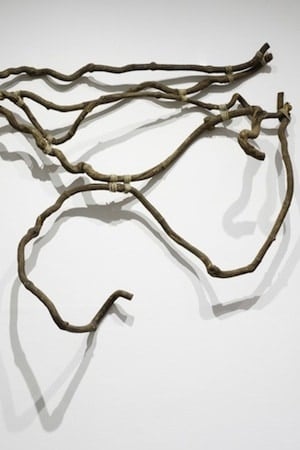 After several years at Wildlife, Monica took a sabbatical in London for two years and honed her craft before returning to Sydney and back into the Wildlife fold. She was ready for new challenges when Jayne and Gary acquired the nearby Rocket Salon and the trio went into a partnership, renaming it Wildlife Studio.
As my colour develops, I watch Monica interact with all the clients the salon, who clearly adore her. Coincidently, her next client is Janet, one of my best friends' mothers. She confides that she comes here every week for her blowdry – which explains why she is always immaculately turned out.
When the buzzer goes, Kaija takes me to the basin for my wash before giving me an excellent blowdry, which is spritzed generously with Davines Volu Spray so it will last me until my event, the next day. As I pack up handbag and de-robe, I tell Monica I'm thrilled with the colour. It's glossy and rich, and the highlights are toned so subtly you can't see any regrowth.
I step out of the warmth into the blizzardly Sydney day reluctantly. Wildlife Studio has a lovely, personal vibe. I love the way they support their clients and foster local talent. And I'm even happier that it's so close to my home – just one more reason to return. In fact I call up the very next day and make a booking with Craig to style my hair for a shoot. Why wait?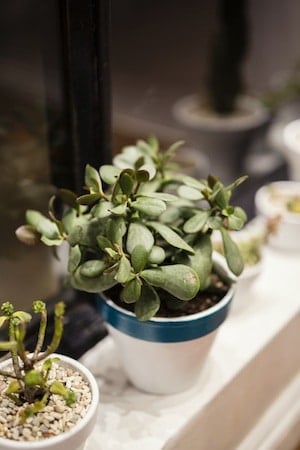 Review by Sigourney Cantelo
CONTACT
144 Blues Point Road, McMahons Point
(02) 9922 3820